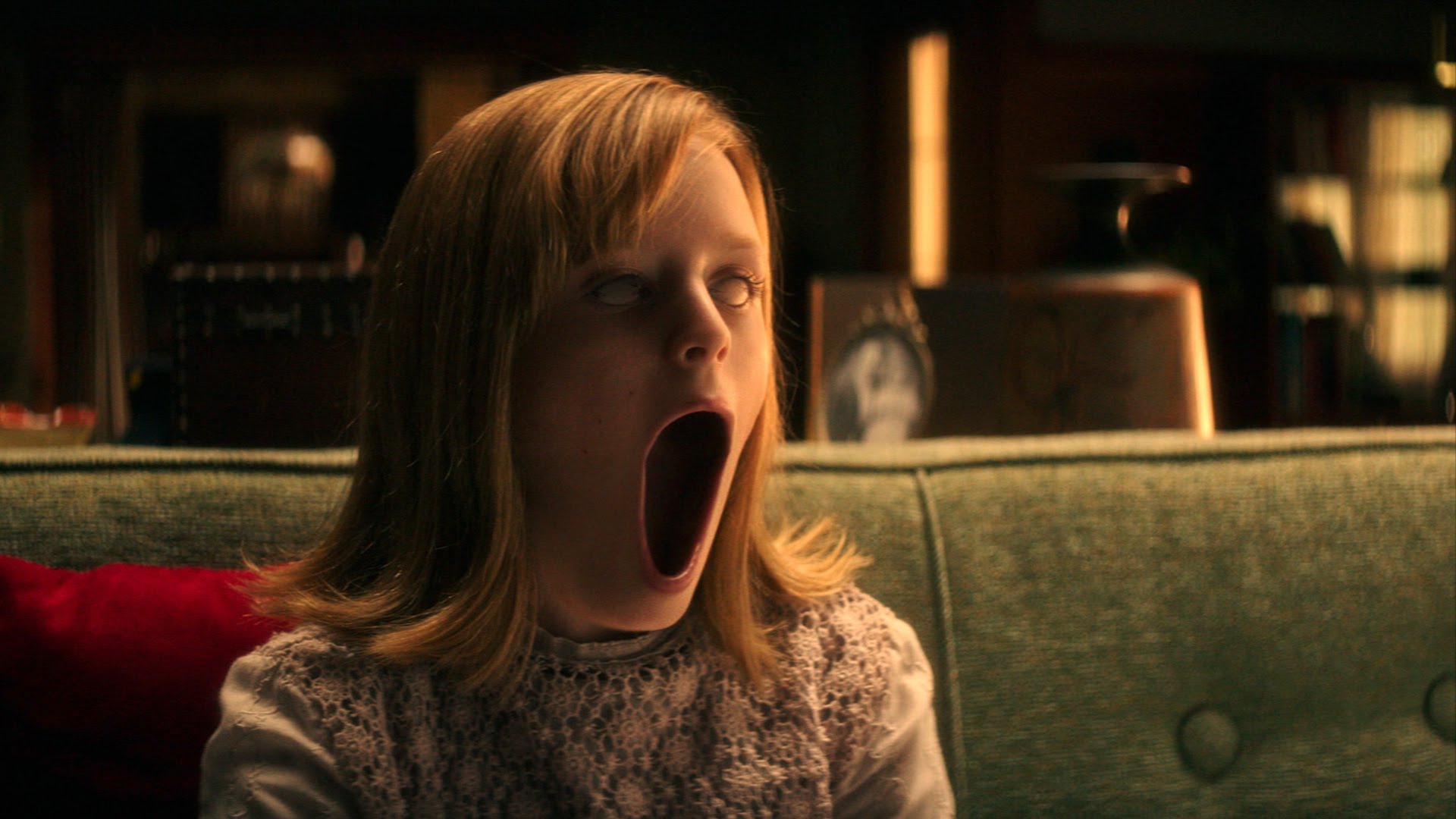 Ouija: Origin of Evil is directed by Mike Flanagan and stars Elizabeth Reaser, Annalise Basso, Henry Thomas, Kate Siegel and Alexis G. Zall. This movie is a prequel to the 2014 film Ouija directed by Stiles White. It was awfully awful and was one of the worst movies of 2014. So, nobody expected anything from Ouija: Origin of Evil (the trailer was impressive though) but all hopes were on director Mike Flanagan. He is the director of the brilliantly crafted horror flick Oculus (2013) and the Netflix film Hush which was released earlier this year.
The movie focuses on the life of a widow mother and her two daughters. They cheat people in the name of fake séance (an attempt to contact the dead through a medium) and they are doing it for a living. One day, they get an Ouija Board and the unexpected happens. Doris (the youngest daughter) gets possessed by an evil spirit after using the Ouija Board. How are they going to survive? How are they going to fight the evil?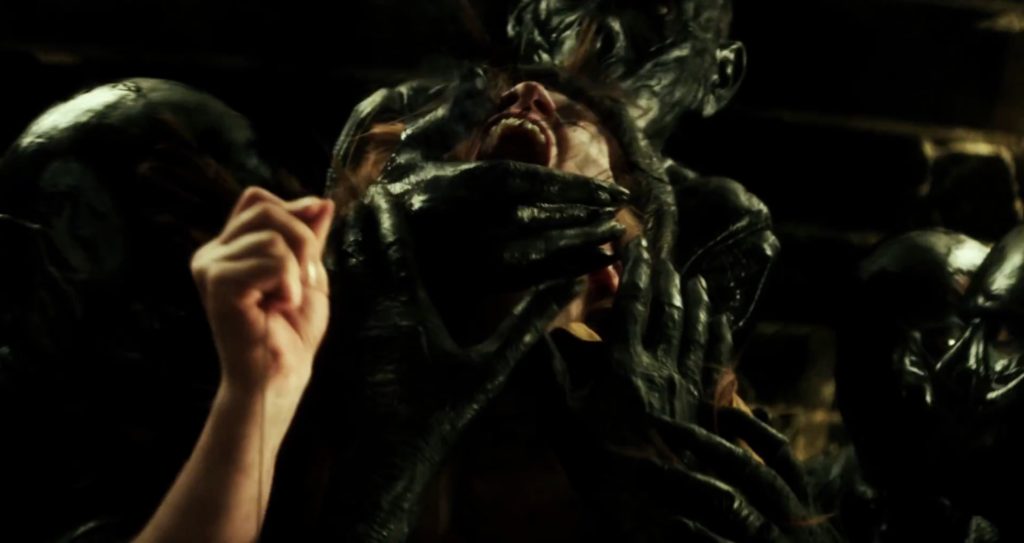 Surprisingly, the movie turned out to be a really good horror experience and Mike Flanagan did the magic once again. He has a special way of handling horror flicks which are different from the contemporary mainstream horror flicks and it worked out here too. The editing department is also handled by the director himself, which is also brilliant. The story took place in the 1960s and he completely succeeded in recreating it in every possible way. We feel like watching a movie, which is actually taking place in the above mentioned period. The movie begins with the retro Universal Pictures logo and it was very refreshing. The title sequences and even the filmmaking techniques are also very much retro in nature.
Unlike most of the horror movies that concentrates more on jump scares, 'silence' is the main factor which dominates the movie throughout. When the scene is shifted to something horrifying, Flanagan never used scary loud background scores to make you scare. The projected scene and the accompanied silence are enough to give you chills.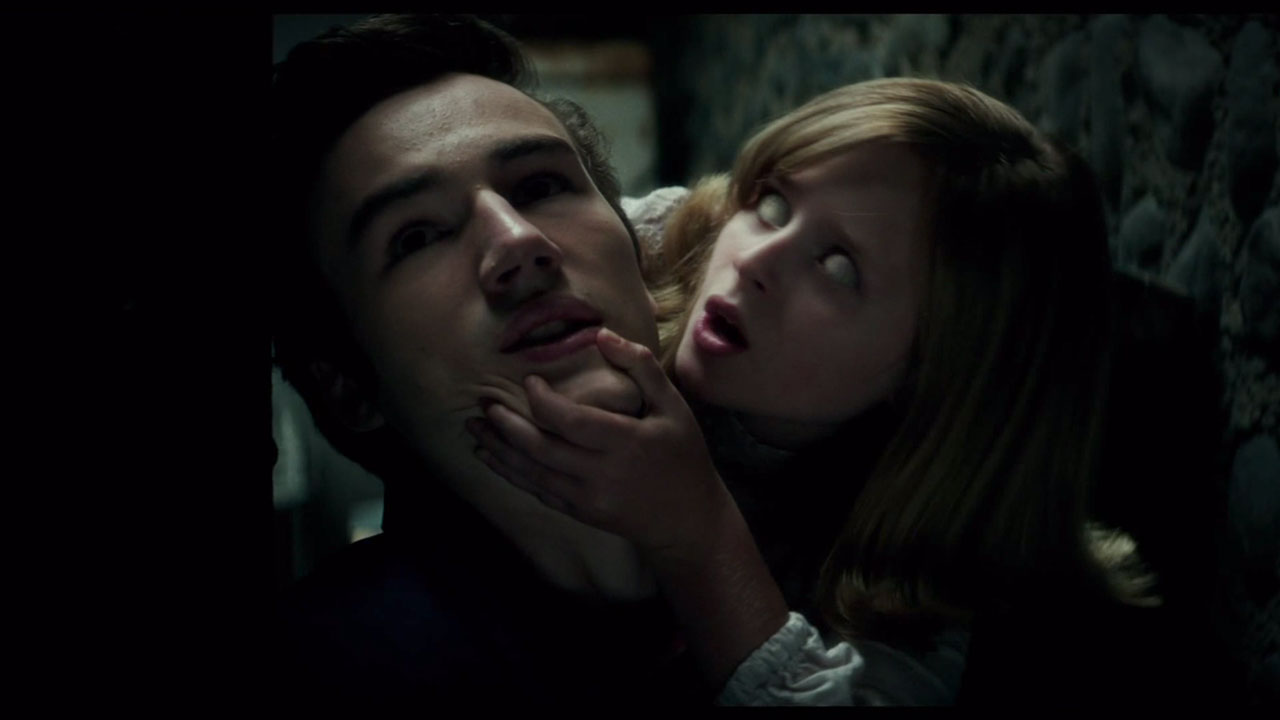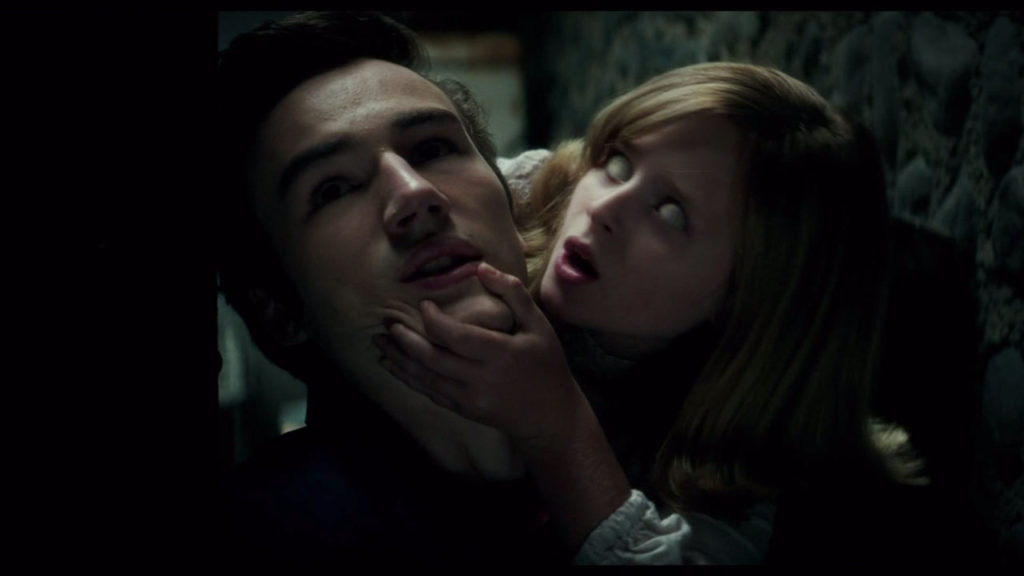 The performances are really good and each and every one requires special applause for their work. Ouija: Origin of Evil is a horror movie, which has well-crafted characters with strong emotional content. The problem with most of the horror movies today is that it builds tension and that tension is released really fast with a jump scare. This movie is entirely different from that. It creates a tension from the beginning and it continues throughout the movie till the very end. Ouija: Origin of Evil is the perfect horror movie to catch up with this Halloween.