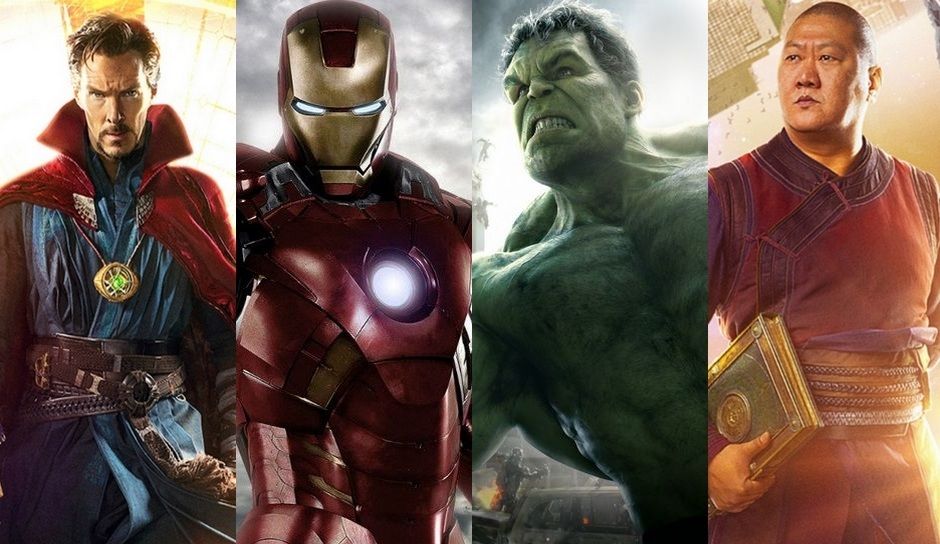 Every day more and more news about Avengers Infinity War keeps making all the fans more curious and hyped about the movie. People want to know more about the movie and every once in a while new set photos keep surfacing the internet, providing new teases for the upcoming movie.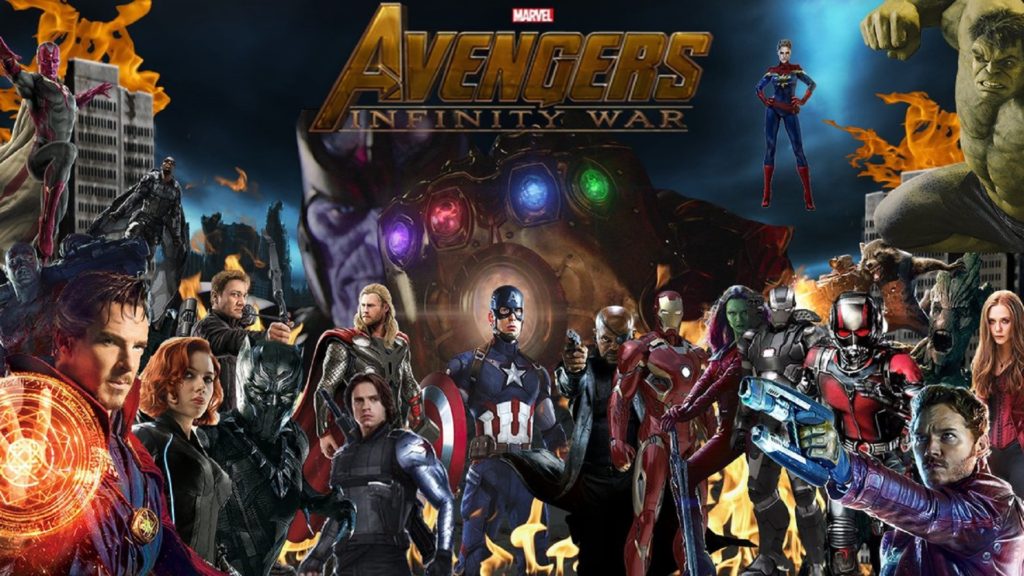 Earlier, Kevin Feige confirmed that the movie would indeed feature Illuminati (the villainous team of Thanos) after a few set photos had been released. Along with this, MCU's plans for Avengers: Infinity War and Avengers 4 were that both these movies were to be shot simultaneously altogether. But now the two movies will be shot separately with the cast and crew getting a brief break before coming back for Avengers 4.
Robert Downey Jr. is very active on social media and keeps showing everyone the fun he and his fellow cast members on the sets of the movies. Recently he shared an image along with Mark Ruffalo, Benedict Cumberbatch and Benedict Wong having fun at lunch.
Forks, tongs, cans + bottles + a Wong… Help us #healthenet #afeastoffriends #AvengersInfinityWar #beardbros #sciencebros #benedictsquared pic.twitter.com/kjvCmC5Mk8

— Robert Downey Jr (@RobertDowneyJr) June 21, 2017
Now more new set photos have appeared which show Iron Man's new armor for Avengers: Infinity War and also Tony Stark teaming up with Doctor Strange Bruce Banner (Hulk) and Wong. These photos bring up, even more, hype as we see both Sherlocks teaming up for the first time and that too with a giant green rage monster.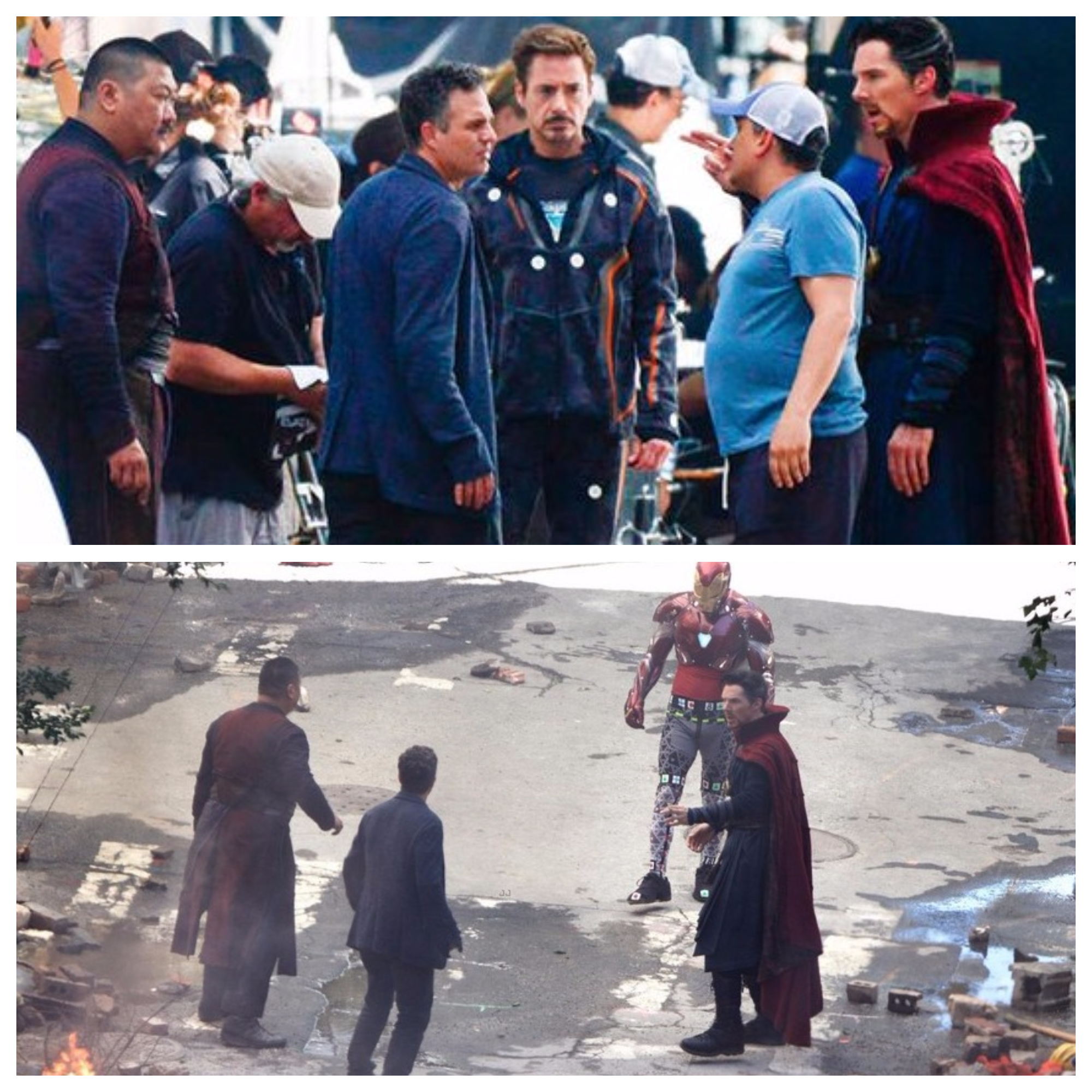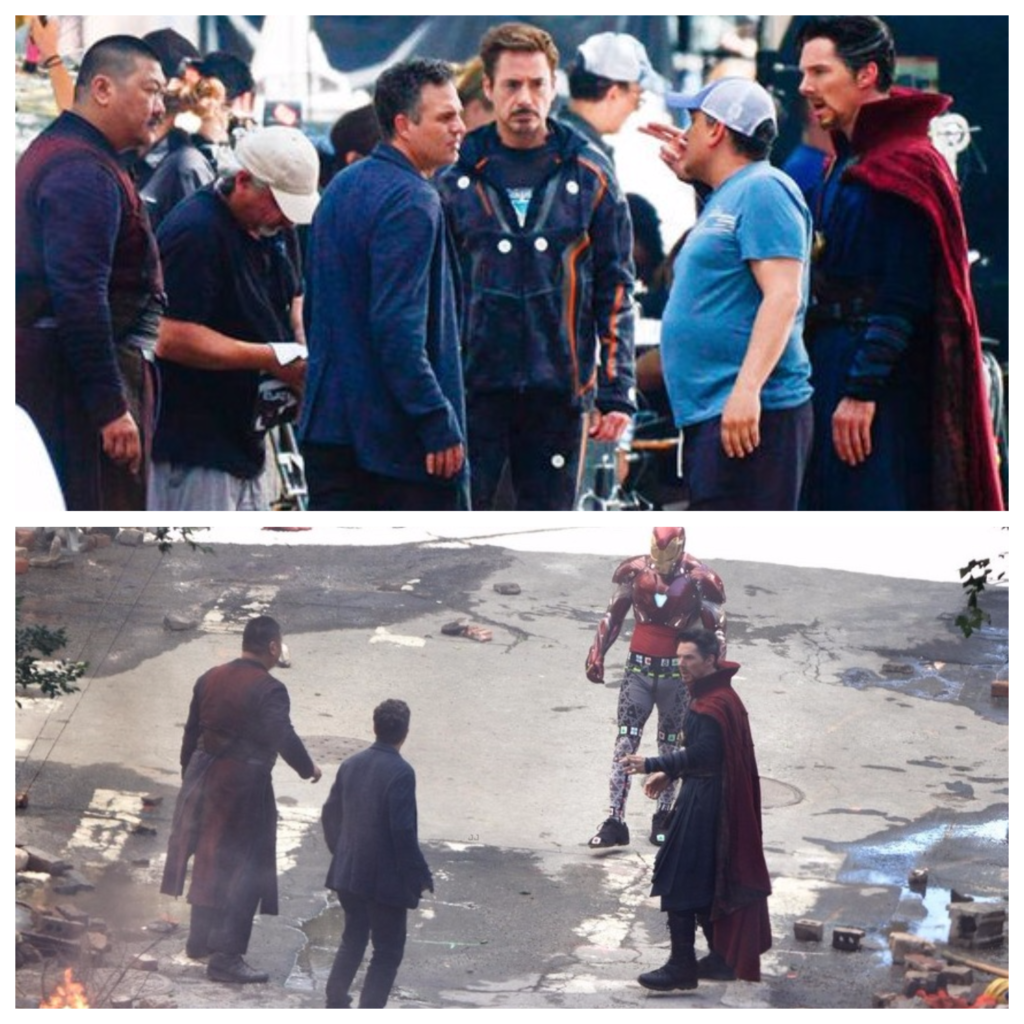 It will be really interesting to see what more the movie has to offer as everything that we have got to see until now has been really amazing and has made us much more inquisitive about the movie.
The fact that the movie is still 11 months away makes us want it even sooner than we are going to get it. Hopefully, the upcoming San-Diego Comic-con could provide us with some footage for the movie. If that happens, fans are just going to lose their heads.
Don't Miss: Spiderman: Homecoming Teased Thor's Powerful Object And It's Not Mjolnir