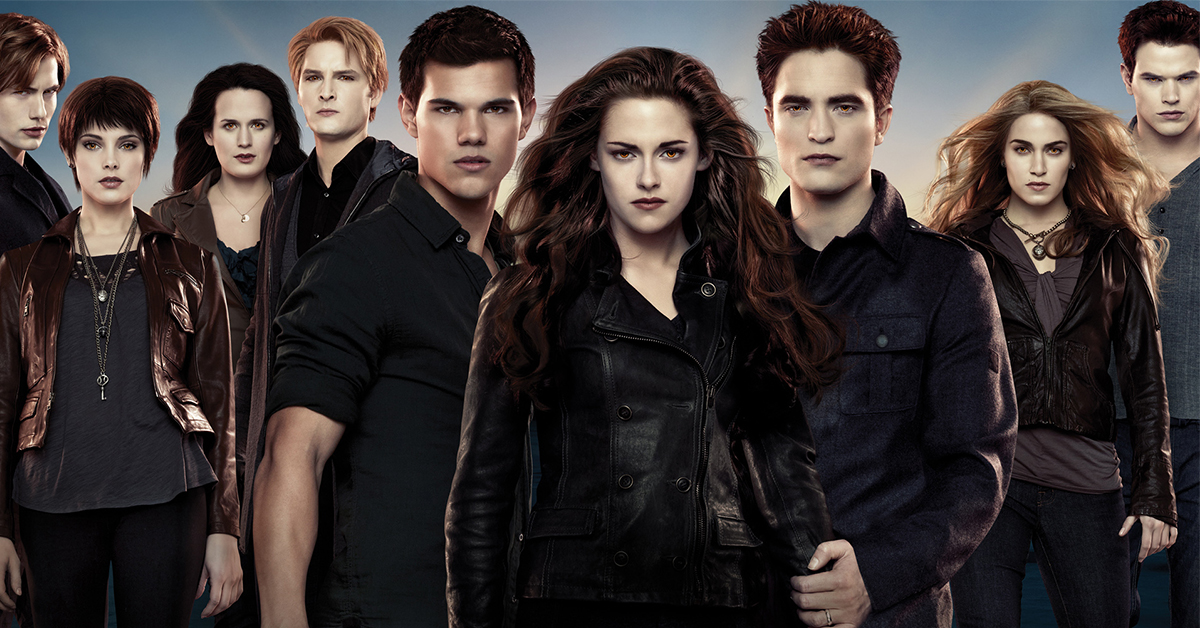 Twilight movies are based on best-selling YA novels by the same title written by bestselling author Stephenie Meyer. The movies were more corny and outlandish while books were more balanced. Here're some amazing pictures of your favorite characters.
1. Kristen Stewart, Robert Pattinson, and Taylor Lautner2. Anna Kendrick (Jessica Stanley)

3. Ashley Greene (Alice Cullen)
4. Dakota Fanning (Jane)
5. Robert Pattinson, and Taylor Lautner6. Kellan Lutz (Emmett Cullen)

7. Kristen Stewart (Bella Swan)
8. Nikki Reed (Rosalie Hale)
9. Robert Pattinson (Edward Cullen)
10. Taylor Lautner ( Jacob Black)

11. Kristen Stewart, and Taylor Lautner

Her belief lies in the power of elegant intentionality in this world filled with lurid colors.