Celebs
10 Celebrities Reveal The Weirdest Places They Got Laid
While celebrities are known to be quite "liberal" in their approach towards romantic love, there is a line that some don't cross. However, some actors have no problem in taking their clothes off even in public. During an award show in 2000, Angie could be seen all over Billy, who then told the press that the couple had sex in the limo on the way and didn't care even if the driver was watching.
Sometimes actors reject scripts as they are required to have their clothes hit the floor more often or have steamy sex scenes with a co-star, but there are those as well who are willing to do it anywhere anytime if they feel the urge to do it. Here're 10 hot celebrities who had sex at the weirdest of locations:
Margot Robbie:
The person who made love to Margot Robbie is the luckiest person alive. She is just a dream of every man out there. She recently opened up during an interview about her sex life and revealed that she once did it in a non-moving jet-ski but in the water.
Cara Delevingne:
We remember how she lost it while making out with Michelle Rodriguez at a baseball game. But here is her weirdest sexual encounter, she said:
"I've had sex in planes a lot. But I've always been caught. It's super-hard not to get caught. I had sex in the chair on the plane and there was a guy watching. We ended up telling the air stewardess what was happening. Like, 'This guy keeps staring at us. Can you tell him to stop?'"
Kirsten Dunst & Jake Gyllenhaal: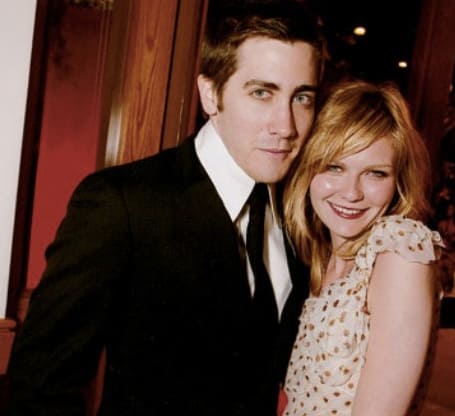 In 2006, Dunst and Jake were seeing each other. Kirsten revealed what they did to spice up their sex life. She said: "We tried to spice things up — we had sex in cars, in the bathroom and even by the sea. The only place we didn't have the guts to try was in a walkway in a hotel because we thought we might get kicked out if we were caught."
Sadly, it didn't work and they split up in the same year.
Brad Pitt & Sinitta: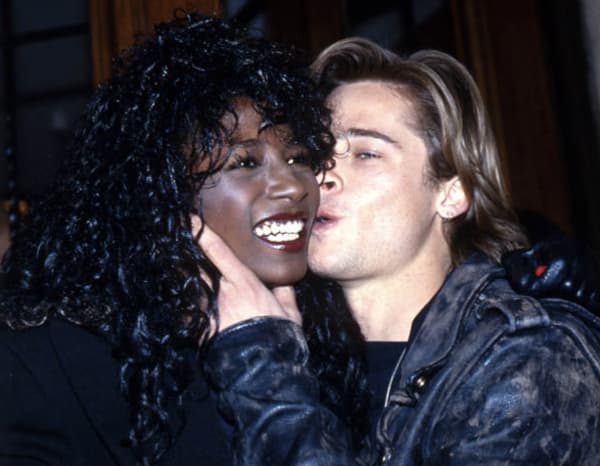 Brad Pitt had had his share of girlfriends in showbiz, one of them was the British singer Sinitta who claims that she had an incredibly hot love-making experience on the floor of a royal British Albert Hall.
Kim Kardashian & Kanye West:
Kim and Kanye are the "It" couple of showbiz (for some). While others think they are overhyped and crass. Kanye told Florence magazine about his sexual exploits alongside Michaelangelo's David. He said:
I adore Florence. I love Italy and the Italian lifestyle. To tell you the truth, I already came to the banks of the Arno [river] with Kim last year, just the two of us, incognito. I think that our daughter North was conceived here among the Renaissance masterpieces."
Zoe Saldana:
She is one of the hottest black actress working in Hollywood today. She is playing Gamora in Guardians of the Galaxy. Anyways, she once told SiriusXM about the weird place she had it with her boyfriend. She said "Okay, this is ghetto, but hey, I'm from Queens, whatever. There is a train from Coney Island all the way back into the city, and in between two train cars. It was super ghetto."
Will Smith & Jada Pinkett Smith: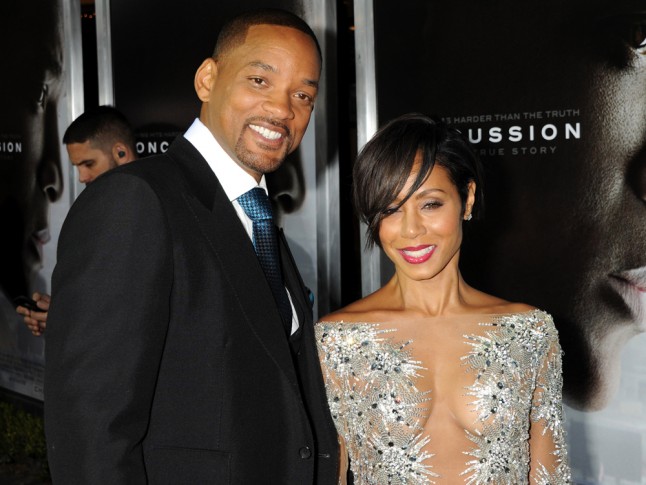 The Smiths have been very open about their relationship and never hides anything from the tabloids and paparazzi. Jada Pinkett Smith once told Shape magazine about her horny places to do it. She said "In a limo, on the way to the Academy Awards in 2009, Will started looking at me in this way that drives me wild. We started kissing passionately, and the next thing I knew, well, let's just say we missed the red carpet and I ended up with almost no makeup on."
Miley Cyrus & Liam Hemsworth: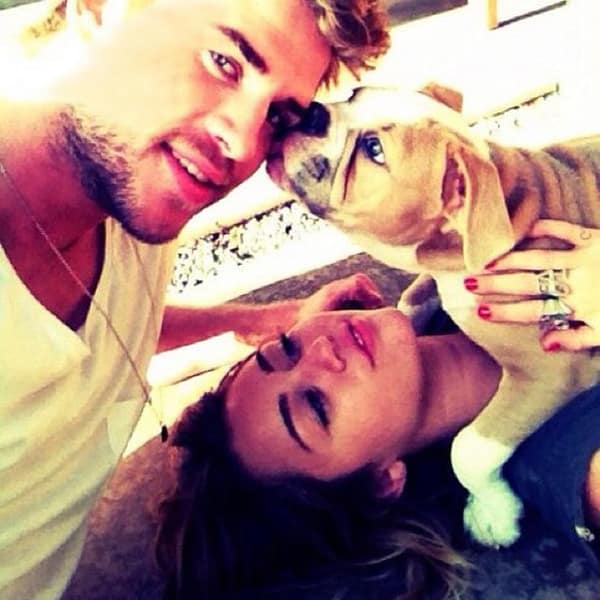 They met while filming 'The Last Song' and had no problem with PDA, the couple is also accused of having sex under a table at an Oscar Party.
Jenny McCarthy:
She is a talented young actress who once told Huffington Post about her greatest sexual experience at a natural wonder. She said "I wish it was more exciting, but it's the Grand Canyon. I certainly did it, so I can say I did it in the Grand Canyon because otherwise it's the back seat of a car and that's not exciting. But the bottom of the Grand Canyon is not fun. There's like scorpions and stones and dirt and it's hot. It was like the strangest and worst sex of my life."
Drew Barrymore:
Drew Barrymore now is a great wife and has two beautiful kids but the actress wasn't always this innocent. She once with her ex-boyfriend made out in an opera house's toilet.