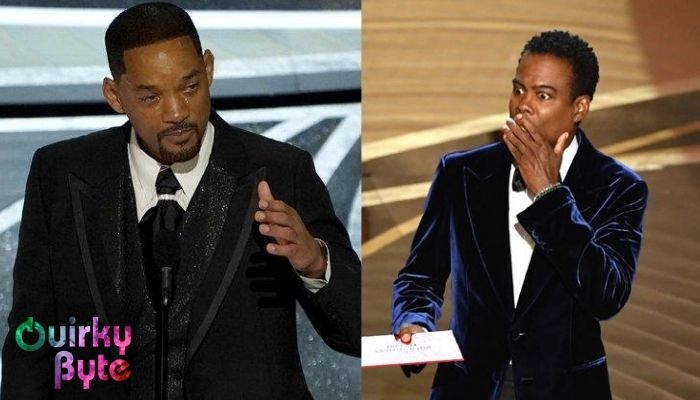 Things took a bizarre turn yesterday during the 94th Academy Awards amongst the various wins. Will Smith took to the stage and smacked comedian Chris Rock right on the face for his joke addressed to Jada Pinkett Smith. This has to be one of the most bizarre and cringe-inducing moments in the history of the globally celebrated award ceremony. Even though Will Smith did address his actions during his Best Actor winning speech, both the parties were unavailable for comment regarding this event. Will Smith apologizes to Chris Rock and the Academy for his actions during the Oscar event.
Will Smith Apologizes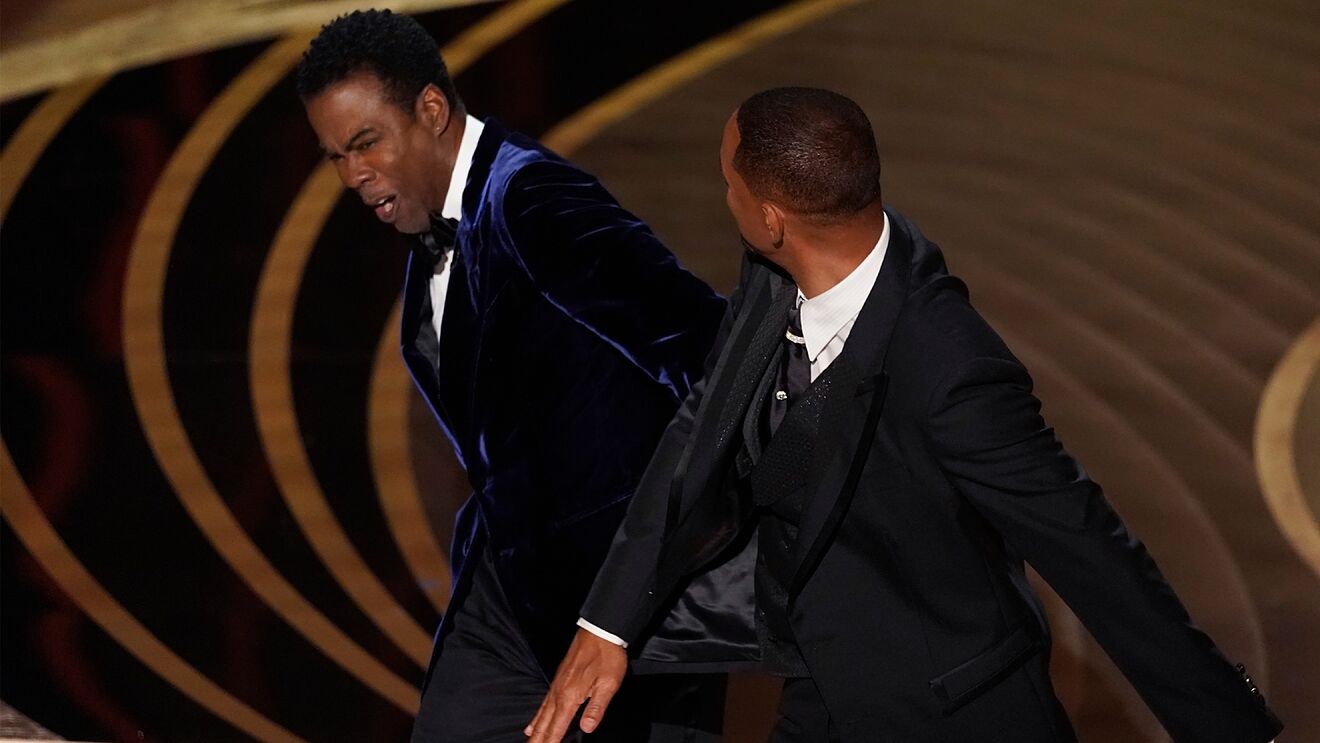 Chris Rock has hosted the Academy Awards various times before and he is known for making jokes and mocking celebrities. Yesterday, he did the same as he walked in to present the award for Best Documentary and made a G.I. Jane joke with reference to Jada Pinkett Smith's bald head. The actor had come out recently revealing that she had been suffering from Alopecia. Even though things were going normal right a few seconds after the joke, Will Smith went up to the stage and slapped Chris Rock right where he stood. Then he went back to his seat and screamed out in anger for taking his wife's name while Chris Rock tried to remain professional.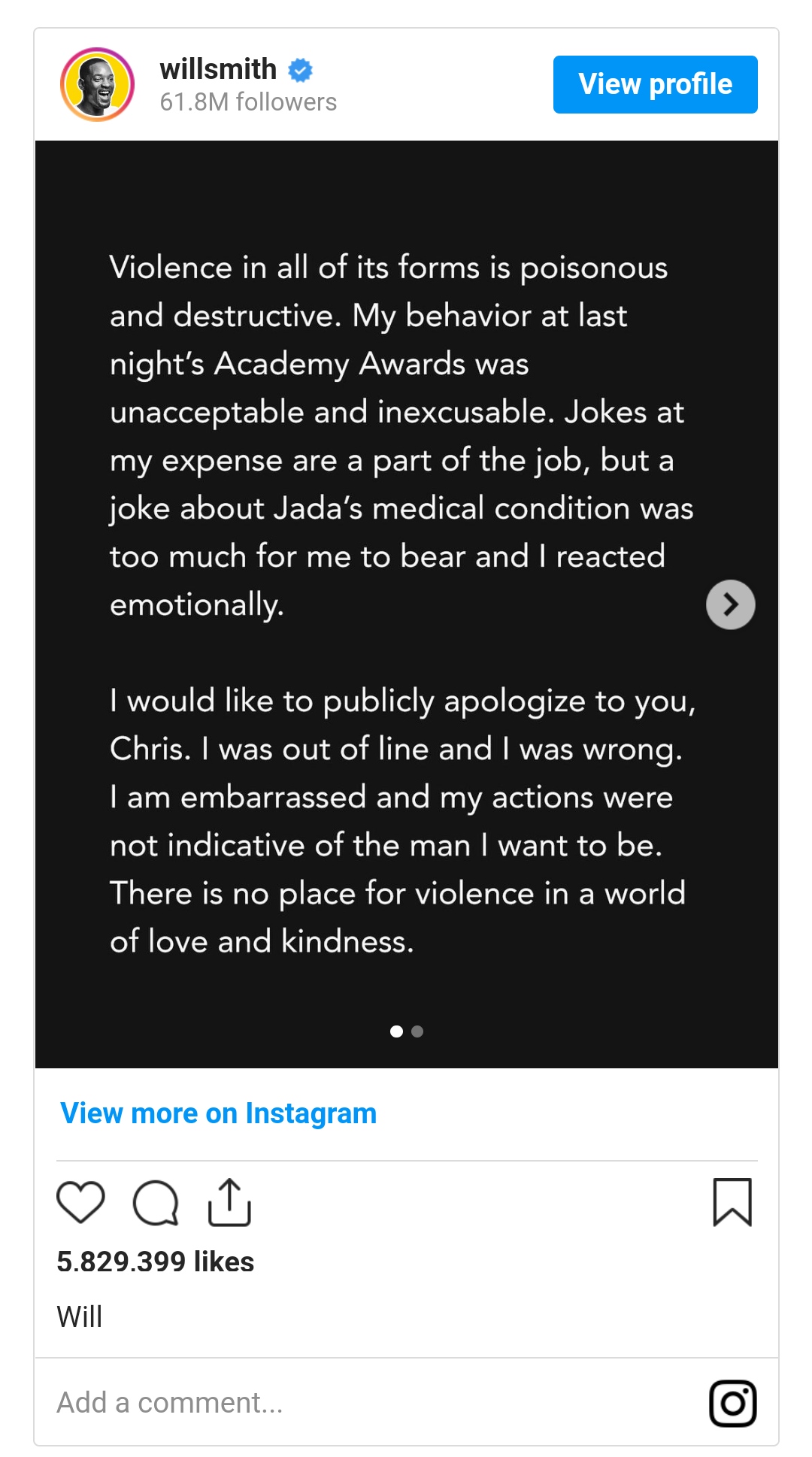 Earlier today Will Smith took to Instagram to post an apology for his actions yesterday. In the post, he stated,


Violence in all of its forms is poisonous and destructive. My behavior at last night's Academy Awards was unacceptable and inexcusable. Jokes at my expense are a part of the job, but a joke about Jada's medical condition was too much for me to bear and I reacted emotionally.

I would like to publicly apologize to you, Chris. I was out of line and I was wrong. I am embarrassed and my actions were not indicative of the man I want to be. There is no place for violence in a world of love and kindness.

I would also like to apologize to the Academy, the producers of the show, all the attendees and everyone watching around the world. I would like to apologize to the Williams Family and my King Richard Family. I deeply regret that my behavior has stained what has been an otherwise gorgeous journey for all of us.

I am a work in progress.

Sincerely,

Will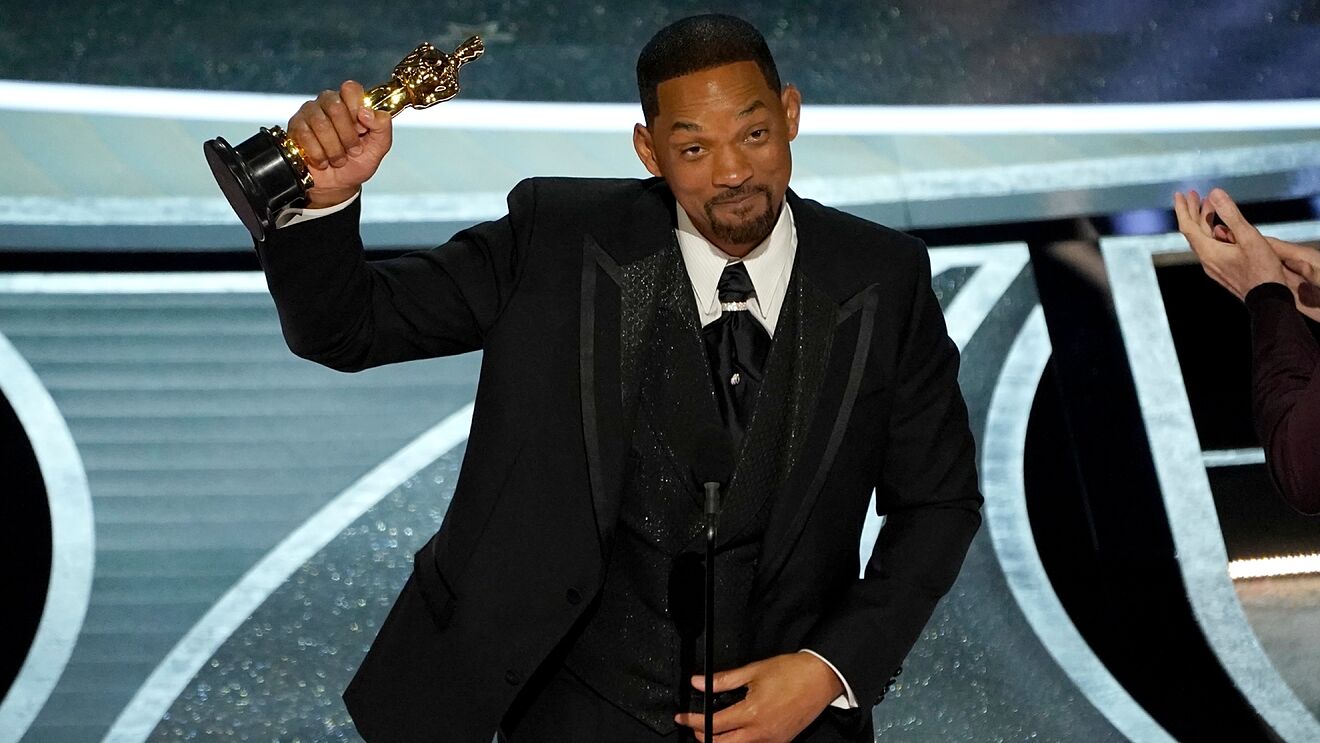 There's still no information regarding how the Academy will react to these actions even though they have mentioned that they are not supportive of Smith's actions. Chris Rock has decided not to press charges against Smith and that's the only information that has been gathered from his side. Many people have come in support of Rock for being professional even after facing physical assault in front of a live audience. More details will come out in the weeks that follow.
Follow us on Facebook, Instagram & Twitter for more content.
Also Watch: