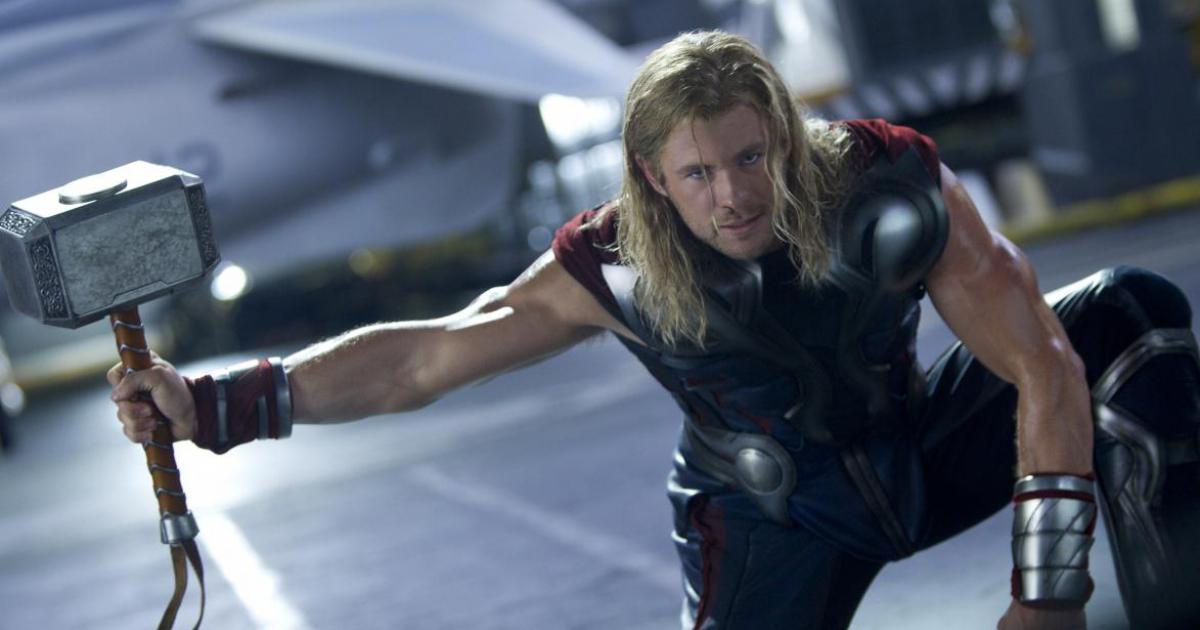 When Thor: Ragnarok's trailer came out just a month ago, fans were shocked to see the film's villain Hela destroy Thor's most trusted weapon Mjolnir into a thousand pieces. The trailer left little to explain what had happened to the famous hammer or what will happen in the future. Marvel Cinematic Universe had given a narrative that indicated the importance of Mjolnir in the story of Thor.
In the hero's debut film, Thor had to prove himself worthy of handling the Hammer which Odin had created.
In the next films that followed, Thor's weapon of choice was nothing but the hammer, so to see it destroyed looked like Marvel was playing heavily with fire. The concept art of Thor that was released later on seemed to indicate that Thor had lost his Mjolnir for good. The art depicted him handling a sword while in a conflicted position with Rocket The Raccoon from Guardians Of The Galaxy.
While that was hard to accept, a surprising fact has come out of the sets of Avengers: Infinity War.
The directors of the film, The Russo brothers shared a picture on their social media that may put an entire fandom's worry to rest. In the Instagram picture, Joe Russo is seen standing on what looks like a cathedral ground while a priest stands behind him. The eye-catcher in the shot is the hammer that the priest holds, along with the caption "Worthy."
There is no indication that is given by the directors that Mjolnir will be featured at the present time, or the past. The picture may just be an indication to assure fans that the hammer will be featured in the movie. The possibilities of how it would be seen in the film are endless. It could be a flashback sequence, or maybe just another hammer that Odin has made for his son again.
Don't Miss: Spider-Man's Role in Avengers: Infinity War Has Been Revealed