News
Marvel Vs DC: Which Studio's Actor Ruled 2016?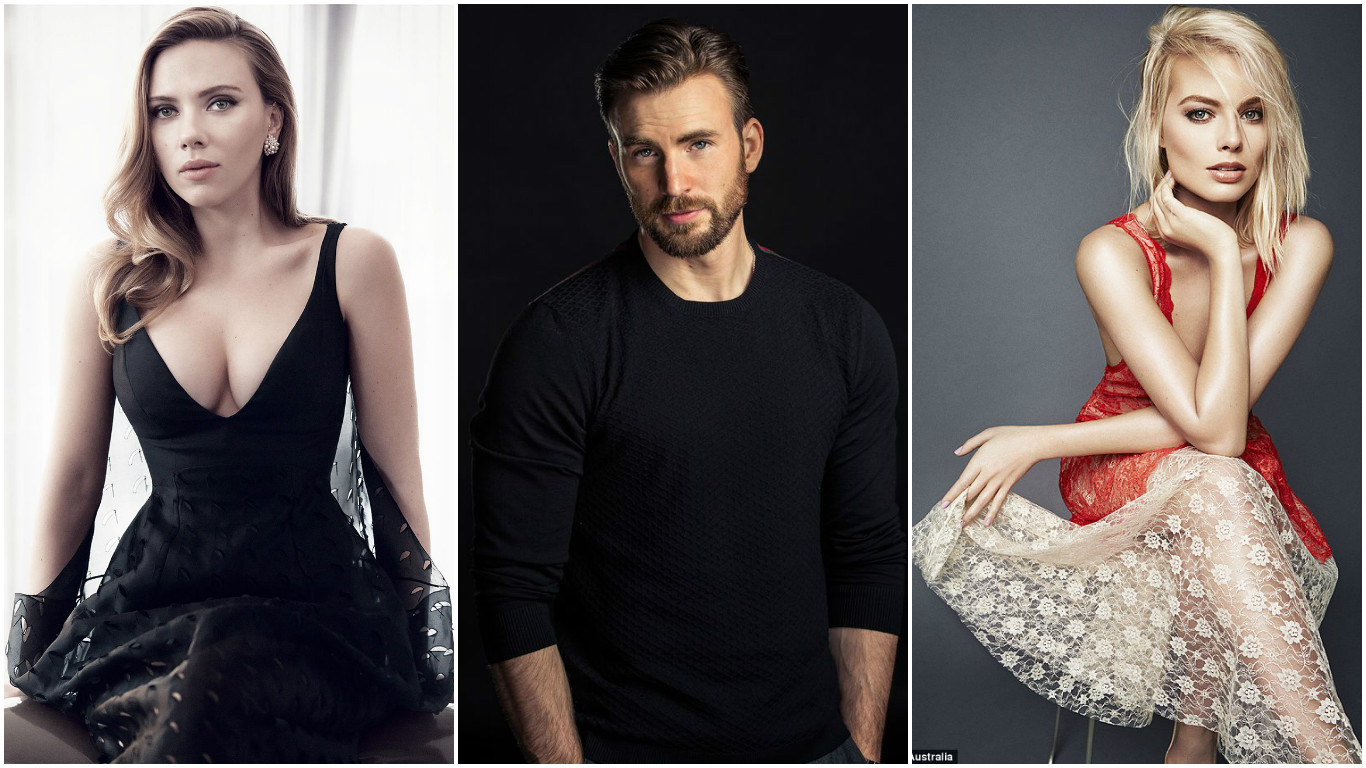 2016 was the year that superheroes ruled the box office. Marvel Cinematic Universe had two releases this year- Captain America: Civil war and Doctor Strange while DC Extended Universe had Batman Vs Superman: Dawn of Justice and Suicide Squad. All four movies made a lot of money, which in turn has made their actor's global commodities in high demand. Forbes put out a list that just proved how powerful both studios have become.
In Forbes list for the top grossing actor of 2016, Scarlett Johansson tops the list as the actor whom audiences could not get enough through the year. Chris Evans and Robert Downey jr. come in as a tie in a close second. All three actors were a part of Captain America: Civil War. According to Forbes, Johansson made the top due to her involvement not only in Captain America but in Hail, live action Ceaser!
Forbes also excluded the voice over roles, which would only have added to Johansson's already impressive stance. The actress was involved in the animated movie Silver-action adaptation of The Jungle Book which made $966.5 million worldwide on the box office.
Here is the full list of the top-grossing stars of 2016:
Scarlett Johansson: $1.2 billion
Chris Evans & Robert Downey, Jr.: $1.15 billion
Margot Robbie: $1.1 billion
Amy Adams: $1.04 billion
Ben Affleck: $1.02 billion
Henry Cavill: $870 million
Ryan Reynolds: $820 million
Felicity Jones: $805 million
Will Smith: $775 million
It should be noted that all actors on the list (sans Felicity Jones, who is still a part of Disney and Lucas Film's rogue One) made the list due to their involvement with Marvel and DC. Johansson, Evans, Downey Jr., Reynolds all fall under the banner of Marvel (Deadpool is produced by Fox, but still a Marvel character) while Robbie, Adams, Affleck, Cavill, and Smith are all apart of the DC banner. An impressive feat for both studios which have tapped into the movie audiences unquenchable need for all things superhero related.