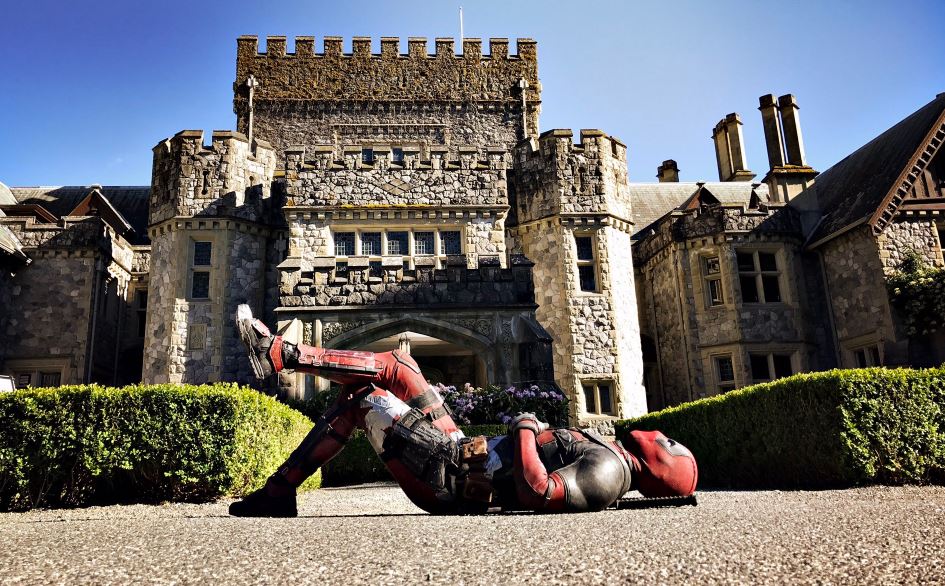 Ryan Reynolds starrer Deadpool crossed $800 million mark while the cost of production was less than $60 million, making it the most successful superhero movie in the entire X-Men franchise. Such an incredible showing at the global box-office paved the way for a sequel, and the shooting has begun at X-Mansion. It is currently shooting scenes at Hatley Castle which is used for X-Mansion where young mutants are trained to harness their powers and become productive members of the society.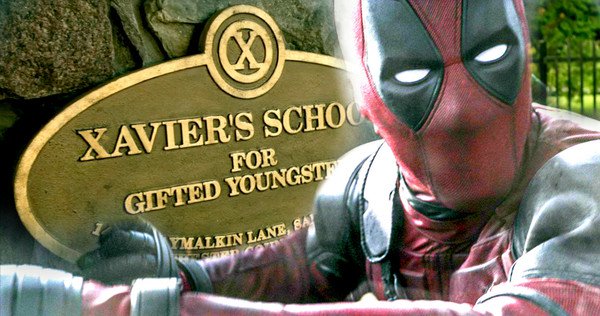 The official set photo revealed Wade Wilson all suited up and lounging outside Charles Xavier's mansion. Deadpool posted this on twitter:
"Dropped by the X-Mansion. Big f*cking surprise. No one's home."
The entire team of the original movie is coming back, from Blind-Al to Vanessa, the driver, Colossus, and Negasonic Teenage Warhead will be reprising their roles. Cable is in the mix, he is the time-travelling son of Cyclops and Madelyne Pryor (a clone of Jean Grey) who was trained to be the warrior in the future. His girlfriend Domino played by Zazie Beetz will also make an appearance. Moreover, Domino (mercenary turned X-Men) has been confirmed by the makers. Both of these will play an anti-hero in order to balance the scales to Deadpool's "happy go murdery" persona.
It's not clear yet if other mutants will crossover, but there is strong speculation that there will be a new kind of mutant, never before seen in the comics or movies.
The Deadpool sequel is not directly linked to X-Men universe, but there will be plenty of references to X-Men movies especially Wolverine. The plot details are yet to be revealed. We can expect more set photos, leaks, teasers, behind-the-scenes footage etc. in the coming weeks. The movie is a hard R and will be over the top when it comes to trolling fellow superheroes and villains. CHEERS!
Don't miss: 10 Most Sexually Charged TV Shows You Should Not Miss