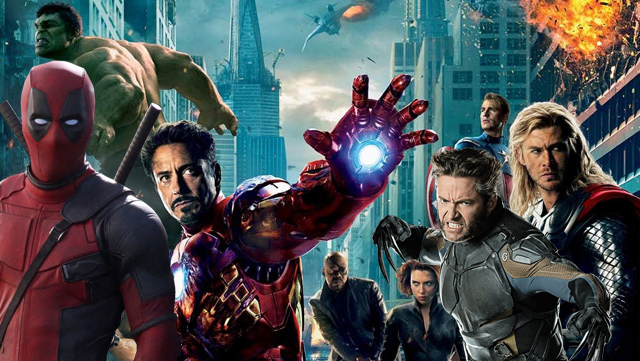 With the inception of Marvel Studios, superheroes finally found a new life where the source material was as important as the blockbuster movie itself. And although superhero movies were being produced by Sony studios and 20th Century Fox, Marvel Cinematic Universe welcomed in the Golden Age of the superhero genre. The MCU has fast become the go to the studio to house every Marvel comic fans, heroes. From Iron Man to the newly introduced Doctor Strange, there a little of something for everyone.
The studio also made a ground-breaking deal with Sony pictures when a deal was struck up to finally see Spider-Man return to the Marvel world. A deal, which has given hope to fans that a similar deal could happen soon for the Marvel characters from the Fox lineup such as the X-Men and Deadpool. But they aren't the only ones.
Hugh Jackman, former actor of Wolverine even stated that he would return to his role when Wolverine could join the Avengers. Kevin Feige, Marvel Studios President told the Perception You Tube that he hopes to one day bring all the Marvel characters under the MCU in the future. The producer said:
"Yes, of course! My goal is to replicate the experience that comic book fans have reading the books up on the screen and we've been able to accomplish that beyond my wildest dreams over the last ten years. And certainly, including Spidey in Civil War, in the upcoming Infinity War, is yet another dream that I didn't even dare to talk about publicly because I thought the odds of it were very slim. So, no plans beyond that for the few remaining characters that aren't already in the MCU but never say never. Who knows what can happen in the future?"
However, since both Marvel and Fox have always been more or less consistent with their films, the hope for collaboration between the two studios could only be in the far-reaching future. Still, it is a positive thing to hear that one part of the two parties is more than open to see Marvel fans fantasy come true.
Don't Miss: 10 Insanely Powerful Weapons In The Marvel Cinematic Universe Movies