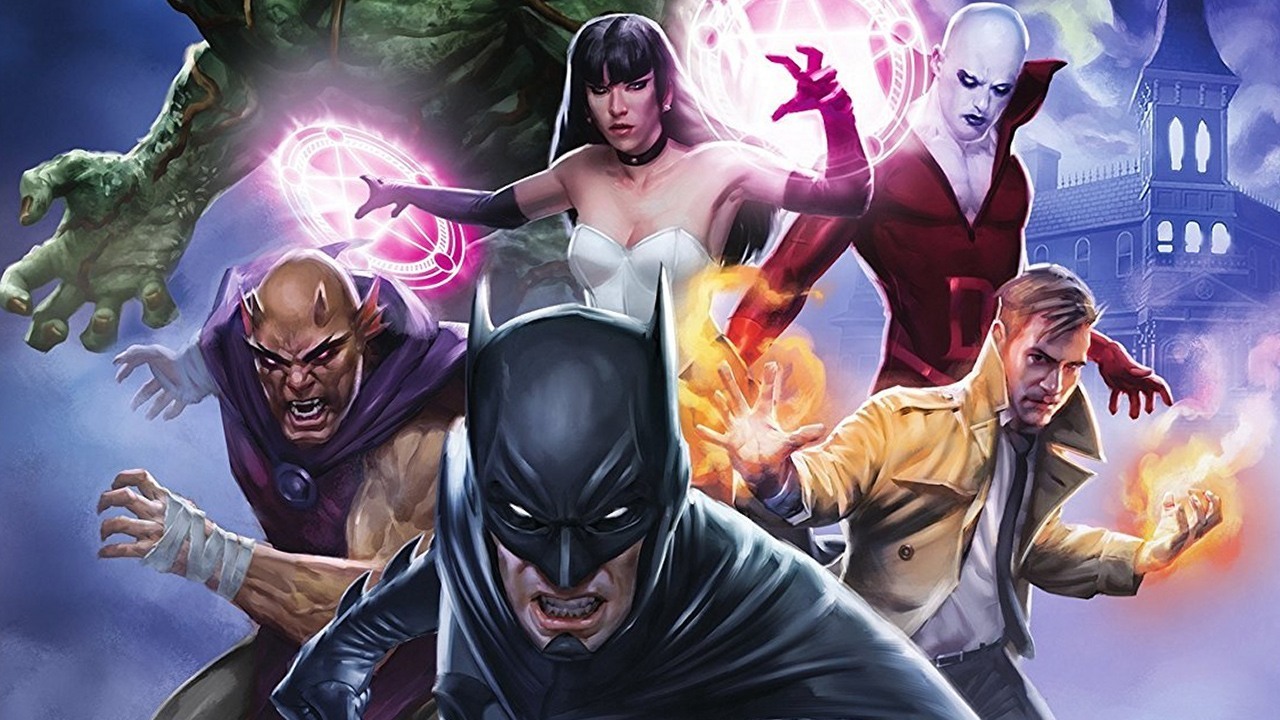 DCEU has been expanding its Extended Universe with a line-up of films that include Justice League, The Batman, and Aquaman. It also has listed Justice League Dark as an upcoming release. The upcoming film may be a bit of an unknown subject for fans of the movies. Here are five facts that will prep you for the film:
The Beginning Of Justice League Dark:
Released in 2011, Justice League Dark was a team of supernatural characters consists of the more supernatural members of the DC Universe, handling situations deemed unfit for the traditional Justice League. The original team consisted of the who's who of the DC's supernatural dealing heroes-the Justice League Dark originally featured John Constantine, Madame Xanadu, Deadman, Shade, the Changing Man, and Zatanna. Later on, Swamp Thing, Black Orchid, Frankenstein, Doctor Mist and a whole slew of other characters join the team.

Guillermo Del Toro Was Attached To The Project First:
Director Guillermo Del Toro had been attached to the project from the beginning. He named the film Dark Universe and the comics even changed the titles to go along with the upcoming movie. Sadly, as many Hollywood projects have experienced, Del Toro parted ways with the project.

JLD Members In DCEU:
Rumour has it that the JLD members that have been confirmed for the film to be Constantine, Swamp Thing, Madame Xanadu, Deadman, Zatanna, and Etrigan the Demon. Suicide Squad's The Enchantress was a former member, leaving possibilities of her return in JLD. Constantine already has a solo film out starring Keanu Reeves which was released in 2005.The character will hopefully retain many factors from the comics, unlike the 2005 version.

Justice League Dark Will Contain Horror Elements:
While DCEU has always dealt with the darker aspect of superheroes, it has not veered to the supernatural as of yet. Justice League Dark is set to be the first film to focus solely on the other villains of the DCEU world that the Justice League may not be capable of fighting. Dog Liman, the appointed director of the film said of the upcoming film,
"It's going to have real horror elements, for sure. I love early horror films, be it 'The Exorcist', or 'Carrie', 'The Omen'. In the same way that Bourne Identity, I went back to the '70s paranoia."
Justice League Dark May Follow Deadpool's Footsteps:

The new trend in superhero movies as showcased in Deadpool and Logan is the smaller budget of the films. This means that there is a small cast and the film focuses more on individual character evolution.This is the aim for JLD. Liman said in an interview with Cinemablend:
"I think people will be surprised how character driven and how intimate 'Justice League Dark' is – in kind of a field of bloated comic book movies. We've found a way to do something that's actually really personal and small, and that's my goal… For John Constantine, we have an amazing set-up for him for Justice League Dark that's really human."
Don't Miss: 11 Insane Things You Never Knew About The Speed Force