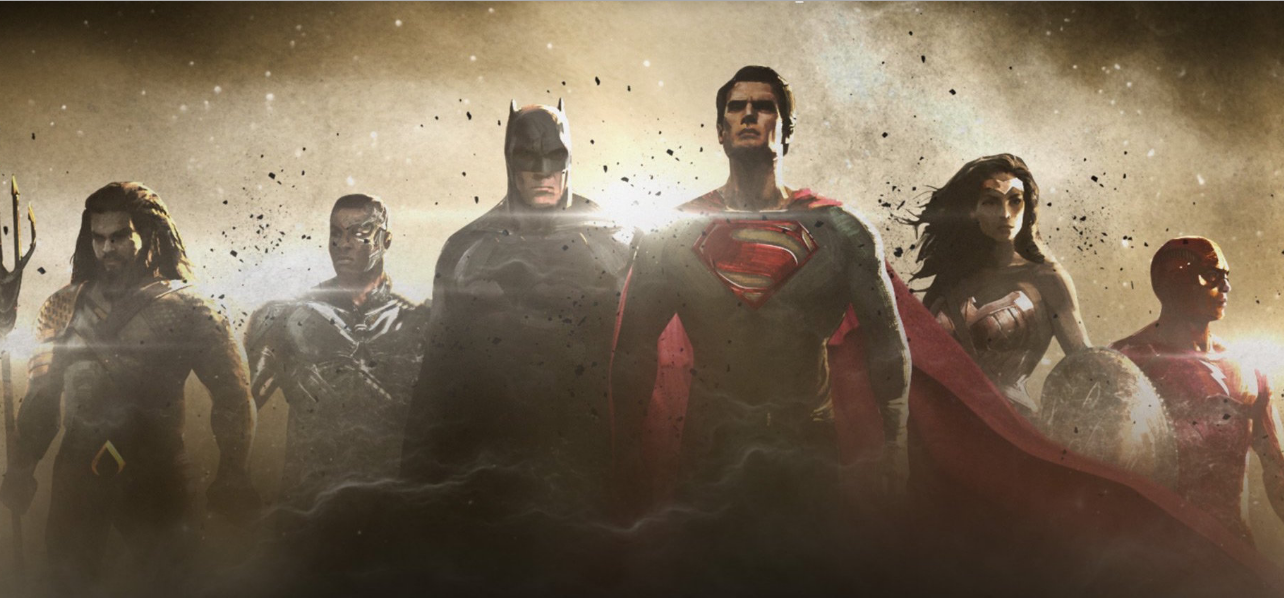 Justice League will be DCEU's first attempt at bringing together the famous comic book team to the silver screen. As the team has a long history in comics of them interacting with various characters, it's no doubt that they would encounter a few on screen as well. And with Steppenwolf and Lex Luthor being involved, they would need all the help they can get. Here are 5 DC characters we want to see in Justice League.
Darkseid:
Batman Vs Superman teased fans with the possibility of Darkseid being a major player for future movies. In a cut scene from the movie, Lex Luthor makes contact with Steppenwolf, a general of Darkseid. Of course, we later found out that Steppenwolf will have a bigger role of villain in Justice League, which begs the question of when the villain will be seen. Is DCEU planning a Thanos type introduction of the character with different film? Darkseid is one of the most powerful beings amongst  DC characters and is a major enemy to the Justice League.Here's hoping Darkseid has a chance in Justice League.
The Suicide Squad:
The last time we saw Bruce Wayne, he was negotiating with Amanda Waller about his own potential Justice League team members. Waller, always with one hidden trick up her sleeves quips about Wayne's nighttime activities as Batman which Wayne does not take on lying down, warning her to shut down her unit. It's doubtful at this point that Suicide Squad would make a cameo, but to have a character like Deadshot or Captain Boomerang facing their arch nemesis in a ten-second scene will be more than enough to have the famous link like MCU.
Nightwing:
Batman V Superman introduced a darker Batman than we have ever seen before. He was jaded by all that he experienced, angrier than we were used to and he had a huge chip on his shoulder.By the movie's end, the hero does make a change of heart (after seeing Superman sacrifice himself to Doomsday). This new turn pushes him to form the Justice League, but could it also mean an addition to the Bat family? Batman was seen grieving for Robin, one whom all assumed to be Tim Drake, but could a former Robin-the original Robin finally join forces with Batman again? Batman definitely realizes his need for more hands, so the possibility of him reaching out to Nightwing aka Robin aka Dick Grayson, the original Robin should happen especially for The Batman's movie.
Metron:
Metron is one of Dc characters most knowledge-obsessed characters. He observes everything, roaming the universe collecting information on anything and everything. The Mobius Chair he sits on offers him the power to travel through space and time instantaneously. Metron could play an important role of being the bearer of information for the Justice League. His travels would definitely give the team the history of Steppenwolf and Darkseid and the destruction they had created in the universe.
Aqualad:
Aqualad aka Kalduráhm is the son of Aquaman villain Black Manta. He is a warrior and a militant strategist under Aquaman's mentorship. His appearance, even as a bodyguard to Queen Mera could be a tease for what is to come in Aquaman. As Queen Mera is also said to appear in Justice League, Aqualad's appearance could hark back to Mera's past and how Aqualad was a pivotal part of the underwater couple's relationship.
Don't Miss: Marvel Trolled Batman Vs Superman In The Most EPIC Way Possible