People all over the world have loved James Wan's The Conjuring movies. James Wan has impressed everyone with is work throughout Hollywood and has proved his versatility in many genres (Furious 7, upcoming Aquaman) and has become the king of horror, thriller movies (the conjuring, insidious chapter). Now he will be writing the upcoming 'the conjuring' spinoff – "THE NUN" (July 13, 2018) along with Gary Dauberman (Annabelle, IT), which will be directed by Corin Hardy [The hollow (2015)].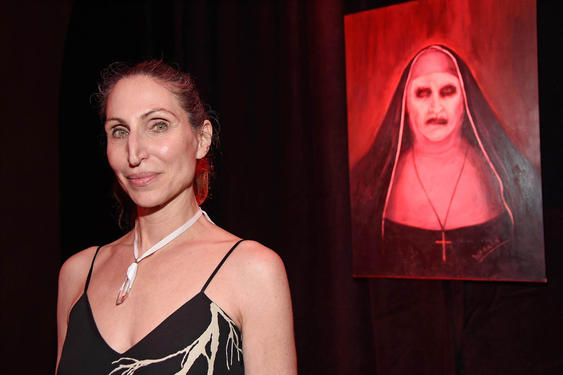 The Nun was a very influential and a horrific character in 'The Conjuring 2' played by Bonnie Aarons. Aarons' performance was so impactful that it really terrified people to death! Her performance and the character was loved by the general viewers as well as the critics. This impressive performance caused the character itself getting its own spinoff movie.
Now, this upcoming horror flick has taken its first casting step. The lead role for the movie has been grabbed by Oscar-nominated actor Demian Bichir. He will play a priest named Father Burke who is sent to Rome to "investigate the mysterious death of a nun". Bichir is a Mexican actor who was nominated for best actor for the Oscars for his fabulous performance in 'A BETTER LIFE' (2012). The Oscar nominee is also known for his work in movies like 'THE HATEFUL EIGHT (2015)', 'SAVAGES (2012)', 'THE HEAT (2013)', etc. and he is also a part of the upcoming 2017 thriller- 'ALIEN: COVENANT' directed by Ridley Scott which is a sequel to the 2012 thriller 'PROMETHEUS' and is the second instalment in the alien prequel series.
It would be interesting to see how Demian takes on his upcoming roles in the alien and The Nun. People are also waiting for more casting news from The Nun and also waiting to see whether Bonnie Aarons reprises her role as the nun or someone else takes on the job to frighten the viewers.