Celebs
10 Famous Celebs Who Secretly Hooked Up With Each Other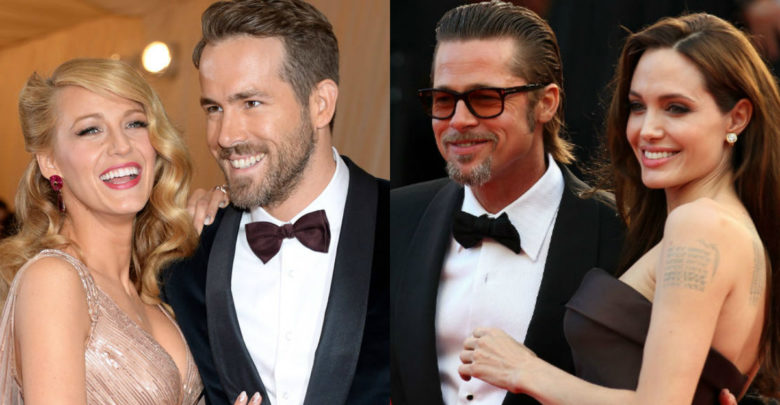 Ever thought of what celebrities are scared about to maintain a private life? Well, it is paparazzi. You don't know that someone is sneaking through the bushes just capture some private moments. Does it sound like a wildlife photography? Jokes apart, being a celebrity is not a piece of cake. With more fame and popularity comes more trouble and privacy problems. So today we bring you a list of ten celebrities who secretly hooked up with each other. They are Pro!
Blake Lively and Ryan Reynolds
Blake Lively and Ryan Reynolds got married in a secret wedding ceremony in the town of Charleston, S.C. at Boone Hall Plantation on Sept. 9 in 2012.
Ryan Reynolds described their journey from friends to being a couple. Here's what he said:
"About a year after Green Lantern had come and gone and we were both single we went on a double date – [Blake] was on a date with another guy and I was on a date with another girl – and it was like the most awkward date for the respective parties because we were just like fireworks coming across … We were buddies for a long time, which I think is the best way to have a relationship, to start as friends."
Beyonce and Jay-Z
Initially, Beyonce did not confirm her wedding with rapper Jay-Z, until they tied a knot with each other. Even media reports could not do what a $5 million 18-carat ring did and proved that something happened with them.
Beyonce at her presence in Oprah show said this about her relationship with JayZ –  "We were friends first for a year and a half before we went on any dates. We were on the phone for a year and a half, and that foundation is so important for a relationship. Just to have someone who you just like is so important, and someone who is honest."
Angelina Jolie and Brad Pitt
Angelina and Brad Pitt are no more with each other. And there is so much going on after the divorce as well. But when they were together, they were among the world's most powerful couples not just in entertainment but in any industry.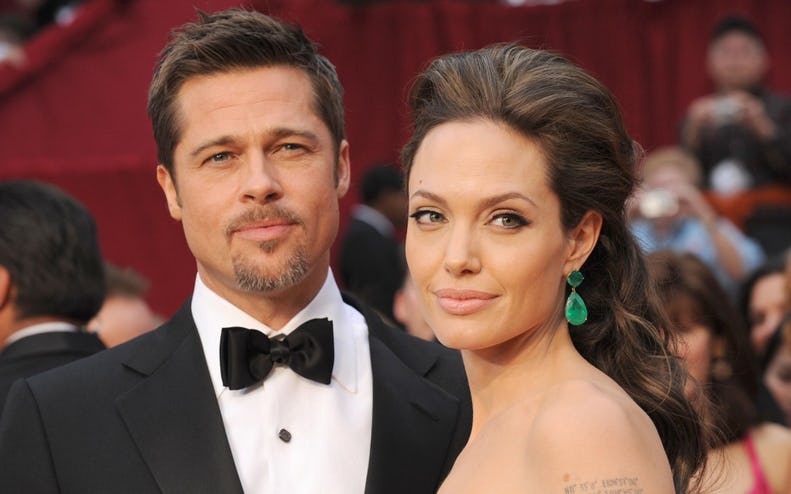 They had so many kids (Biological + Adopted) that you will lose count….just kidding. But they parted ways amicably and have an enormous amount of respect for each other. Both Angie and Pitt are excellent actors and activists who have contributed so much in the field of entertainment and supporting noble causes.
Penelope Cruz and Javier Bardem
Penelope Cruz always wanted to keep her marriage private with Javier Bardem. Only family members were allowed to attend the wedding. They were dating for years and worked with each other in a number of films. The growing intimacy and chemistry materialized into marriage and there is'nt any major controversy that we have heard of which is the case with celebrity marriages.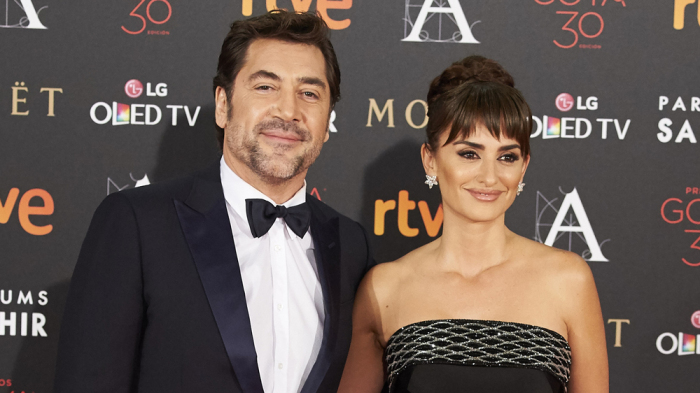 Javier was asked about how it all happened and he said that there were doubts in his mind. He said: "Oh, boy. She has that feistiness. There are those scenes where we are arguing, she's throwing plates and so on. 'I had to wonder, "Do I really want this?" She has what I call the loving blood. Passion for everything."
Mila Kunis and Ashton Kutcher
Mila Kunis and Aston Kutcher became friends on the set of 'That '70s Show' and nobody could imagine that they would be getting married, but secretly.
Ashton and Mila have become one of the hottest couples in Hollywood. But it was never serious from the start, in fact it was like a casual sexual fling but then it got serious. Mila said "I don't know if I should tell this story, I could get in trouble for it. We were in similar movies and we should have paid attention to them because this doesn't work in real life. We clearly didn't pay attention and we shook hands on it and said we would just have fun. We literally lived out our movies".
Jennifer Aniston and Justin Theroux
After parting away from Mr. Smith, Brad Pitt, Jennifer Aniston has always been under the radar. The 'Friends' actress opened up about her wedding in 2015. She wanted to keep it private.
Aniston has come a long way from her separation with Brad Pitt after they called it off, she found Justin and we thought finally Jennifer will find the happiness she deserves, but unfortunately, she is now struggling to cope with marriage and there are already rumors circulating regarding their possible split. An Insider said
"They chose to go with friends during this particularly difficult time during their marriage. A week alone would've been too strained. Had they been alone, the insider suspects, they would've been dealing with some uncomfortable conversations. They felt it would be easier and more relaxed to have some friends come along. The truth is that the marriage has been crumbling".
Cameron Diaz and Benji Madden
Cameroon Diaz kept her wedding secret inside her living room. Hooking up for the first time and getting married was quick.
They are totally different in every sense of the word but still, they are in love. Someone rightly said opposites do attract. They are now planning to adopt a baby which is a huge decision. We wish them all the very best. An Insider said "They want to adopt from within the US and are counting the days. Cameron is very hopeful. Though they are so fulfilled in every way, they feel this would complete their family".
Leighton Meester and Adam Brody
After getting married to Adam Brody, Leighton Meester was never a center of discussion. Moreover, it was so secret that they didn't confirm about their dating.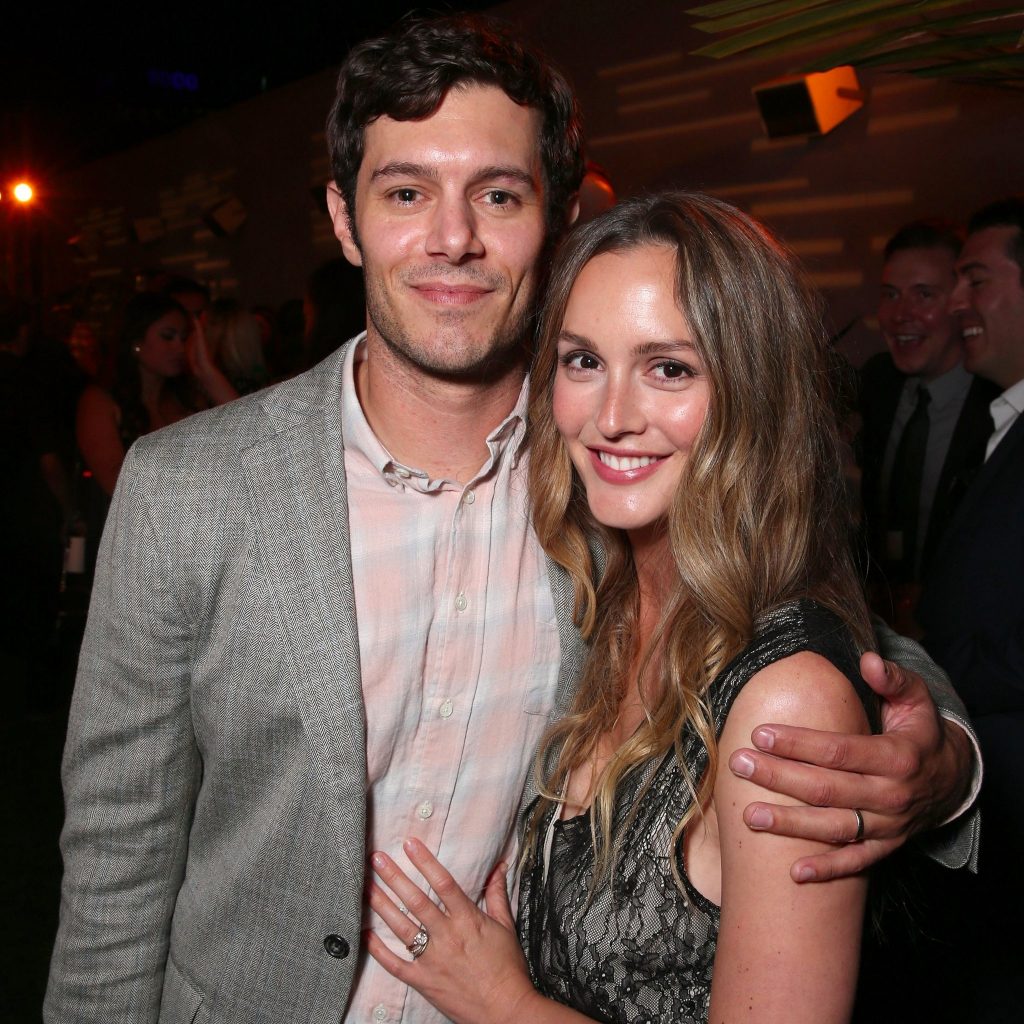 Meester and Brody are very reserved about sharing their personal lives which is so ironical considering the 'Gossip girls' background but they are as adorable as a couple can get. Their status as a couple is climbing social ladder but they insist that they are very grounded people and they celebrate small pleasures of life like 'Seth & Blair' day.
Kerry Washington and Nnamdi Asomugha
Who would know that 'Scandal' star Kerry Washington would be dating NFL player Nnamdi Asomugha? Well, they should have written a book on dating and marriage. It was perfect.
Kerry is pretty iffy about sharing her personal life which is so unlike her character in hit TV series 'Scandal'. She once said: "If I don't talk about my personal life, it means I don't talk about my personal life. That means not only did I not tell you when I was getting married, it also means if somebody has rumors about what's going on in my marriage, I don't refute them, because I don't talk about my personal life". C'mon Kerry…be a sport.
Alexis Bledel and Vincent Kartheiser
Alexis Bledel and Vincent Kartheiser married secretly and nobody when and where did it happen. Maybe above the clouds?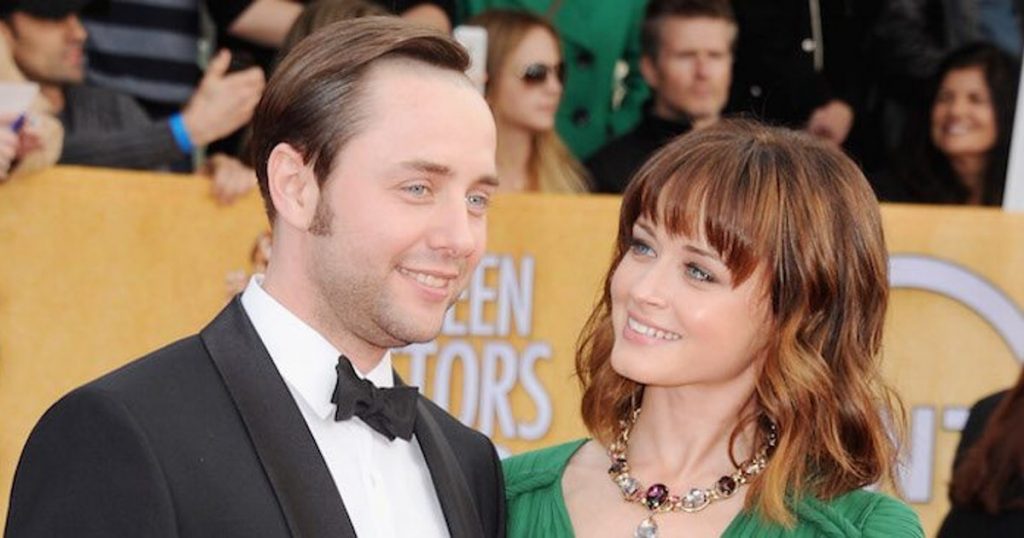 Just like their secret affair and secret marriage subsequently, they also had a secret baby boy and as usual the couple kept the pregnancy tightly under wraps and announced it at the appropriate time.  We wish them all the best.
Don't Miss: Most Insane Sex Confessions of Famous Celebs