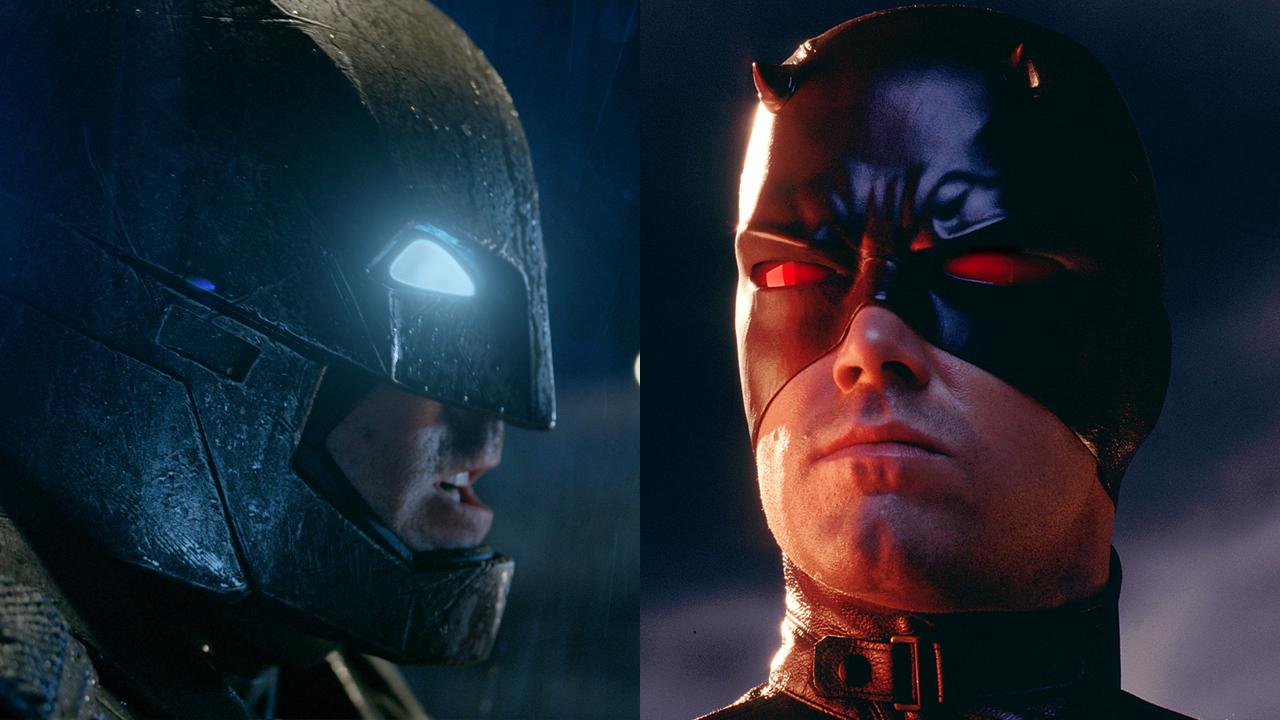 Superhero films are the most profitable genre these days at the box-office. Everyone wants to be a part of a Marvel or DC movie, and why not, it is full of craziness, superpowers, cosmic adventures, flying and kicking some butt. Both Marvel and DC studios have launched up numerous of talents, who was rising star or even the established ones. Here we bring you ten famous actors who have been a part of both Marvel and DC films.
1) Ben Affleck

Ben Affleck got a chance to play the lead role in Daredevil, but unfortunately, it didn't do well at the box-office. After few years, he again got a chance at a comic book redemption, to play a role of Bruce Wayne in the Batman vs Superman. His casting in this movie got a lot of criticism but his performance got a lot of accolades.
2) Ryan Reynolds
Ryan Reynolds journey with Marvel started with his role in adaptation Blade: Trinity and X-Men Origins: Wolverine. Both of his roles were not able to charm his fans. Then he jumped to the DC side, but it proved more disastrous for him. Green Lantern was one of the most disasters at the box-office as well as on his career. However, he carved out a spot for himself in the Pantheon of great superhero performances. His standalone Deadpool received a huge applause.
3) Tim Robbins
Tim Robbins has been a part of super flops superhero movies for both Marvel and DC. In 1986, he was part of the Howard the Duck movie, which only managed to earn $37 million worldwide. After 25 years, again he was part of the super flop movie, Green Lantern.
4) J.K. Simmons
J.K. Simmons has been one of the perfect castings as Daily Bugle boss J.Jonah Jameson in the original Spider-Man trilogy. After Simmons's time was done with Marvel, he shifted to DC.
5) Zoe Saldana
Zoe Saldana is popularly known for her role as Gamora in 'Guardians pf the Galaxy' franchise and she is one of the valuable members of the group. But most you have no idea that she appeared in a DC Comics movie, The Losers, alongside Chris Evans.
6) Chris Evans
Chris Evans is famously known for his appearance as Steve Rogers(Captain America) in Captain America: The First Avengers. Those who are the core fans, they know that he appeared in a Vertigo DC Comics movie, The Losers as Jensen.
7) Michael Fassbender
Michael Fassbender is known for his appearance as a supervillain, Magneto, in X-Men trilogy. But most of you might have forgotten him for his appearance in 2010 DC movie Jonah Hex, where he played a villain called Burke.
8) Adewale Akinnuoye-Agbaje
Adewale Akinnuoye-Agbaje may seem to be a tongue twister, but he is popularly known for his role of Killer Crock in DC movie, Suicide Squad(2016). But talking about his MCU appearance, it is a bit disappointing. In Thor: The Dark World, he played Kurse, the henchman of Malekith.
9) Natalie Portman
The Oscar-winner, Natalie Portman, appeared as Evey in Vertigo DC Comics, V for Vendetta. Talking about her MCU flick, she appeared in 2011's Thor as Jane Foster.
10) Laurence Fishburne
Laurence Fishburne appeared as Perry White in DC movies, Man of Steel and Batman V Superman. On the other side, he voiced the character Silver Surfer in Fantastic Four: Rise of the Silver Surfer.
Don't Miss: 12 Actresses You Won't Believe Performed Really Hot Scenes In Movies