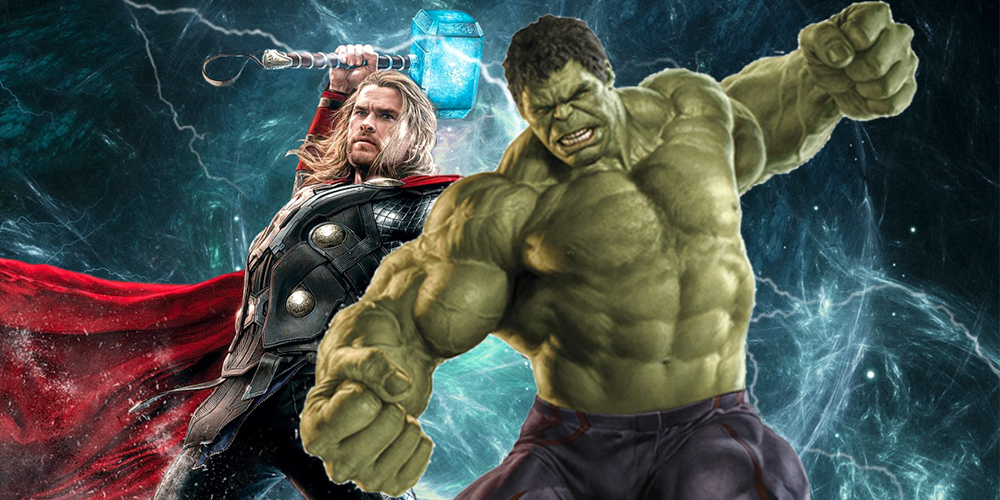 From the moment that it was officially announced that Mark Ruffalo aka The Hulk would be joining Thor and company in Thor Ragnarok, fans speculated if the duo would get into a tussle of epic proportions. Fans of The Avengers will know how each member tends to go for the violent fight than having a discussion to solve their problems. And The Hulk has not been the most logical of heroes when he gets angry. "Hulk Smash" as he would say.
As the film shooting progressed, we learned more about elements of the film that was to be expected. One of the most exciting news was the inclusion of the much-loved Planet Hulk comic book which saw the Hulk battle various aliens on a planet full of gladiators. Actor Jeff Goldblum was cast as The Grandmaster, one of the ancient beings who loved to seen a fight of any kind(sometimes even inciting fights be becoming involved). The studio confirmed that an EPIC fight was to be expected between Hulk and Thor.
Chris Hemsworth, the actor who plays Marvel's Thor teased fans about his upcoming fight by posting a new video on his Instagram in which he is punching a boxing bag. He captioned the video "getting ready to fight The Hulk." The Asgardian God may not need much training as he is a well known and glorified warrior, but comic book fights between him and The Hulk have proved time and time again that Hulk is an opponent not to be undermined.
Thor Ragnarok has been hyped to be different from its prior films. Director Taika Waititi has promised fans that the upcoming will be full of adventure and laughter. The film will also see the team up of Thor, Hulk and Doctor Strange, the latest Marvel hero to join Marvel Cinematic Universe.