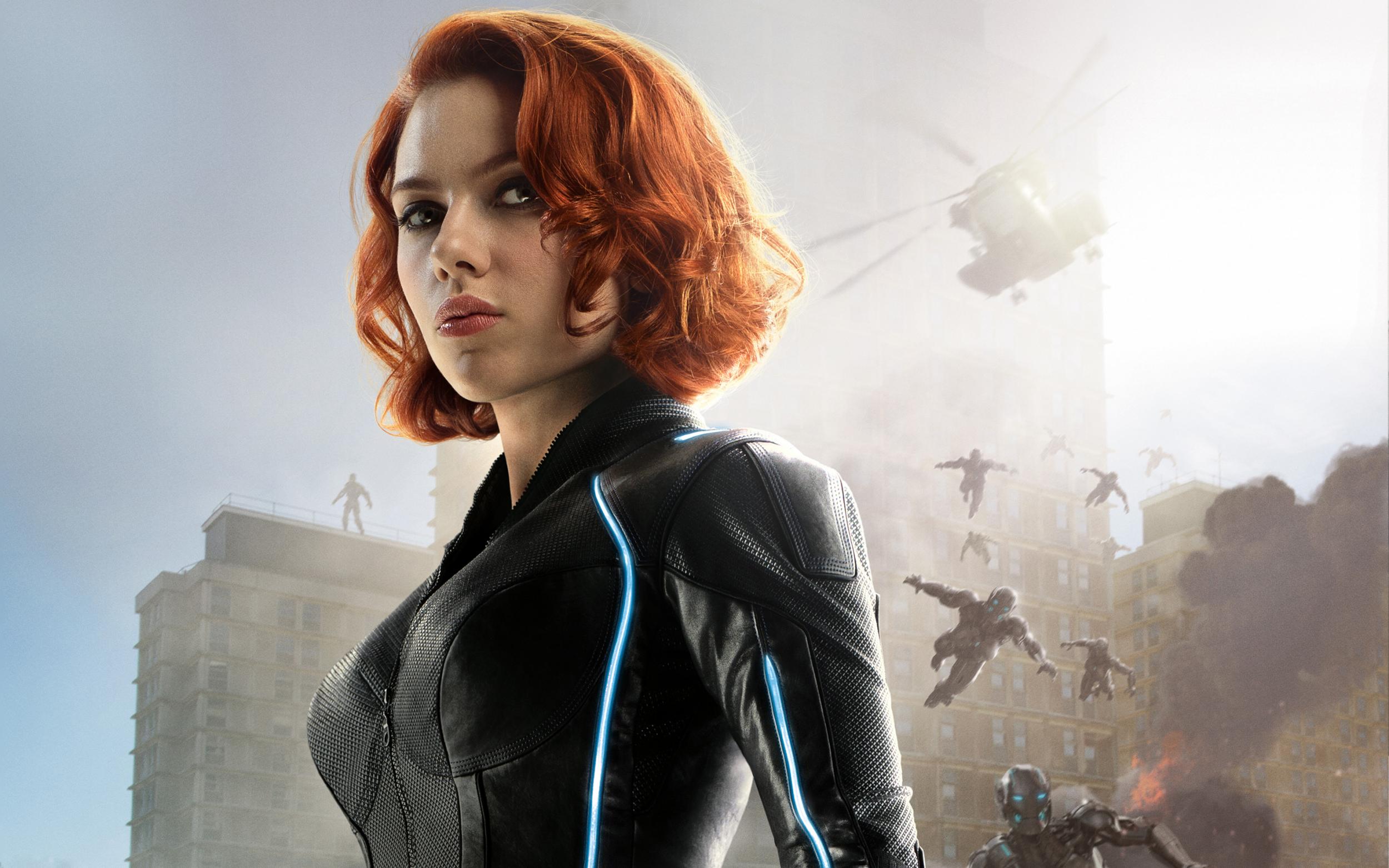 Apart from Iron Man, Black Widow has been part of Marvel cinematic universe since Phase 1. And while Iron Man has made over a dozen films, with three of his own to boot, Marvel has not been too giving to Natasha Romanoff. Fans have petitioned for a Black Widow solo movie since her introduction, but it seemed to fall on deaf years.Marvel studios have always been ambitious with their projects, laying out their plans three years in advanced. Since Phase 3 has nearly come to an end, will the hero finally get her much deserved a movie?
Scarlett Johansson, the actress who plays the underused Black Widow was recently on the cover of Total Film Magazine in lieu of her promotions for her much awaited new film Ghost In A Shell which is based off the popular anime of the same name. The interviewer asked the actress if there was any hope for a Black Widow solo movie, which Johansson replied with much hesitation:
" I've talked to Kevin Feige about it. We're creatively really compatible. I think we both agree that the character is right for a standalone, it's just a case of timing at this point for both Marvel and myself. Marvel has a really huge roster. They're looking four years ahead. I also have a lot of things that I want to do. If I did it, I would dedicate myself completely to making it amazing. It would have to be the best version that movie could possibly be. Otherwise, I would never do it."
Johansson can only surmise the possibility of the film happening, and rightly so. Given that Marvel has not really given much attention to the scene-stealing hero. Marvel Studio President Kevin Feige has also talked about a Black widow film being in the works for the next phase, or so we assume. Feige had said:
"I would say certainly the one creatively and emotionally that we are most committing to doing is Black Widow. […] She's an amazing character. We think Scarlett Johansson's portrayal of her is amazing. She's a lead Avenger and has amazing stories in her own right to tell that we think would be fun to turn into a standalone franchise."
Stay tuned for more updates!