News
Here's The Reason Why Ben Affleck is Angry With Batman Solo Movie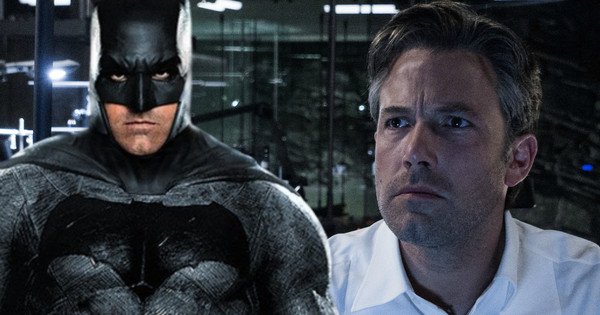 In the world of cinema, there are varying degrees of what makes a good film. Good script, good director, good actors, good crew-the combination that makes cinematic magic. Unfortunately, taking one's time to get an excellent product has long been taken over by the lure of commercialism. Superhero movies have been connected more with making money than making good movies, and that is why the genre has little to boast of when it comes to originality and quality.
2016 was a new age in comic book movies, as Deadpool created the impression that there was more to superhero movies than just saving the world and destroying buildings. The magnanimity of its success was positive enough that Logan could exist. And it may only be the beginning of a new trend. Ben Affleck has built a career on the quality of movies he's put out as a director and writer. So when he took on The Batman, it seemed like a great match up for DC Cinematic Universe and the actor/director.
However, the trend of getting things quickly has become a problem that Ben Affleck is facing over and over again. Unlike his other projects, fans and media took to viewing Affleck's action like a hawk and deterring a bit of the actor's enthusiasm.The fact that DCEU has not yet had a critically acclaimed film may also have amounted to the pressure as well as the rich canon that Batman has enjoyed in the past years.
Batfleck spoke about his frustrations in an interview with Jimmy Kimmel. Affleck said " no one was asking me questions because nobody gave a shit [about Live By Night] because there weren't any click-throughs. But it took me a year plus to get this movie ready to launch. Hopefully, it won't take me that long for 'Batman.'
One can only imagine the pressure that Affleck must be feeling with the world watching his every move. However, since he has been known to create interesting plotlines in his past film, Affleck may still be able to achieve some semblance of dignity for The Batman, because DCEU fans really need it. As dedicated as they are, Affleck should give them one film that they could all be proud of.