News
Watch Toby Maguire React to Andrew Garfield Reacting to Tom Holland in Spider-Man: Homecoming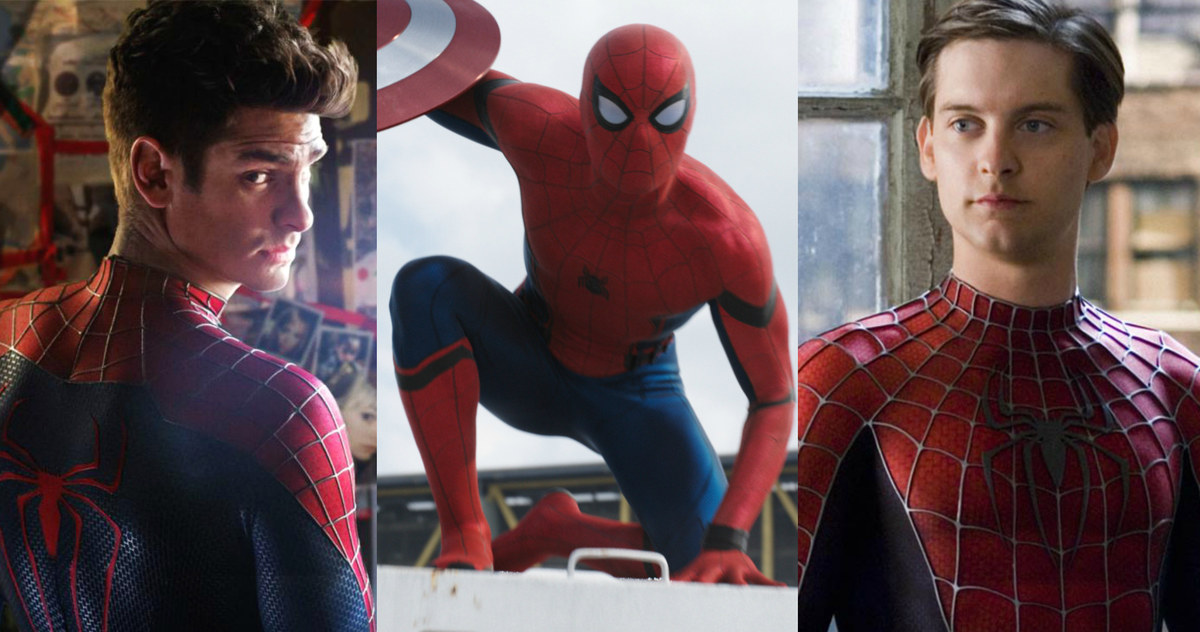 In the world of superheroes, characters do not age as fast as their readers but in films, they do even if they try to hide. So when movie studios decide to give certain characters an update, they make a point to change the actors. Spider-Man has seen three actors play the hero in films a span of a decade. Toby Maguire famously put on the Spider suit in 2002, while Andrew Garfield took over in 2012. With Marvel's new reintroduction, audiences met Tom Holland in Captain America: Civil War and again in Homecoming. But how do Maguire and Andrew feel about the change?
A video was created by Youtube user DrMachakil, who seems to be a big Spider-Man fan. The user cut together footage from 2011's The Details (starring Maguire), 2014's The Amazing Spider-Man and some shots from Sam Raimi's Spider-Man 3 to bring together a hilarious video of the two actors reacting to the current Spider-Man trailer starring Tom Holland.
Toby Maguire is shown as being a reassuring figure while Garfield can't seem to keep it together while watching the trailer. Is he still heart-broken about the sudden cancellation of The Amazing Spider-Man series?It looks to be that way.Maguire seems to have moved on from the character(or that's how the trailer depicts it). The video, which is all in good, seems to poke fun at the revolving door of actors.
In reality, Andrew Garfield is actually very positive about the new Spiderman. Even commenting with enthusiasm about the upcoming movie's trailer in an ETonline interview:
"I watched it and it's great! I think it looks great. I'm really excited to see it, I can't wait. I'm a big fan of Tom [Holland] and that character, so I'm just really excited to see it."
Spider-Man: Homecoming sees the hero make a return to Marvel and is expected to be the most genuine amongst the three series. Marvel Cinematic Universe has not failed so far in casting their superheroes and Spiderman seems to be a continuation of that tradition.