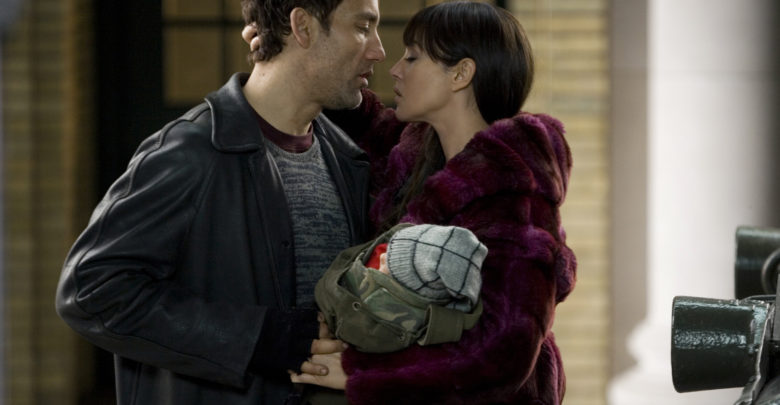 The Italian actress, Monica Bellucci, is one of the hottest actresses in the world who started her career through Italian films and transcended her borders to work for several popular projects like The Matrix Reloaded, The Matrix Revolutions, and others. Her net worth is $47 million USD and She's the one who also appeared as the bond girl in 2015's Spectre. And age is just a number for her and seems meaningless. So, let's pull the curtain. Check out the five hottest Monica Bellucci movies that will leave you dazzled.
1. The Manual Of Love 3
This third outing of the Italian trilogy, Monica Bellucci appears as a stripper called Viola, who appears as the love interest of an American professor Robert De Niro. It is hard to take your eyes off of her irresistible and seductive personality.
2. How Much Do You Love Me
This Bertrand Blier director follows two men who can't stop and fall for Bellucci's character Daniela, who is a seductive Italian slut. She permissively allows them to race through their desires.
3. Malena
This Giuseppe Tornatore directorial shows a jaw-dropping character played by Bellucci. The storyline follows a schoolboy who fantasizes her character Malèna Scordia. The story touches the barbarous aspects her being living alone and being misused by the sex-hungry bastards of the society. The movie features several sexual and nude scenes. And you can't take your eyes off of her.
4. Shoot Em Up
This 2007's action film is based on a drifter who saves a newborn from the clutches of an assassin and his group of thugs. And Bellucci again steals the show. She appears as a prostitute named Donna. Throughout the story, she was unbelievably hot and sexy.
5. The Matrix Reloaded
No matter how many stars critics had given the movie, Bellucci stunned the moviegoers as she played the evil Merovingian's wife, Persephone, and looked hot in her red tight costume. So she did not miss any chance to flaunt her curves.
Bram Stoker's Dracula
The film got its casting wrong with Keanu Reeves playing Count Dracula, but more than made up for its sins with a young and ravishing Monica Bellucci who just blew everyone away!
Asterix & Obelix: Mission Cleopatra
Not a great film by all standards, however, it was a great attempt to improve the historical figure Cleopatra's story and Monica were ever so beautiful and gorgeous in the portrayal!