News
4 Reasons Why You Should Be Excited For Gotham City Sirens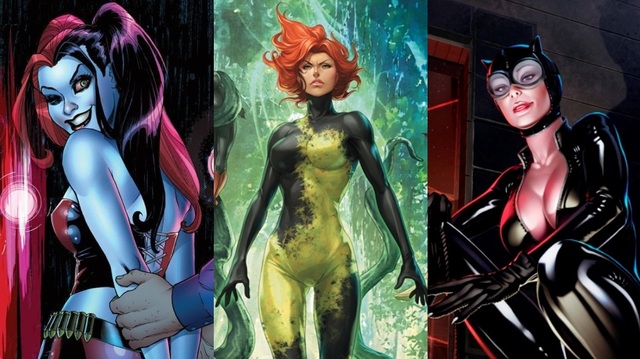 Harley Quinn is all set to make her solo venture into films. Of course, she has a little help from Catwoman and Poison Ivy in Gotham City Sirens. Here are four reasons why you should be excited about the upcoming film:
Harley Quinn Is Finally Seen as The Villain That She Is:
In the comics, Harley Quinn has been depicted as being as psychotic as her creator The Joker. Suicide Squad did not have a chance to fully explore the trouble Quinn could cause as the story was about Task Force-X. Gotham City Sirens could be the first film to depict the character as close to its source material.
Gotham City Sirens Could Help Set Up The Batman:
In the comics, Gotham City Sirens consisted of Batman's three biggest female supervillains-Catwoman, Harley Quinn, and Poison Ivy. The trio has storyline that is all connected to Batman's, whether it is Catwoman and her ulterior motives, or why Harley Quinn and Poison Ivy want to capture her due to her connections to Batman. The upcoming film is also slated for a release date that is earlier to The Batman. So the film would no doubt have some Batman connections.
The Development of Harley Quinn and Poison Ivy's Relationship:
Although Harley Quinn has an infamous relationship with Batman's arch enemy The Joker which many have deemed unhealthy and abusive. She also has another famous romantic relationship in the comics. Quinn develops a close bond with fellow villain Poison Ivy that develops out of Quinn's disappointment with Mr.J. Unlike her previous relationship, Poison Ivy is a reassuring figure for Harley. Seeing a relationship develop between the two on screen could break new grounds in terms of superhero movies.
The Appearance Of Jared Leto's The Joker:  
Speaking of Mr.J, it's more than likely that Gotham City Sirens will explore more of Harley Quinn's relationship with her creator and lover The Joker. Suicide Squad had teased fans enough to garner curiosity about their relationship. The Joker was depicted as trying to get a hold of Harley throughout the whole movie, so it would be interesting if the upcoming movie dug a little deeper to their relationship and its deterioration. Sirens introduced a new Harley who was more independent, so there are many routes that could have led to her situation.