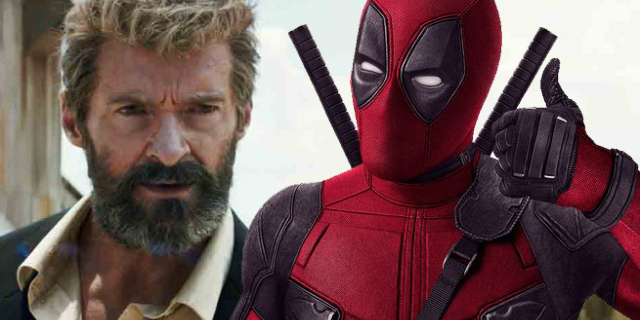 Yesterday, there were reports of the Merc with a Mouth being featured in the latest Wolverine movie. The news caused a big uproar as fans could not believe the surprise move the hero was making. It was obviously one team-up that fans could not get enough of.Even star Ryan Reynold's had spoken in a recent interview about wanting a team up. But sadly, the news turned out to be a speculation that was quickly shot down by Reynolds, Hugh Jackman, and Logan director James Mangold.
Ryan Reynolds Is Still Hoping

The aftermath of such an epic rumor sent a lot of fans searching for answers. One fan reached out to Deadpool's Reynolds for answers and the actor gave him one that is still riddled with possibilities. Reynolds was asked if Deadpool was really making the cameo, to which the actor tweeted, "  No. I want a Deadpool/Wolvie film. But Logan is its own unique & perfect thing. The Big Red Shit-Talker wouldn't mix with the tone."
Reynolds had jokingly stated in an interview that the internet should rally up to Hugh Jackman for a potential team up in one more movie. But it seems like he also sees that Logan is not the film for that.
Why You Should Be Glad it Didn't Happen
Deadpool fans will know that Wade Wilson will not shut up for no one. His sarcasm and humor make up for a good part of what makes him a unique character in the superhero world. If you look back at his debut, Deadpool used a lot of satire to showcase the absurdity of many superhero tropes in films.
Logan has a more serious tone to the movie that may not mesh well with the Merc in this instance. Logically speaking, either Deadpool time travels to 2024 with the help of Cable or vice versa, it's not possible to hope for the one on one between the two heroes. Deadpool's psychopathic little humor may not fare well with Wolverine's supposed depression in the film as well. Both films do have an R-rating, but that's pretty much where the similarities may end.
Team-Up In Future Films?
Early reviews of Logan have stated the breakout star being Laura Kinney aka X-23. Deadpool 2 will finally feature Cable in the film and rumors are that X-Force will be making their debut in Deadpool 3. Hugh Jackman may have left the Wolverine title, but X-23 will surely be the heir to that name (just like the comics)