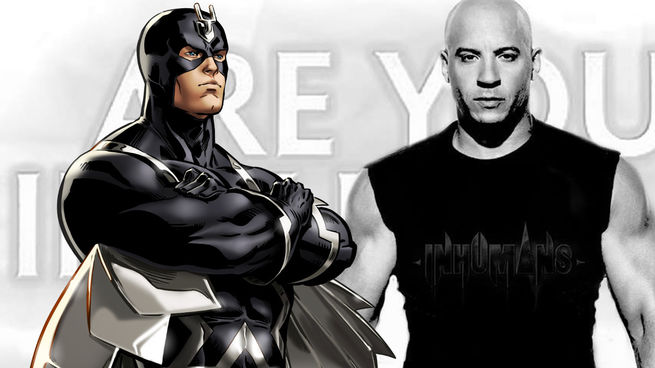 Vin Diesel has proved himself to be one heck of an action star. The actor has made a name playing fearless men of action whether it is in the Fast and Furious movies or XXX movies. And now, it seems like Diesel is giving his focus on Hollywood's biggest studio for action-Marvel Cinematic Universe.
  Diesel has already been involved with one Marvel project "Guardians Of The Galaxy" in which he is the voice over actor for the character of Groot. It seems like that will not be the end of his relationship with MCU. The actor has teased fans over the past year, giving hints that he may be involved in the upcoming The Inhumans project. He had said on his Facebook page "I get the strange feeling that Marvel thinks I'm Inhuman…" and also posted pictures giving the strong assumption that he was indeed part of the project.
In a recent interview with io9, Diesel continued with the speculation, even giving hints that he might be playing Black Bolt, the leader of The Inhumans:
"I can totally be something [else] with Marvel. I think playing [Groot] only makes Marvel that much more excited and me having my experience with Marvel, seeing how great they were, makes me more excited…We've heard a lot of talk about Marvel wanting to have me play a character that doesn't have my voice. So my voice is used for Groot and my presence is used for the other character."
Black Bolt has a voice that unleashes immense destructive power when he speaks, making him a mostly silent leader of the pseudo-mutants. Diesel made these statements before Marvel's announcement that the project had been transformed into a television show. Diesel has not commented yet about his further involvement, but hopefully, the actor is still attached as he would be the perfect choice of Black Bolt.