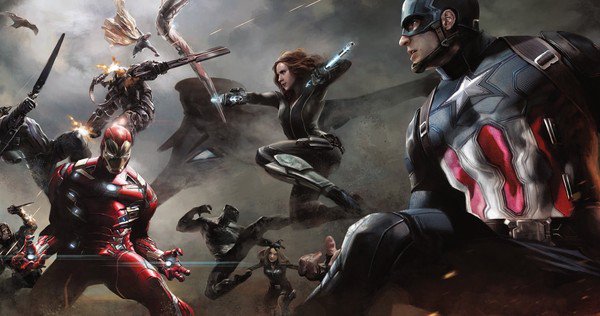 Marvel Cinematic Universe entered its third Phase this year with Captain America: Civil War this year, it crossed a new threshold for possibilities within the Marvel world. Phase 3 was the new realm in which the world of mysticism and magic was explored with Doctor Strange, breaking new grounds with a female led superhero in Captain Marvel and making history by bringing together the largest group of superheroes to grace the screen with Avengers: Infinity War.
Infinity War which will be based on the Infinity Gauntlet comics, has been a much talked about subject since it was first announced. The potentials for the movie seemed boundless. The directors of the movie The Russo Brothers [who have also directed Civil War] have promised that the supporting Avengers will finally get a moment to shine and it seems like Hawkeye will be the first in line for this, but not in the way you would expect.
Actor Jeremy Renner  sat down for an interview with Hey U Guys in promotion of his new movie arrival. The actor discussed his enthusiasm for the upcoming film:
"I know the talks are what it's about sounded fantastic. The Russo brothers have got some really great ideas and they're following certain parts of Infinity War. And there's some really exciting stuff for a lot of the characters, especially with… what they're thinking about doing with Hawkeye especially I'm pretty excited about."
The actor also talked about a potential death that might happen in the movie. Infinity Gauntlet has been known to contain a high death count of superheroes. Renner did not reveal any other Avenger's death but he did acknowledge the chance that his character might be the first one to kick the bucket:
"I don't know anything … I know [Infinity War and Avengers 4] are happening. But I don't know outside of my involvement or anything else. I can't tell you! What if I'm dead in the first one? I don't know. I might already be dead."
Its hard to tell if Renner is giving up an important plot point or if he is just messing around with the interviewer. Renner has commented in the past of his interest in a TV show for Hawkeye, so maybe this could also be his way of setting up for a potential TV Hawkeye series. Or maybe its just our hope for it.