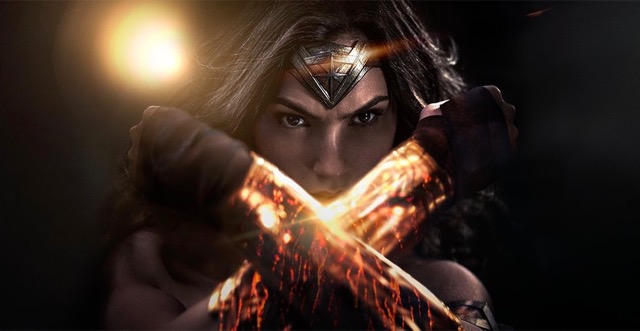 Out of all the Justice League members, there is none more deserving than Wonder Woman to finally be brought to screen. The Amazonian warrior has been one of DC's oldest characters and it's most successful. The character celebrated its 75th anniversary and Justice League director Zack Snyder celebrated the occasion by posting a picture on his Facebook page.
The image that the director posted was a brand new image of Gal Gadot as Wonder Woman in what looks to be her Amazonian battle armor. The hero is surrounded by fire, which entails that she must be in a battle of some sort (full armor and all). Wonder Woman's enemies would no doubt worse for wear than she as the superhero possesses super strength and an Amazonian warrior mentality. Snyder captioned the picture "#JusticeLeague #WonderWoman75″.
Justice League is one of the most anticipated films of the DCEU. The film finished shooting just a few weeks ago, but Snyder has already given fans a taste of what the movie will be about by posting a behind the scenes video and numerous photos from the set. Snyder's past films with DC, Man Of Steel and Batman Vs Superman had faced much criticism, so Justice League has been expected to be Snyder's attempt to break his previous movie making patterns, even making much lighter in tone. Snyder's movies had been criticized for being too serious in tone and contained too many slow motion montages- a style Snyder is famous for.
Wonder Woman will make DCEU history when she becomes the first female superhero to have her solo movie. The upcoming movie will be DCEU's attempt at being more female focused, with acclaimed director Patty Jenkins helming the project. After her introduction in Batman Vs Superman: Dawn Of Justice, she made a positive impression with movie fans. Audiences have to wait until 2017 for the upcoming movie to see its release.