News
This Unexpected John Cena Prank Will Make Your Day & Leave you Smiling
Everyone loves the WWE Superstar John Cena and his memes so now it's time to bring it to life. An audition for John Cena's biggest fans was held and the winners could become ambassadors for his new store. What they didn't know was that he was about to break through the wall behind them for an unforgettable surprise. The reactions are priceless. Here's the John Cena prank :
You never know when you never know where you won't see him coming. You will only feel the power of JOHN CENA!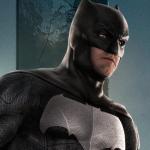 He's the General Manager and Sr. SEO Executive at QuirkyByte. A Tech and gadget enthusiast who loves experimenting with things and is always in a hunt for learning something new, something creative!