So, we have always seen Bollywood getting inspired from Hollywood movies and this is how it has been. But there is a twist. There have been chances where we, (Bollywood movies) have inspired the Hollywood filmmakers. Yes, that is so true. Take a look at these 4 Hollywood movies who have taken inspiration from the Bollywood movies.
 1) Delivery Man (2013)- Vicky Donor (2012)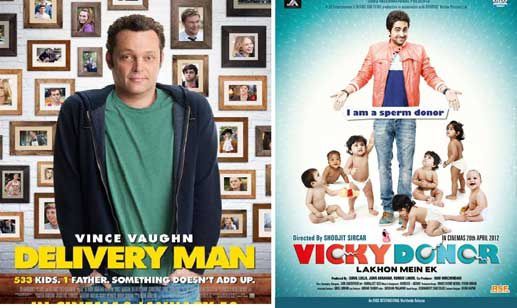 So, you remember, Shoojit Sircar's Vicky Donor? Of course, you do. It was about this chap who eventually started selling his sperms for money. He wasn't convinced for this job but eventually agreed. Now, let's talk about Vince Vaughn's Delivery Man. The movie got inspired from Vicky donor. The basic idea was the same and it was then reframed to form a new storyline. 
 2) A Common Man (2013) – A Wednesday (2008)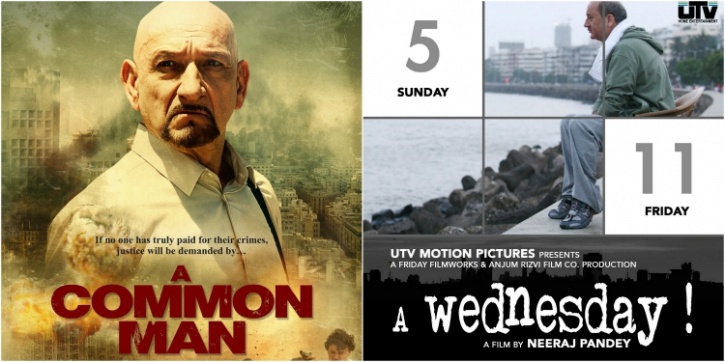 'A common man' was inspired from the movie, 'a Wednesday'. 'A common man' featured Oscar Award winner, Ben Kingsley, and Ben Cross. And yes this movie was a remake of Neeraj Pandey's A Wednesday! Even the movie, 'A Common Man', ended up winning awards for Best Picture, Best Director, and Best Actor.
 3) Leap Year (2010) – Jab We Met (2007)
'Leap Year' had Matthew Goode and Amy Adams in the lead roles. I can bet that all of you remember 'Geet' from Jab We Met. So, this movie was about a girl who goes out of the way to be with her boyfriend and eventually is disappointed to know that he couldn't take a stand for her. During this whole 'meeting' thing, she meets a guy who helps her in completing this long-awaited dream of running away with her boyfriend. She later realized that she loved that 'guy' and not her 'boyfriend'. Leap Year was on similar lines.
 4) Just Go With It (2011) – Maine Pyaar Kyun Kiya (2005)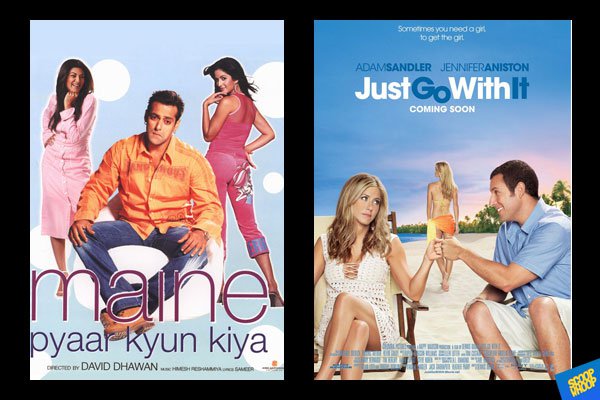 This romantic comedy was inspired from the Salman Khan starrer, 'Maine PyaarKyunKiya'. So, if we need to correlate, then, Jennifer Aniston played the role played by SushmitaSen& Adam Sandler had a role similar to Salman Khan.