These Bollywood celebs have inspired us. We love to copy their style and everything about them. Here is a list of 7 Bollywood celebs and their amazing Fashion Brands
1) Sonam Kapoor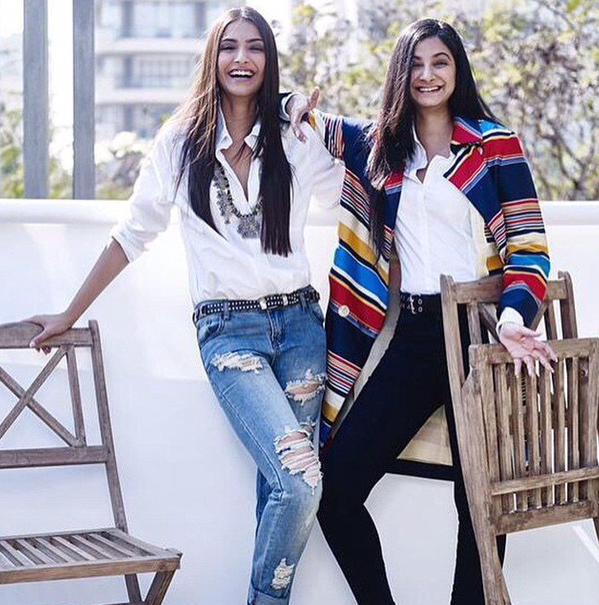 Everyone knows Sonam Kapoor's fashion sense. She is truly a style icon and is known Nationally as well Internationally. Sonam Kapoor's brand, "Rheson" has gained lot of attention. Rheson is the baby brand of both Sonam Kapoor and her sister Rhea Kapoor. The name actually includes both of their names and this meant for bringing out fashion for girls.
2) Salman Khan
This one is quite famous. Salman Khan'sBeing Human line sends all proceeds from the line to the underprivileged. T-shirts, bags, jeans and other products are available under the umbrella of Being Human.
3) Deepika Padukone
DeepikaPadukone is simply stunning. So, it is very obvious for her to launch a fashion brand of her own. She has her own fashion brand in collaboration with Van Heusen. This gorgeous lady definitely has a fashion sense and it's your turn to make it yours.
4) Hrithik Roshan
Hrithik Roshan's, HRX,  a sportswear brand was launched by Myntra. Hrithik has been targeting fitness and lifestyle clothing majorly for men. The designs are basic yet smart and if you are a gym lover then you gonna love this collection.
5) Shilpa Shetty
Shilpa Shetty has got the perfect body and she looks so elegant. She has launched her own fashion label for designer sarees. Her gorgeous sarees are specially designed for the festival season.
6) Karan Johar
This blockbuster movie maker has his own collection of designer wear, called Marquee. One can see different colors and textures. The collection includes feminine weaves for that elegant touch, wide-ranging multi-coloured prints for an instantaneous impact, with a dash of beads. So, if you are an arty lover, she has got all you need.
7) Shraddha Kapoor
She is one of the new ones to join the league of celebs-turned-designers. Shraddha Kapoor has launched her own line of clothing under the brand name of Imara. Her focus is on fantastic wear for women.