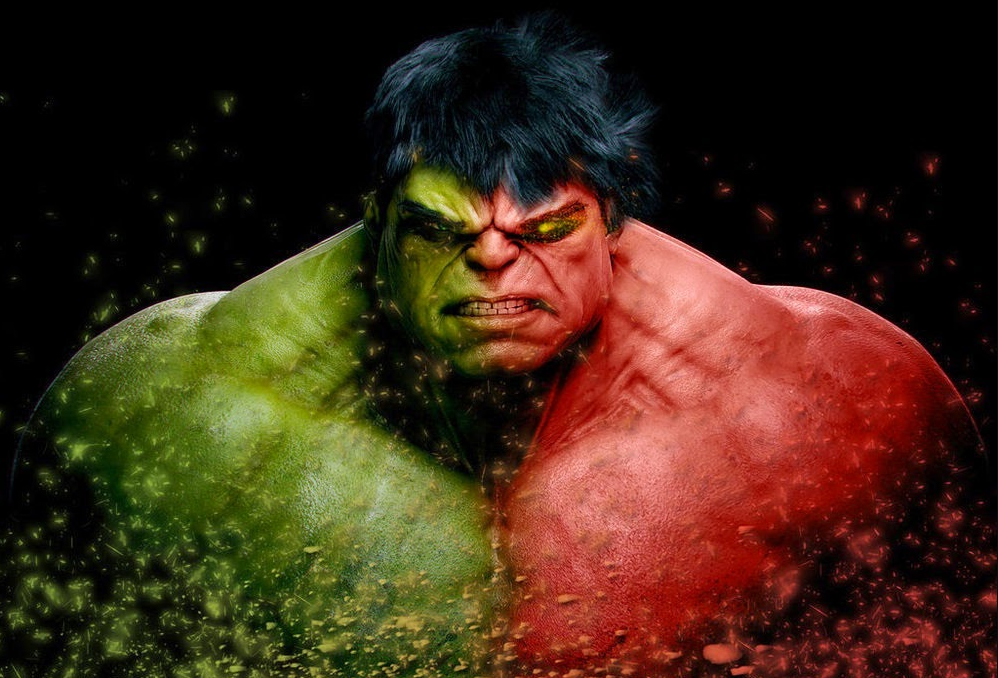 3) Wonder Woman and Ares
Wonder Woman and her frequent nemesis Ares have a very confusing family background. Since both are based on Greek mythology, there is a chance that they are either siblings or Ares is Diana's grandfather. In a 1992 issue of Wonder Woman, Diana's mother Hippolyta is revealed to be the daughter of Ares but in the New 52, Diana is revealed to be the daughter of Zeus and Hippolyta. Ares is also the child of Zeus, which makes them half-brother and sister.
4) Hulk and Red Hulk
Bruce Banner had the worst luck when he got married. His father-in-law Thaddeus E.Ross  immediately hated the poor Banner so much that he tried to break up the union, even killing some people on their wedding day. Ross' hatred for Banner made him turn into the Red Hulk.