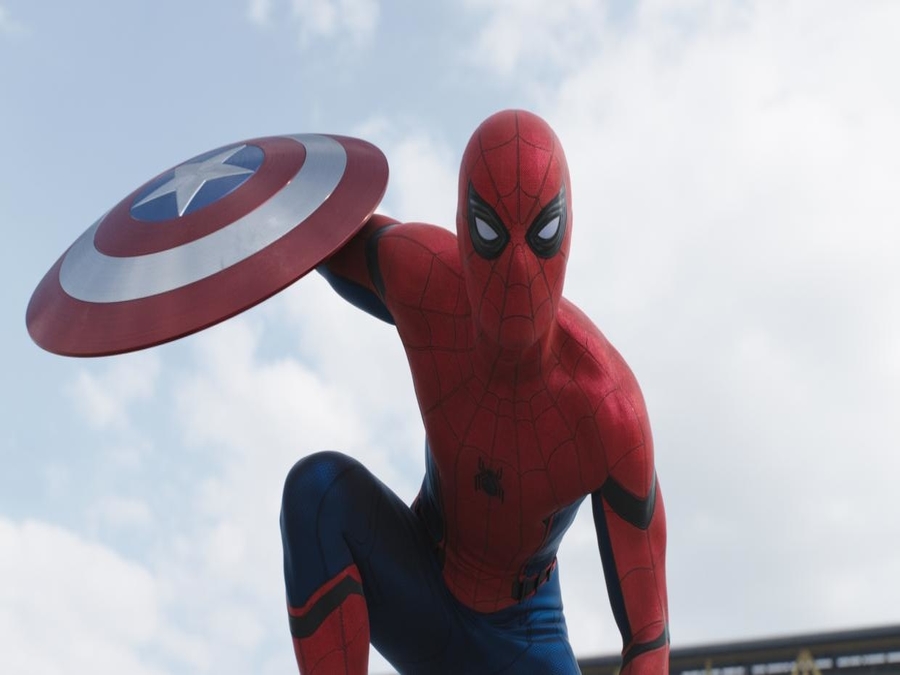 Spider-Man: Homecoming has added a plethora of people into its cast which includes everyone from Robert Doowney Jr. to Jon Favreau. Now it seems like a new cast member should be added to that famous list. After new photos from the set has found their way into the web, it seems like Bokeem Woodbine will be playing The Shocker.
The Shocker, a.k.a. Herman Schultz was created by Stan Lee and John Romita Sr. in 1967. He first appeared in The Amazing Spider-Man #46 in March 1967. The character was a high school dropout but also a brilliant engineer who is said to be the best safe-cracker in the world and a well-known as a master thief. In the comics, Shultz uses his brilliant talents to build a pair of gauntlets, activated with a pump-action thumb trigger, that can create seismic disruptions. As the vibrations can be very intense, he wears a heavily insulated costume — with yellow quilt patches — that absorbs the shock.
Although there is no official confirmation that it is Woodbine in costume in the pictures, the news has gotten fans more curious about the new upcoming movie. It was confirmed that Vulture will be the main villain for Homecoming, thanks to the concept art that was showcased at Comic-Con but there has been no confirmation of yet if Oscar winner Micheal Keaton will play the part. This will not be Keaton's first foray into superhero movies. Keaton had starred in the Tim Burton directed Batman Returns where he played the titular character of Bruce Wayne/Batman.
A supposed cast list of Homecoming was rumored to have leaked a few weeks back which seemingly confirmed an earlier rumor that actress Angourie Rice was playing Betty Brant and that Bokeem Woodbine is playing The Shocker.With the new pictures that have surfaced, it seems like the rumors were true,although what part The Shocker will have in the new film has not been revealed.