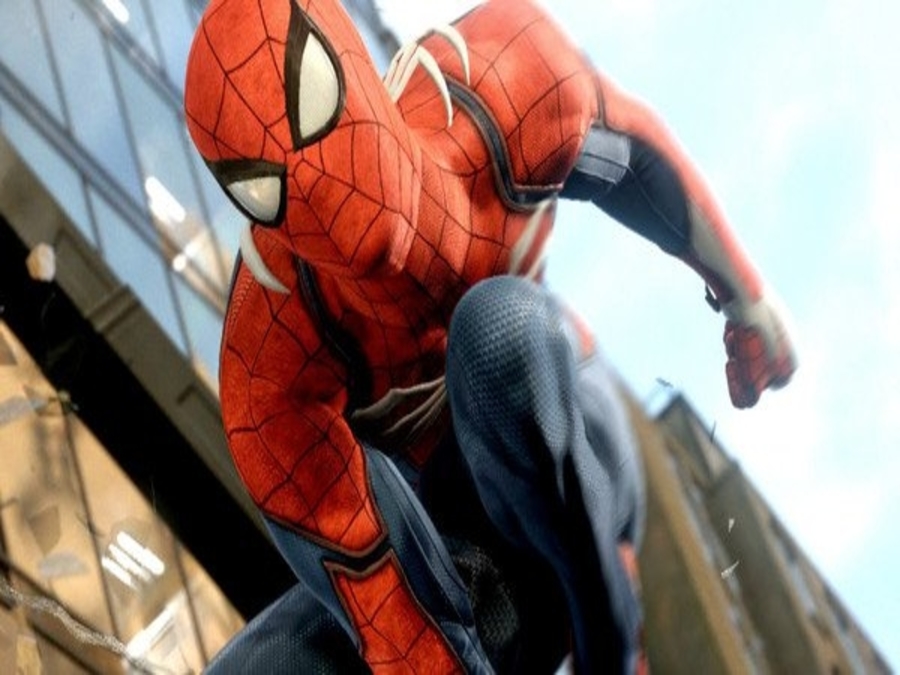 Spider-Man may be the only franchise to see a revival or a recycle thrice in the past two decades. Fans will always have their favorite movie interpretations whether it was the Tobey Maguire movies or the Andrew Garfield ones. There is still skepticism about the newest venture into the Spider-Man franchise from fans and movie goers alike, as the past movies have become so ingrained into the psyche about who to visualize as the web-slinging hero. But with the new Spider-Man: Homecoming is in its production phase, fans are both excited and curious to see what the new movie will look and feel like.
The new Spider-Man,Tom Holland gave fans a peek of filming by posting a picture on Instagram. Suited in the famous costume, Holland stands on top of  a precarious alleyway A/C unit. In the captions, he gives thanks to stuntman George J Cottle and his team for making him look "bad-ass"Cottle, a veteran stuntman has worked in previous superhero films such as Christopher Nolan's The Dark Knight and The Dark Knight Rises.
Holland is no weakling himself as he has a background in dance and gymnastic-two activities which require strenuous body workouts and risky movements.He was also a part of the stage version of Billy Elliot whose rigorous training helped him in his audition for Spider-Man:
"I basically did a somersault into frame and a somersault out of frame and I was like, 'They may never see this but if they do I need them to know that I've got some gymnastics abilities and stuff. And every tape I sent in I always did a little acrobatic demo to try and convince them to give me the role"
In an interview with EW,Civil War director Joe Russo also discussed how vital Holland's athleticism was for the role:
"As important as it is to capture the essence of the character on an emotional level, there's an incredible physicality to these characters. So to see a kid who is a gymnast, and you know you're going to be digitally mapping to his movements…to have somebody who can move that way, it's f—ing invaluable… That's why everybody goes, 'Well, yeah, we have to see that. If he can do that, that's a whole other asset that he's bringing, a whole other dimension that he's bringing to the part."
Movie lover who writes about movies.