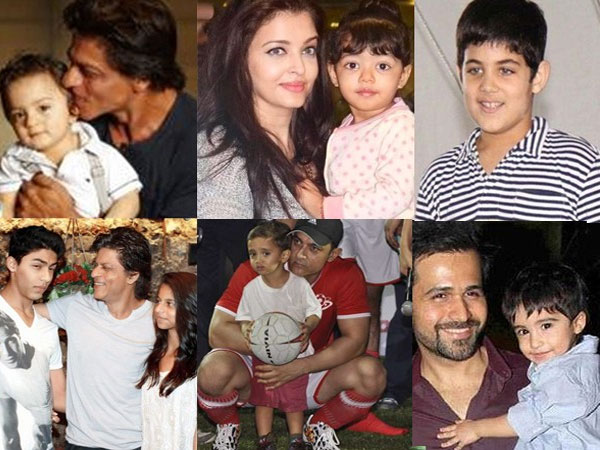 Do you think celebrity kids are born with a silver spoon? They might have access to so many things and so many things come easy to them, however, they have to face their part of difficulties as well. But just because they are celebrity kids, it doesn't guarantee them any success. They will only survive in the industry if they have the talent, and dedication to perform.
Here is a list of 5 successful Celebrity kids of Bollywood:
1)   Shahid Kapoor
Shahid Kapoor is the son of actor Pankaj Kapoor and NeelimaAzeem. Time and again, Shahid has proved that he is a brilliant performer. Initially, he was known for his dancing talent, but later on, he came out as a brilliant actor. He made his debut romantic comedy 'IshqVishq'. Girls are crazy about him and he broke many hearts when he got married to 'Meera'. Now he is blessed with a baby girl and he has named her 'Misha'.
2)    Varun Dhawan
VarunDhawan is the son of the super hit director, David Dhawan. He is a Business Management graduate from a Nottingham Trent University and then, later on, worked as an assistant director for a film. He entered Bollywood with a dream debut of Karan Johar's , 'Student of the Year'. The movie was a Blockbuster and since then Varun has a lot of fans.
3) Arjun Kapoor
Arjun Kapoor is the son of producer Boney Kapoor. His career in Bollywood started when he decided to work as an assistant director and associate producer. He made his debut in 2012 in Yashraj'sromantic drama Ishaqzaade. He has given many hit films and is appreciated for his acting skills by all.
4)  Hrithik Roshan
When RakeshRoshan's son, HrithikRoshan, entered Bollywood, he became the heartthrob. Girls went crazy after him. His looks, acting and dancing skills were highly appreciated. 'KahoNaaPyaarHai' was a Blockbuster. He has won manyFilmfare Awards.
5) Ranbir Kapoor
Ranbir Kapoor is the son of actors Rishi and Neetu Kapoor. His truly the heartthrob of the nation and girls love him like anything. He is the great-grandson of Prithviraj Kapoor. He started his career in Bollywood as an actor with the movie, 'Saawariya'. Though the movie didn't do well at the Box Office, but the audience appreciated hi acting and dancing skills. He has also received several awards, Filmfare Awards.