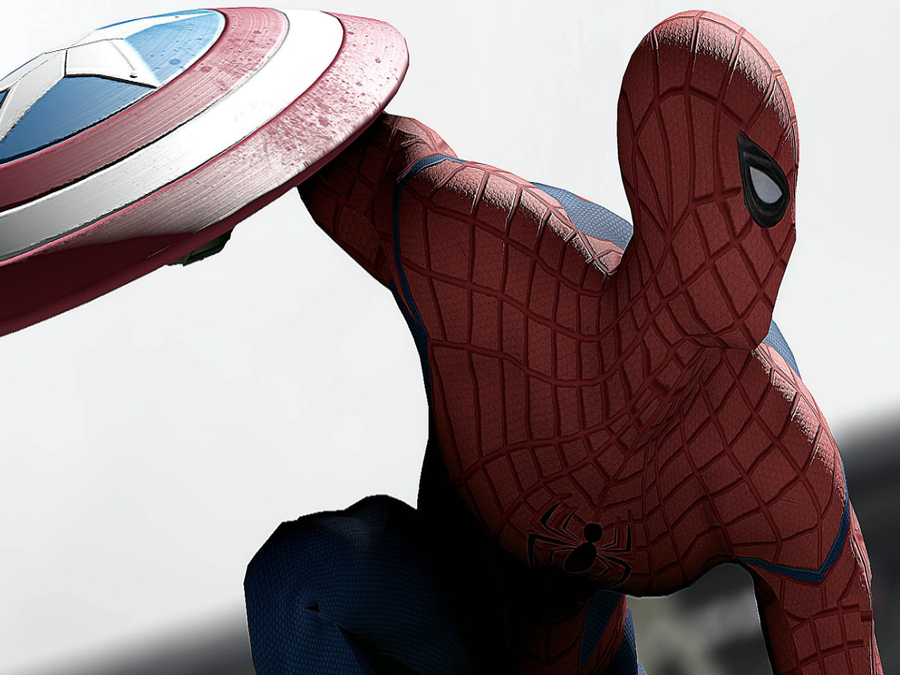 The new Spider-Man Tom Holland recently visited Children's Healthcare of Atlanta in his full Spider-Man suit, making many children's dream come true in the process. Seacrest Studios Atlanta covered the entire event and got to talk with the newest superhero as well. Holland spilled an interesting fact which might surprise a few fans.
Holland was asked how many Spidey suits he has to rotate during filming- films usually have extra identical costumes for damage purposes. To which Holland answered:
"I break them quite a lot because I have to do a lot of stunts – flips and stuff – so they rip… We have like 20 suits, I think, that we alternate, and this is actually what we would call a beauty suit, which means it is like picture ready, and then we have a stunt suit, which isn't as nice as this one."
You read it right. The new Spider-Man has over twenty suits!It seems surprising merely due to the fact that Holland is the person wearing the suit.Its more than likely that his stunt doubles would also need extra suits, so for Holland alone to just have such a high amount of extra suits seems like a mind-blowing aspect of the film's production.
Now this web slinger's suit differs from other Spider-Man's of the past. Spider-Man: Homecoming has been said to concentrate on the teenage life of Peter Parker than many of the other versions. And it would be unlikely for a fifteen year old Parker to come up with a really cool looking suit which both former Spider-Man movies had and was rather unbelievable, especially considering Parker only works as a photographer in a newspaper, which realistically would not pay enough to come up with a rubber suit that was custom made by most likely, Parker himself. That's why billionaire, genius, playboy, philanthropist Tony Stark a.k.a. Iron Man presenting Parker with a technologically advanced suit in Captain America: Civil War seems more believable to movie-goers and fans alike.
Spider-Man: Homecoming is set to release on July 7, 2017