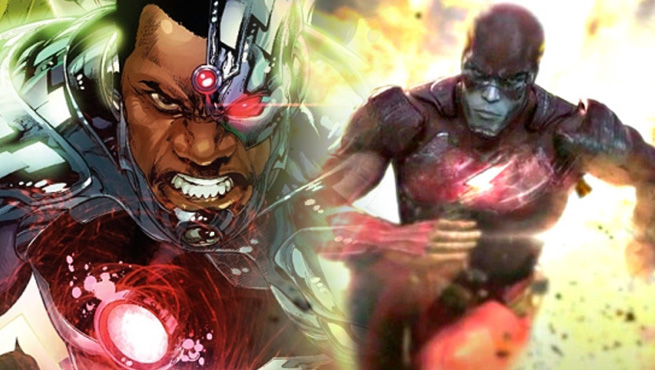 In Batman Vs Superman: Dawn Of Justice, fans got a whirlwind of surprises. Apart from focusing on the rivalry between two caped crusaders, the world was finally introduced to all members of the Justice League team. Wonder Woman was a part of the storyline while Aquaman, Cyborg, and The Flash were featured in a short video footage that Lex Luthor had collected showcasing their meta-human abilities. The Flash later shared a short time bending scene with Batman while Cyborg and Aquaman were never heard from again.
Their first feature may have been a short one, but all three characters have left impressions with fans. The Flash, in particular, has been highly criticized by CW's The Flash fans, who have not accepted a new actor into the role the very much love.Cyborg, on the other hand, is a new character that is not yet a familiar territory for many. Although it seems like Ray Fisher is set to be the first black superhero in the DCEU.
Ironhead Studio, the costume company recently posted on Instagram a new picture of The Flash's and Cyborg's costumes from Batman Vs.Superman: Dawn Of Justice. The costumes which were featured in the movie for less than minutes on screen were still executed with concise precision and craftsmanship by the costume company. Ironhead Studios has a history with DCEU movies and character costumes, having been used for Batman V Superman and creating costumes for Henry Cavill's Superman, Ben Affleck's Batman, plus Flash and Cyborg.
In Justice League, fueled by his restored faith in humanity and inspired by Superman's selfless act, Bruce Wayne enlists the help of his newfound ally, Diana Prince, to face an even greater enemy. Together, Batman and Wonder Woman work quickly to find and recruit a team of metahumans to stand against this newly awakened threat. But despite the formation of this unprecedented league of heroes—Batman, Wonder Woman, Aquaman, Cyborg and The Flash—it may already be too late to save the planet from an assault of catastrophic proportions.