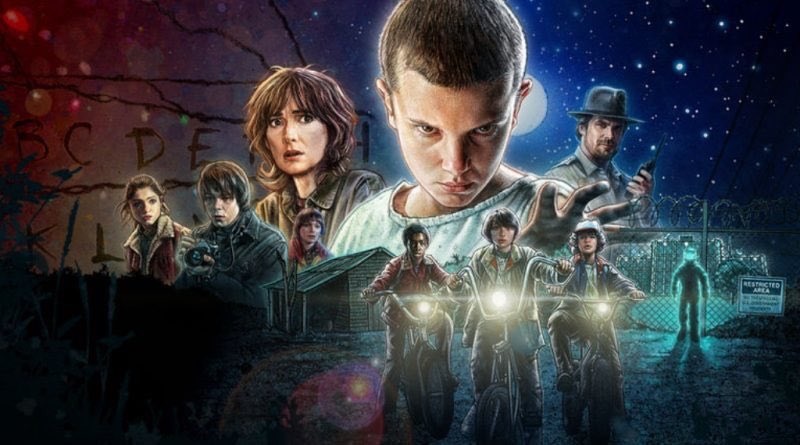 If you have not lived under a rock for the past year, you would have heard of the series Stranger Things or maybe seen some references to the show. The story about a young boy who goes missing, forcing the town sheriff, his mother and his friends to search for him has become a new pop cultural obsession and rightly so. If you have not yet seen the series, give it a try. Here are four facts to help you on the way.
Stranger Things Is Nostalgic Of 80's Movies:
The makers of the series, the Duffer Brothers are great fans of 80's movies so there are many movie references from that era. The biggest influence that becomes part of the story being Alien, ET and Firestarter. The directors have openly confirmed Steven Spielberg, Stephen King, and John Carpenter as major sources of inspiration. This does not mean the series just copies old movies, in fact, it has an original story strong enough to catch viewers attention for eight episodes.
Its Winona Ryder's First Foray Into Television:
Winona Ryder had a very successful career that started in the eighties.She was the "It" girl of the 80's and 90's but she never acted in television. Since past movies like Edward Scissorhands and Girl,Interrupted, her introduction into TV has been with nothing but the best. The Duffers have said that they were a fan of Ryder's early work, particularly her work with Tim Burton. She was the first choice for the role of Joyce Byers, the distraught mother whose child goes missing.
Actress Milly Bobby Brown Shaved Her Head To Look Like ET:
Millie Bobby Brown plays the mysterious Eleven which required her to shave her head.The young star had to look like ET. The young actress was reluctant, so the directors showed her the movie Mad Max:Fury road which made her change her mind. They also told Brown "have the mind-frame of Charlize Theron in Mad Max."
All The Kids Influenced Their Characters In The Series:
The casting of the principal cast was done early in the production of the series so the writer/directors had time to shape their characters after their real life personalities. The Duffers have said in interviews that they made changes to the characters after casting the lead boys, adjusting the personalities to match those of the actors.