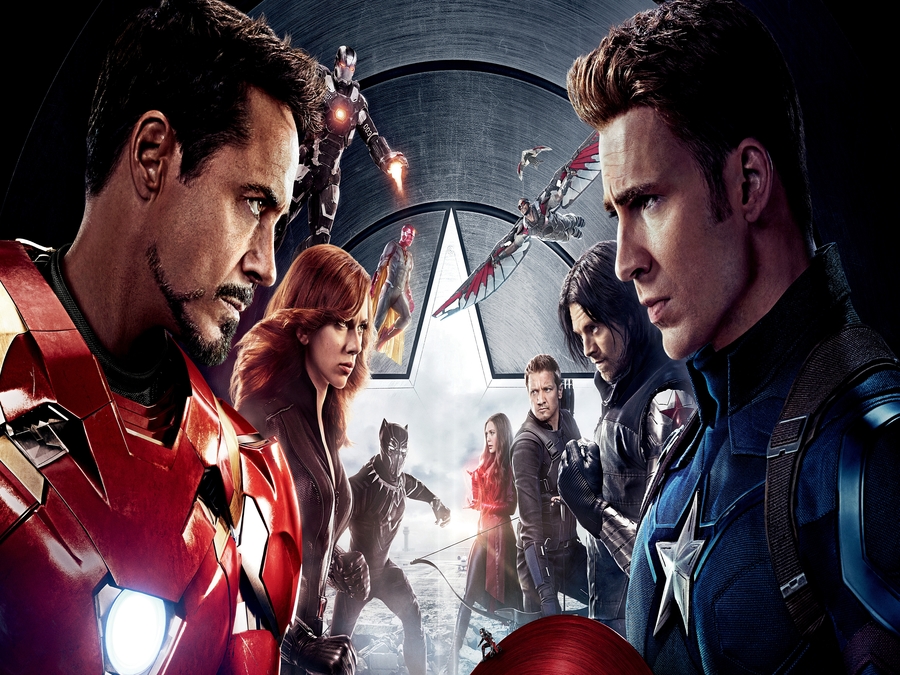 Captain America: Civil War was a blockbuster of a movie for Marvel Studios .It drove fans into cineplexes and made the come back for more as it was just that good. It made 1.1 billion dollars and may be one of the most successful pictures of the year. It saw an epic battle between Captain America and Iron-Man,which [permanently] destroyed the team called the Avengers. As comrades picked sides for what they believed to be the right choices. Except for Thor, who was decidedly missing from all the action. Probably chasing after that mischievous brother of his in Asgard.Everyone has family problems. Which side were you on?Team Captain America all the way here.
But you will be surprised to find out that another hero who was not Tony Stark was also going to fight Captain America.Who was this brave soul,you may ask.Well, its none other than Antman or Scott Lang played by Paul Rudd in the movie. Marvel concept artist Andy Park posted a photo to his Twitter account that showcases the now iconic airport sequence from Civil War, with one major twist: Captain America and Ant-Man fighting to the death.
Check out the lighter side of #CaptainAmericaCivilWar with this blooper reel! Cap Warning: Language. pic.twitter.com/5Yj2c4UCMV

— Captain America (@CaptainAmerica) September 1, 2016
For those who have seen the film, Ant-Man was Team Captain America all the way, but this new concept art goes to show that the movie could have turned into a completely different entity. Ant-Man could have become Tony Stark's secret weapon when Scott Lang transforms into Giant Man changing the epic battle sequence in favor of Team Iron-Man.
It's better that this concept did not come into play, with Ant-Man siding with the Captain, given Lang's intention of becoming a law abiding citizen than a weapon for revenge.Scott Lang's relationship with Hank Pym also automatically gives him a distinct bias against the Stark family which he specifically addresses during the events of the movie. So in the end, it was better that this art concept never came to the screen.