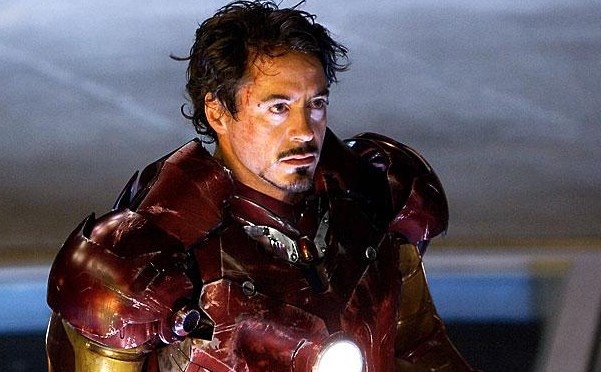 The word 'comeback' is not at all new for Hollywood. It is as old as Hollywood and we all have witnessed numerous actor comebacks. But most of them failed miserably and only a few actors could make a successful comeback. Let's have a look at 3 Hollywood actors who made an unbelievable comeback.
1. Matthew McConaughey
Matthew McConaughey started his acting career in the year 1993 by playing a role in the movie My Boyfriend's Back. The actor was stuck in the circle of romantic comedy movies and action movies. Everyone, including the critics, criticized him for being stereotyped and assumed that his name would slowly vanish from the industry. But everything changed and took a twist and turn from the year 2011.
Matthew McConaughey played the lead role in director Brad Furman's The Lincoln Lawyer that year and everyone who was waiting to criticize him was stunned by his performance. Then came the movies like Killer Joe (2011), and Bernie (2011) which again worked in favor of him. The year 2012 was a real blessing for him as he was seen in the movies like The Paperboy, Magic Mike, and Mud. In 2013, he did a notable performance in The Wolf of Wall Street even though his character was a minor one. In 2014, he played the lead role in Christopher Nolan's Interstellar and delivered an unparalleled performance. The list of nominations and awards received by him from 2011 is truly amazing. The unexpected twist in his career and his comeback is often referred as "The McConaissance".
2. Robert Downey Jr.
Robert Downey Jr. started his acting career in the year 1970 as a child artist in the movie Pound. This movie is directed by his father Robert Downey Sr. The breakthrough film of his career was Less Than Zero, directed by Marek Kanievska which was released in the year 1987. RDJ played the role of a young drug addict whose life was spoiled due to drug addiction. His performance was critically acclaimed and highly praised. But sadly, he had to face similar situations (same as the movie) in his life due to heavy drug usage. He became a drug addict and was arrested several times between 1991 to 2001. Both his life and career were out of control and he was admitted several times in rehabs.
He completely recovered from drug addiction in 2001 and resumed his acting career. Later he did notable performances several movies like The Singing Detective, Gothika, Kiss Kiss Bang Bang, Zodiac and much more. But he never had a blockbuster hit under his name until 2008. Iron Man, was released in the year 2008 and was a huge box-office success and thus became the first blockbuster hit of his career. Each and every one of us knew what happened next. The rest is history and now Robert Downey Jr. is the highest-paid actor in Hollywood!
3. Ben Affleck
Ben Affleck started his acting career at the age of seven by acting in The Dark End of the Street directed by Jan Egleson. He has won an Academy Award for Best Original screenplay along with Matt Damon for the 1977 film, Good Will Hunting. The earlier phase of his acting career was strong and consistent. He did a consistent performance in movies like Chasing Amy, Shakespeare in Love, and Armageddon. But none of his performances were critically acclaimed and he became stereotyped with drama films and action films. He was also criticized by many for being stereotyped and things got even worse in the year 2003 with the release of Gigli. It was a disaster at the box-office and the movie and the lead actors' performances were heavily panned by the critics. He continued acting in films after that, but nothing helped him from becoming a laughing stock in Hollywood.
In the year 2007, came his directorial debut, Gone Baby Gone, starring his brother Casey Affleck. The movie received overwhelmingly positive reviews and the critics praised Ben Affleck's brilliant work. He later acted in movies like the State of Play, and The Company Men and his performance were loved by all. He directed and starred in The Town (2010) and the movie received positive reviews and both his work as a director and performance as an actor was heavily praised. In 2010, he directed and starred in the Academy Award-winning film Argo. Gone Girl (2014) directed by David Fincher again raised his bar as an actor and with Batman V Superman: Dawn of Justice, he became a phenomenon in Hollywood.  His transformation from the laughing stock in Hollywood to a great actor/director was purely magical.