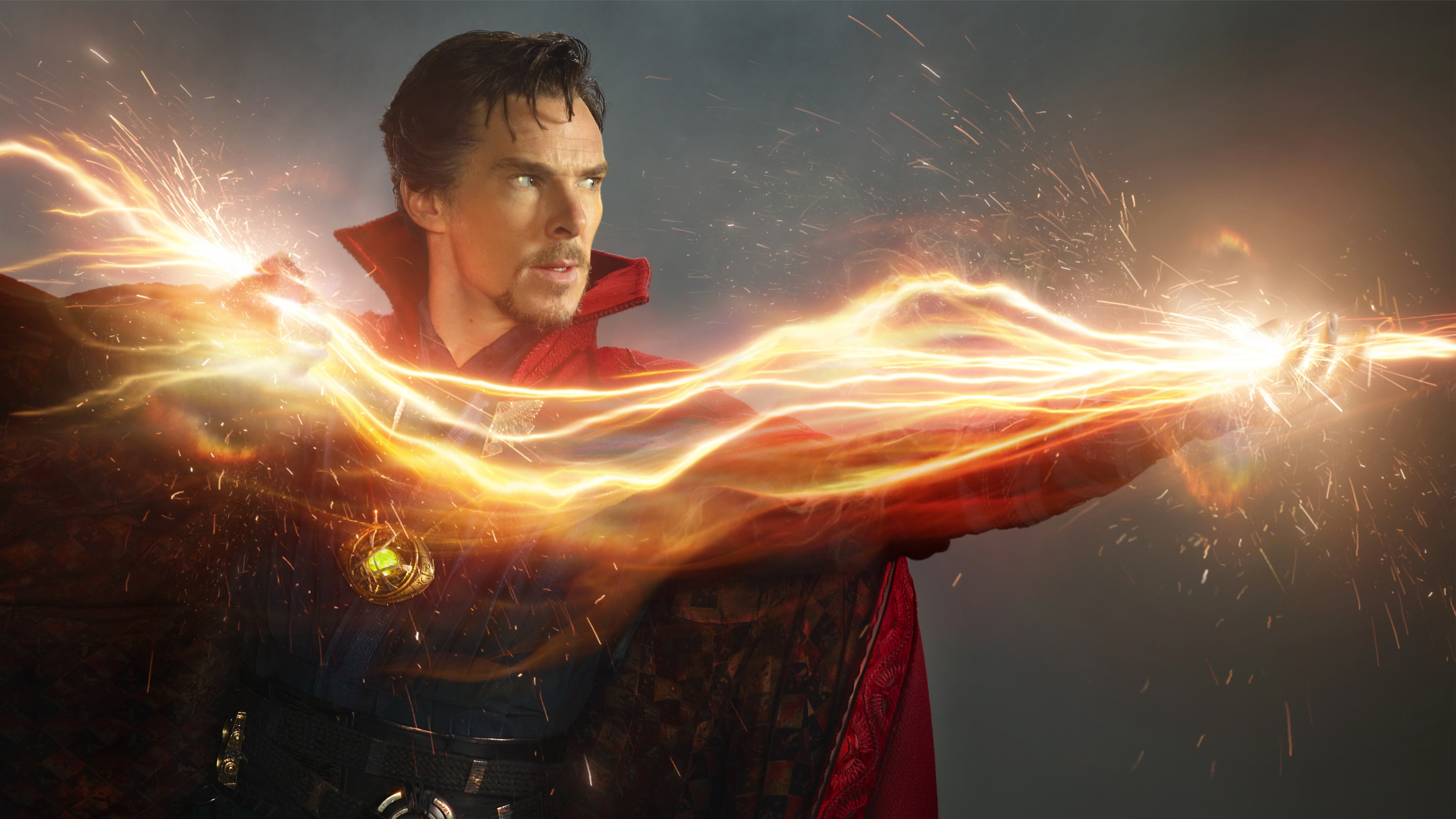 Marvel's Doctor Strange is the highly anticipated new film set for release on November 4, 2016, and will be a Pg-13 rating. Director Scott Derrickson confirmed this rating by tweeting "Rated PG-13 for kaleidoscopic galactic intensity and other dimensional psychotropic violence,"using upside down fonts that are very reminiscent of Doctor Strange.
The PG-13 rating is not surprising as other superhero movies have also received the same rating. Movies like X-Men: Apocalypse, Suicide Squad, Batman v Superman: Dawn of Justice, and Captain America: Civil War all released theaters this year were given the same rating.
The movie will be a whole lot different from what we have seen of the Marvel Cinematic Universe so far, a too new set of rules and powers to the table.Based on the trailer that has been released,you can expect to see mind-bending visuals that many have commented as being 'Inception-like'. The star of the movie Benedict Cumberbatch,most famous for his role in BBCc's Sherlock summed up what makes Doctor Strange push the boundaries and make it a field apart from Iron Man and company:
"It's a very different feel, different hero and different set of circumstances to what we've seen before. It's another moment during Marvel's evolution. We felt free to go as far as we could imagine, so we're doing a lot of things that I think have not been done before. Once we'd crossed a certain line we just kept going.
The movie Doctor Strange follows the story of the talented neurosurgeon Doctor Stephen Strange changes perspective after a tragic car accident.He puts his ego aside and learns the secrets of a hidden world of mysticism and alternate dimensions. Doctor Strange must act as an intermediary between the real world and what lies beyond, utilizing a vast array of metaphysical abilities and artifacts to protect the Marvel cinematic universe.