Amy Pemberton- better known as the voice of Arrowverse's Artificial Intelligence aboard the time traveling Waverider in Legends of Tomorrow has revealed one exciting piece of news to the fans. Gideon will appear "in the flesh" in one of the episodes of Legends of Tomorrow. Again.
The previous time Pemberton made a full body appearance was when Sara and Jax went on a psychic rescue mission into Rip Hunter's mind to prevent the former Time Lord from being evil. What was noteworthy about this episode was the lovable chemistry between Rip and his trusty AI who shared a heartbreaking goodbye kiss before Rip departed back to his old self. Justice for Gideon became a war cry among LoT fans whose wish finally seems to be granted.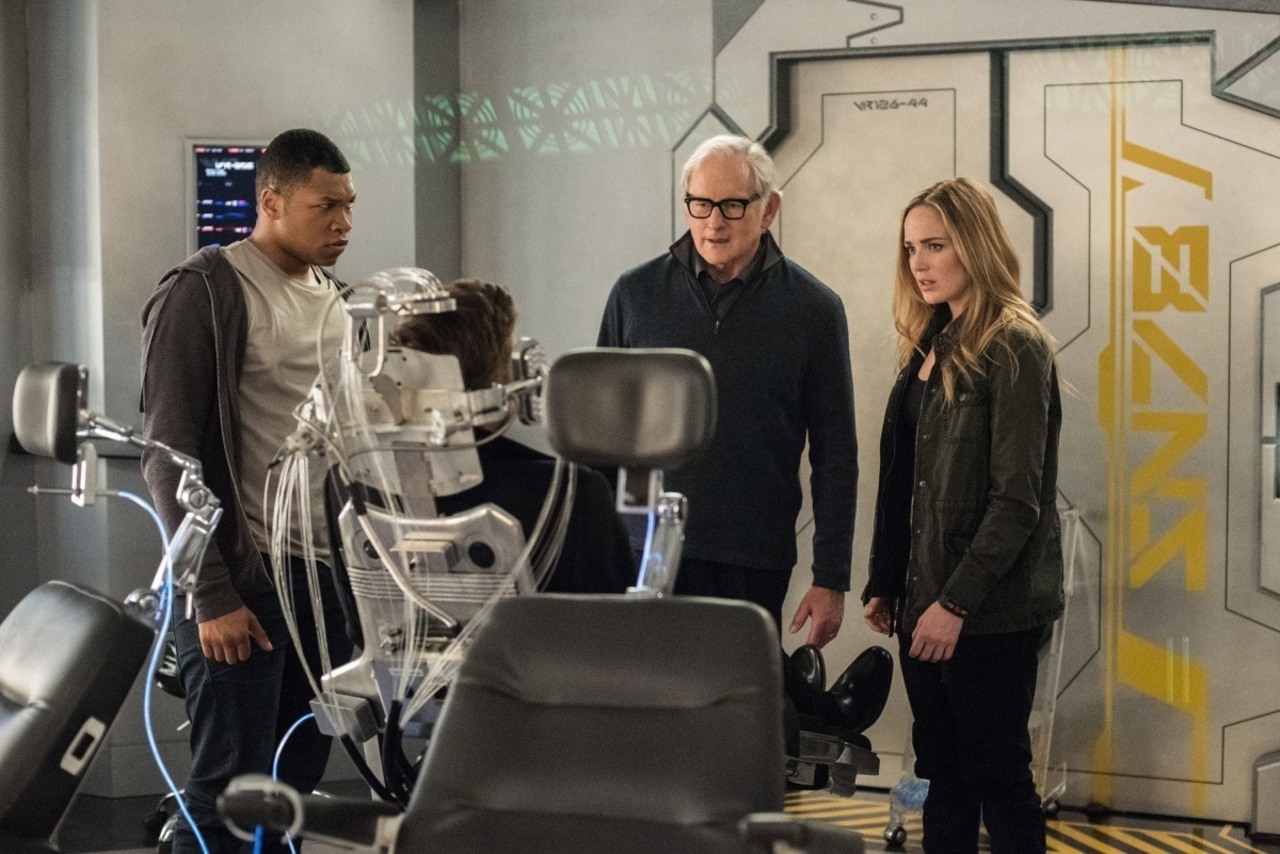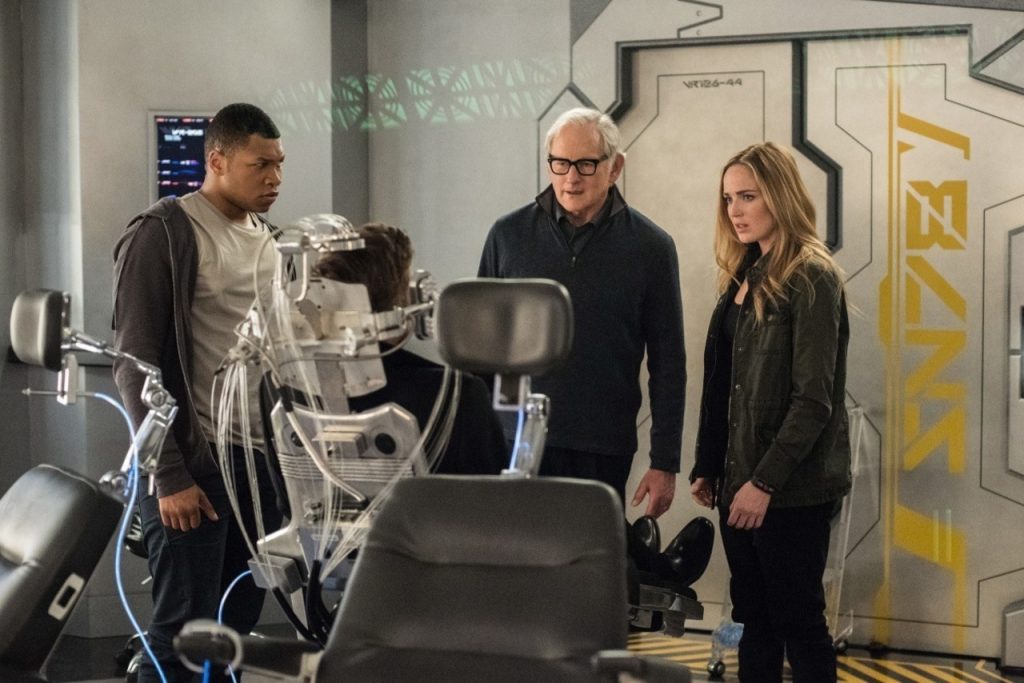 With Sara Lance the new captain of the Waverider, she has earned the respect of the AI just like Rip did. As for Rip, the uneasy equation between him and Gideon isn't just a far-fetched imagination, Pemberton explains. Does it mean their relationship could be explored in depth in the near future?
Pemberton has this to say about the budding romance between Rip and Gideon in the show:
"We've always played that love story from the start; she's always been in love with [Rip]," Pemberton admitted. "That's why he on-camera episode was so fun, when they had the kiss from everything. To have to step back from that, she adores him. I know there's a lot going on with how he acted last time, but she's in love with him, I think. She always will be."
[adinserter ="Block 12"]
As for Sara, Pemberton says she would be cool with such a romance but does not expect it in part because "Her and Ava [Sharpe], I don't know what's going on there at the moment."
An upcoming episode of Legends of Tomorrow, says Pemberton, will have most of the crew members 'kind of frozen' with only Zari being out of the loop who joins hands with Gideon to save the day. Zari and Gideon share a not so lovable relationship with each other. It would be interesting to see how they work together in the upcoming episode.
Pemberton further adds:
"So this whole thing is very much about Zari and her learning her place within the team, and Gideon has manifested herself to help her figure out where she fits in with the team"
[adinserter ="Block 15"]
Gideon has had (or developed with time) a steady relationship with the entire crew of the Waverider. Since Zari is the newest member to join the fray, she will have to earn her place among the team just like everyone else did. Hey if a knucklehead like Rory can do it, anybody can.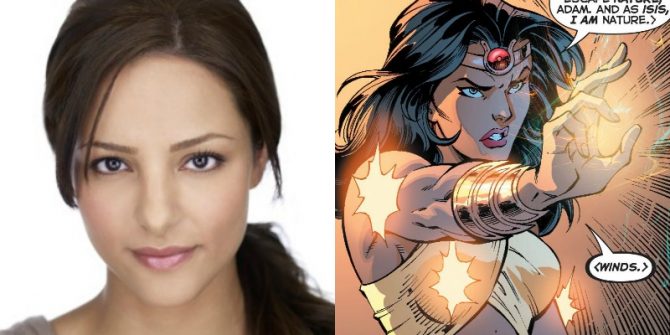 Zari, a hacker from the future and possessor of a mystical totem, is the only Muslim crew member in the Waverider. With the upcoming possible high stakes episode, it will be empirical for Gideon to put their differences aside to save the ship. Apart from Zari, it's the loud-mouthed Mick that never did get on Gideon's good side. Paradoxically, the actor Dominic Purcell and Amy Pemberton are close friends in real life.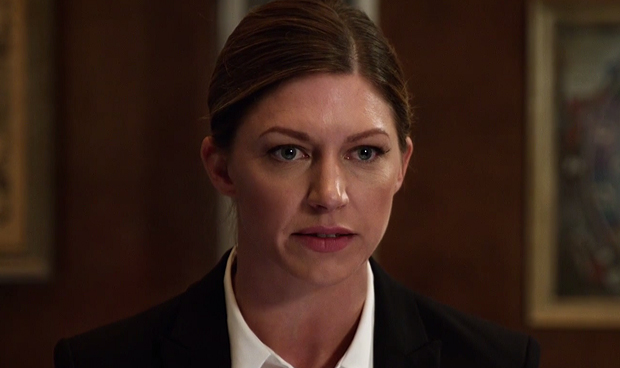 Agent Sharpe is a prominent member of the Time Bureau and is a character everyone loves to hate in the show. Her straight to the point approach to things makes her one stone cold b*tch everyone would like to punch in the face. While her latest fight session with Sara showed the girl got moves, she is just as hated by Gideon as she is by the other Legends.
[adinserter ="Block 3"]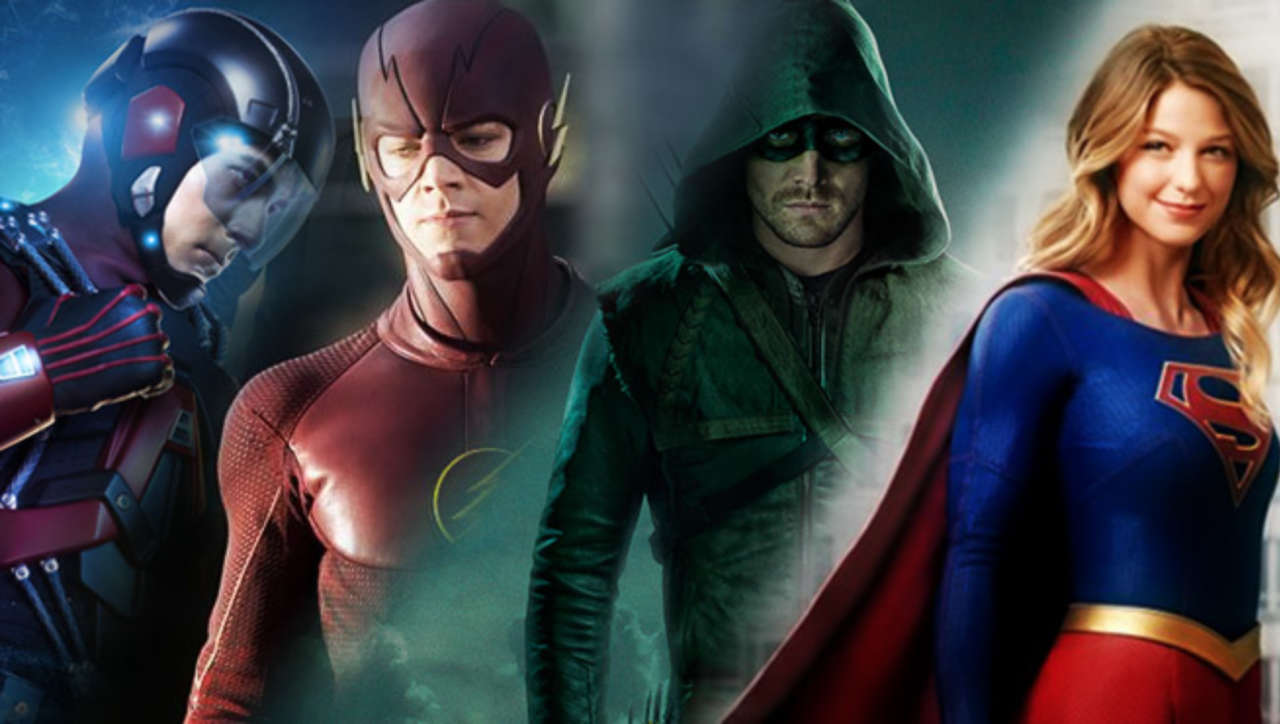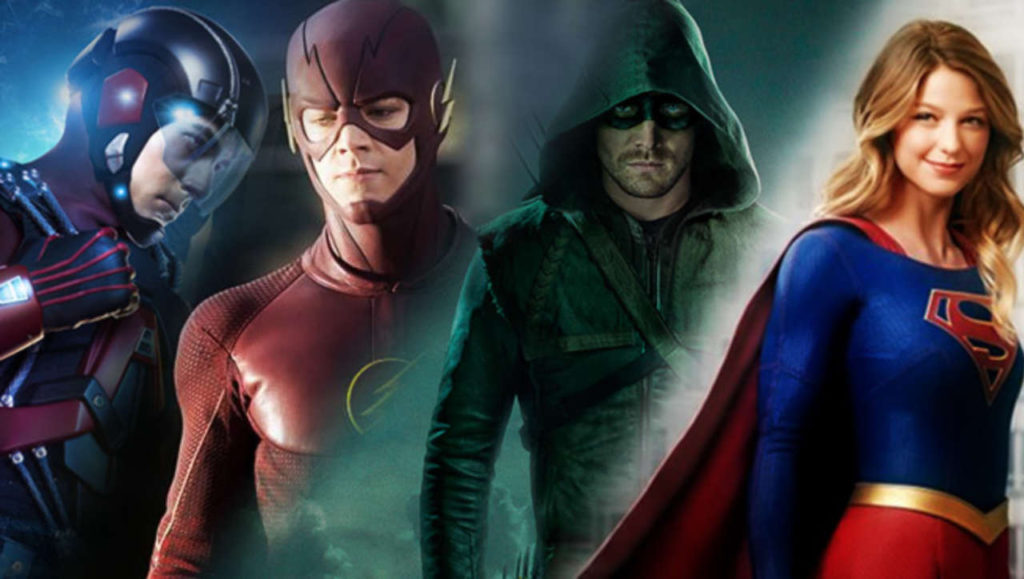 Agent Sharpe isn't set to appear in the upcoming (and much awaited, to be honest) "Crisis on Earth-X" Crossover. Amy Pemberton reveals the primary interactions she will have with the other characters also include characters who aren't series regulars like Oliver Queen aka Green Arrow.
[adinserter ="Block 6"]
"There's a few moments with him that are really nice and really fun," she says, "I don't think he likes Gideon."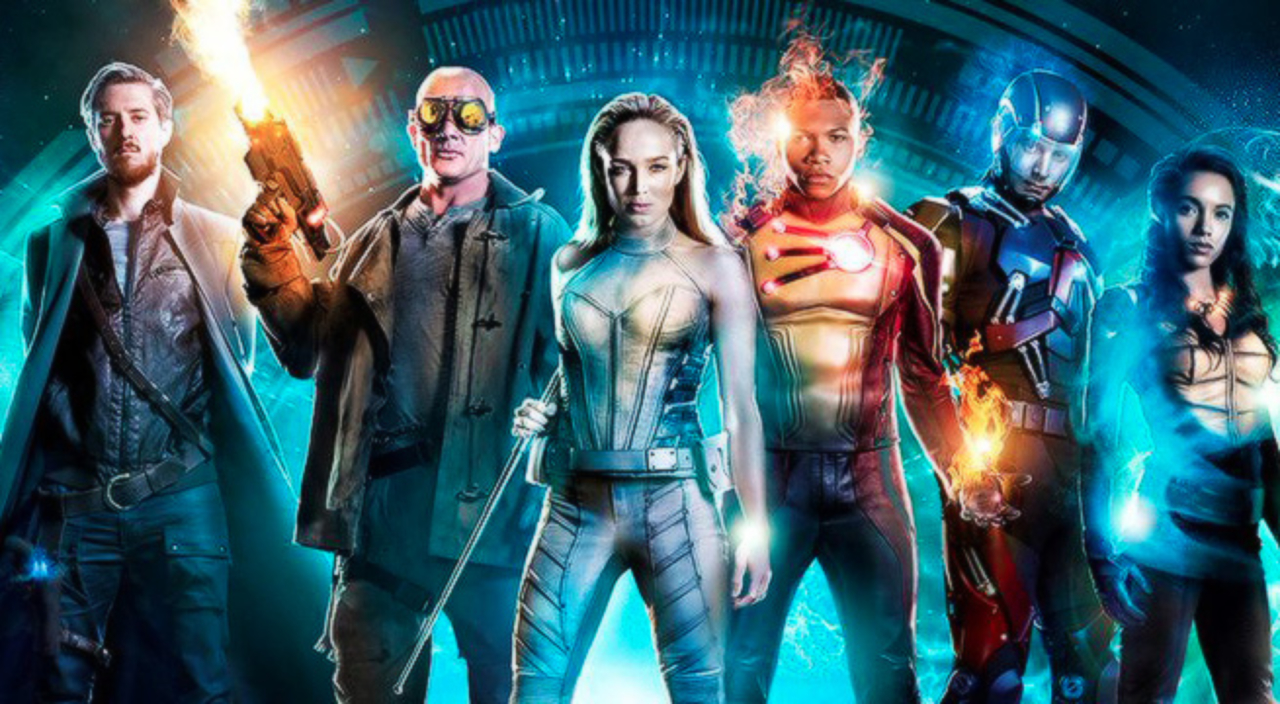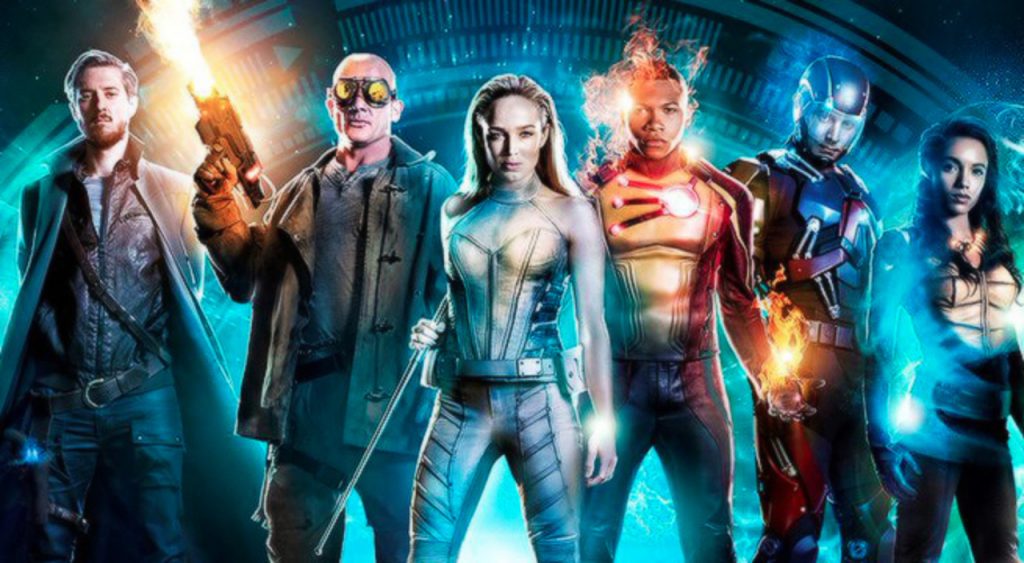 There are a lot of plot points to explore this season. Jax and Stein trying to break up Firestorm for good. Amaya and Zari trying to understand the totem connection. Will there be a rekindling of the Amaya-Nick relationship? And to top it off we now have the Gideon-Rip chemistry making a comeback. The showrunners have their plates full. It's how they gulp it down that will make all the difference.
Dc's Legends of Tomorrow will air it's next episode on November 14, 2017. Hang tight folks.
Don't Miss: The First Promo of CW Crossover Has Landed And It's Going To Be EPIC