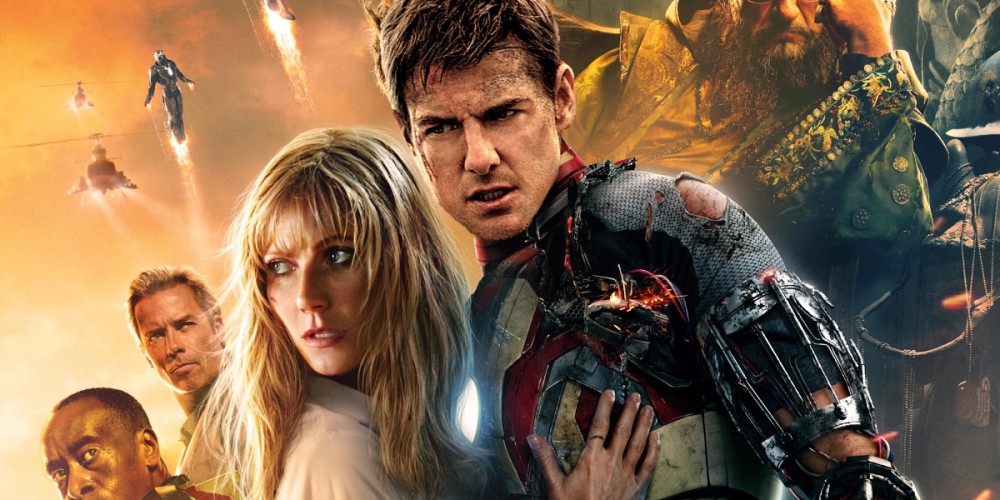 Imagine the Iron Man franchise without Robert Downey Jr. We know it would not have been the same. It is so satisfying to see your favorite heroes destined to play the greatest iconic roles in the movies. Just like Hugh Jackman for Wolverine, Downey Jr. for Iron Man and his fans doesn't want any other actor to steal it. Now, RDJ could be replaced in 'Iron Man 4' if it happens. Well, it would be too heartbreaking if Downey Jr. steps away from his iron suit. Before him, Marvel courted a few other actors in the list to cast the role for Iron Man and also a new actor if Robert Downey Jr leaves his iron suit in Iron Man 4.
1) Nicholas Cage
Well, Mr, Cage is a man with surprises. the Gone in 60 Second star was interested in playing Tony Stark more than a decade back. Well, things didn't fall for Cage and he ended applying the another character in Ghost Rider.

2) Leonardo DiCaprio
Movie Web reported that Titanic movie star "looks like Tony Stark than Downey Jr.". The award-winning actor is competent to play the cocky persona. Well, the actor has yet to work with Disney Pictures. In case the actor wanted to play any superhero role, then Iron Man would be the best.
3) Tom Cruise
According to Movie Plot, the Mission Impossible star was among the actors considered to be fit for the iron outfit. He said: " I don't know. It just … they came to me at a certain point and … when I do something, I wanna do it right. If I commit to something, it has to be done in a way that I know it's gonna be something special. And as it was lining up, it just didn't feel to me like it was gonna work."
4) Sam Rockwell
After Tom Cruise, Rockwell was the only one who reached closer to be considered for the role. Well, he did give a shot and was invited to go through the script. But, the role landed in the hands of our very beloved Robert Downey Jr.
5) Timothy Olyphant
During the initial stages of Iron Man project, Olyphant skimmed through the role of Tony Stark but didn't go for it. He later ended up signing Hitman.