News
Stephen King: The King of Horrors is Back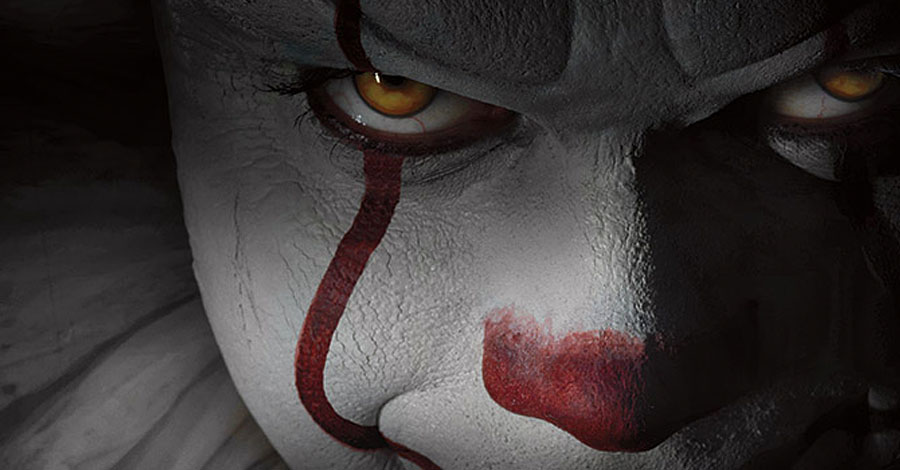 We all know that Stephen King is really the King of horror and some spine-chilling thriller. Stephen is known for some iconic work that can really scare the daylight out of a person. Here we have his new production all set for its official release with the first images of Pennywise – the dancing clown!
Played by Bill Skarsgard – this dancing clown will make its very first cinematic debut next year. Promising to be one of the most horrifying red nosed jokers of its time. The movie would be upped to the setting matching the present day of 1980 instead of the 1950-70s.
According to Skarsgard – "It's such an extreme character. Inhumane." "It's beyond even a sociopath because he's not even human. He's not even a clown. I'm playing just one of the beings It creates…It truly enjoys the shape of the clown Pennywise and enjoys the game and the hunt. What's funny to this evil entity might not be funny to everyone else. But he thinks it's funny."
Movie would be directed by Andy Muschietti, featuring Jaeden Lieberher as Bill Denbrough, Finn Wolfhard as Richie Tozier, making her debut would be Sophia Lillis as Beverly Marsh, Jack Dylan Grazer as Stan Uris, Wyatt Oleff as Eddie Kaspbrak, Chosen Jacobs as Mike Hanlon and Jeremy Ray Taylor as Ben Hanscom, who would play the younger version of Bill.
Based on the novel by Stephen King, the storyline would be – "a promise made twenty-eight years ago that forces seven adults to reunite in Derry, Maine, where as teenagers they battled an evil creature that preyed on the city's children. Unsure that their Losers Club had vanquished the creature all those years ago, the seven had vowed to return to Derry if IT should ever reappear. Now, children are being murdered again and their repressed memories of that summer return as they prepare to do battle with the monster lurking in Derry's sewers once more."
The movie would release on September 8, 2017. From what we hear the movie would be made in two parts where Part I would solely focus on the Losers Club and Part II would show us the aftermath of the characters as adults.