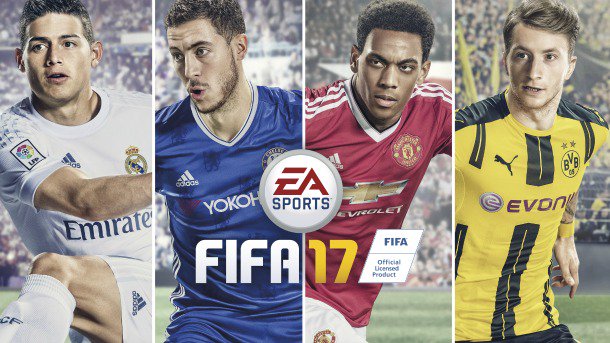 The hype & buzz around FIFA games is immense. Only true football fanatics understand the real emotions behind the game. Well, I'm that guy who likes to park the bus & rile up the other player. It's always fun playing FIFA with your mates.
FIFA 17 is all set to launch in a couple of months & we just can't wait. FIFA 17 is an upcoming association football video game scheduled to be released on 27 September 2016 in North America and 29 September 2016 for the rest of the world. This will be the first FIFA game in the series to use the Frostbite game engine.
For newbies, Frostbite 3 is the most recent iteration of Frostbite. The workflows and runtimes are highly configurable and cover all aspects of development including audio, animation, cinematics, scripting, artificial intelligence, physics, destruction, rendering, and visual effects. Frostbite 3 introduces new features such as new weathering systems, physically based rendering (PBR) and photogrammetry. The game engine has had several upgrades including improved tessellation technology. It also features Destruction 4.0, which enhances the in-game destruction over its predecessors.
EA Sports announced at E3 2016 that they will have all 20 Premier League managers' likenesses in the game (face scan, etc.) On 23 June 2016, EA Sports announced that the J1 League and J. League Cup will be featured in the game for the first time ever.
It also involves a journey. Alex Hunter is a 17-year-old multiracial male from humble beginnings in Clapham, London. Hunter's grandfather is a former English striker Jim Hunter (20 goals in the 1966-67 season. Under his grandfather's guidance, Hunter has decided to play as a footballer in the EPL.
I'm genuinely excited & will pre-order the game as soon as its available. Are you?