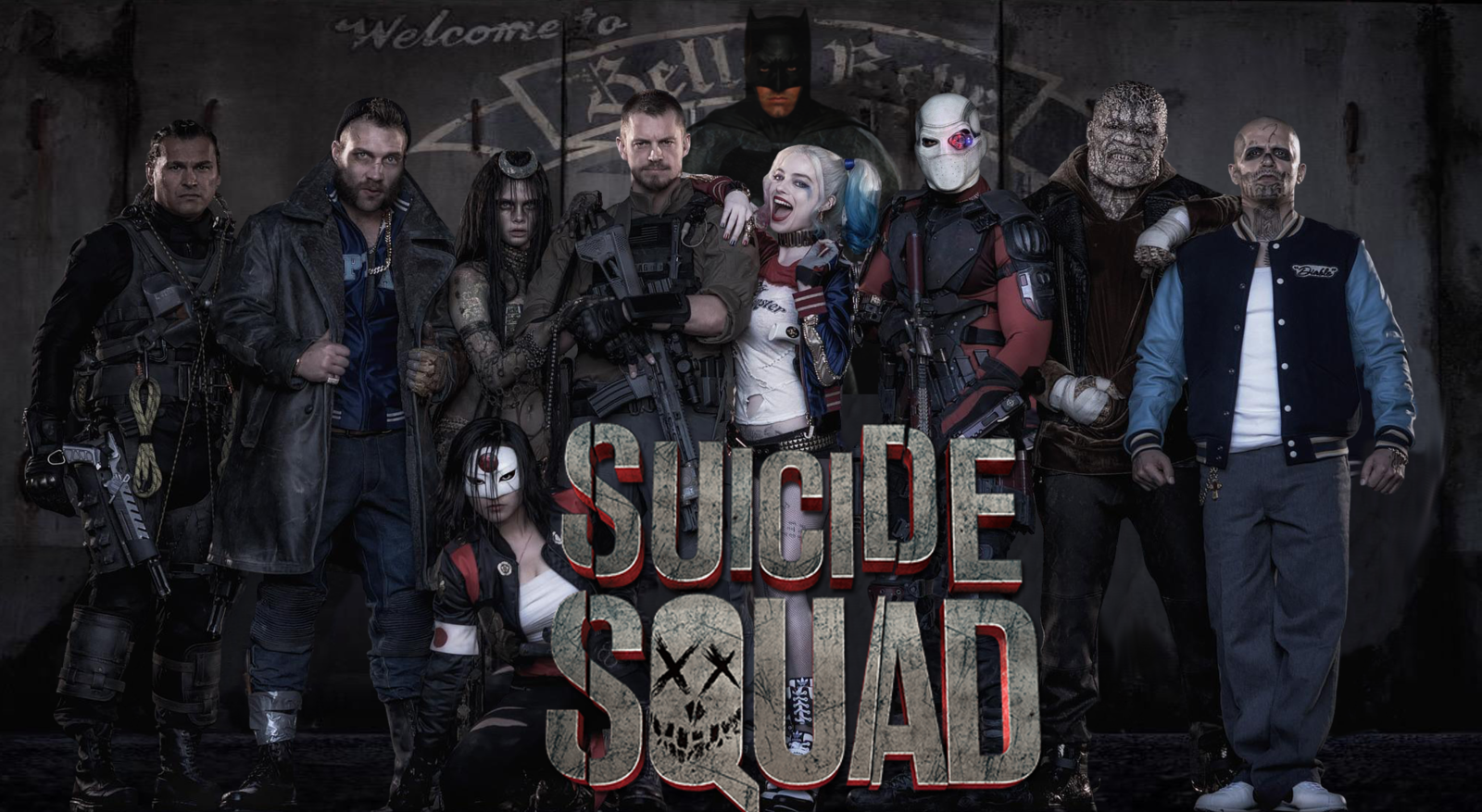 Suicide Squad is a big project for Warner Bros and DC Comics, it assembles a host of DC characters including Captain Boomerang (Jai Courtney,  Divergent & Water Diviner), Deadshot (Will smith, The Pursuit of Happyness & Seven Pounds), Rick Flagg (Joel Kinnaman, RoboCop & Easy Money) , Harley Quinn (Margot Robbie, The Wolf of Wallstreet), Katana (Karen Fukuhara), Enchantress (Cara Delevingne, Anna Karenina & upcoming Pan),  Killer Croc (Adewale Akinnuoye- Agbaje), El Diablo (Jay Hernandez), Slipknot (Adam Beach), Amanda Waller (Viola Davis, Prisoners  & The Help), Joker (Jared Leto, Mr. Nobody & Dallas Buyers Club) and the Batman.
The movie is based on DC Comics conceived by John Ostrander, it is about a group of DC super-villains who are hired by Amanda Waller for a highly classified and dangerous government mission which carries a huge amount of risk. A lot is riding on the box-office performance of Suicide Squad if DC Cinematic universe is to grow and compete with Marvel, but the good news is that the marketing campaign has struck a deep chord with the audience and the film analysts & industry insiders are expecting a big opening for the movie.
According to the Hollywood reporter (THR), the pre-release bookings of the movie suggest that it could have an opening for over $125 million in the US market alone, there are some outlets claiming that Suicide Squad may hit $135 million too. If this comes out to be true, it will break the previous record held by Guardians of the Galaxy clocking close to $100 million in the month of august. Can it take down Fox's Deadpool? If the word of mouth spreads and early reviews are fantastic, it may even relegate Deadpool to No. 2 position. Overall, Deadpool surpassed $800 million while the cost of production was less than $60 million. It holds the record for highest ever R-rated opening weekends, President's day weekends and X-men franchise.
Suicide Squad will hit theatres on August 5, 2016.