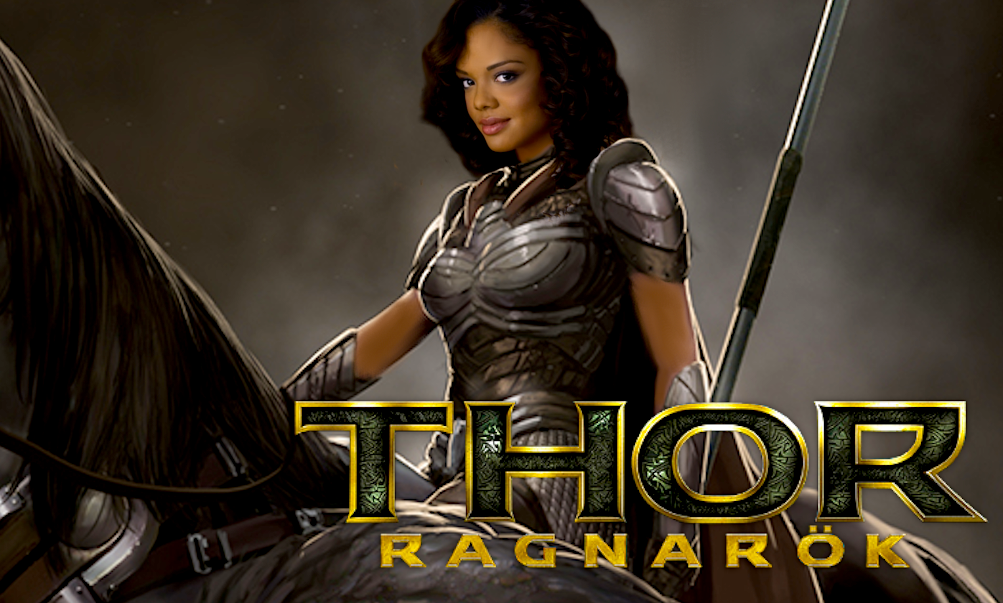 The third installment of the Thor series, popularly known as Thor: Ragnarok is one of the most anticipating Marvel movies and the marketing campaign is really generating a lot of buzz in the superhero market. The main cast includes Chris Hemsworth (Thor, God of Thunder), Tom Hiddleston (Loki), Anthony Hopkins (Odin) and Idris Elba (Heimdall) are set to reprise their roles.
When Thor was away fighting Ultron, Loki has gained complete control of the Asgard as it was him was under the mask of Odin. One Marvel fan aptly described the movie "What Winter soldier was for Captain America, Ragnarok will be for Thor."
Recently, the studio announced the ensemble cast for movie – it includes big names such as two-time Oscar award winner Cate Blanchett (Queen Elizabeth, Blue Jasmine, Carol etc) as the powerful new villain Hela (leader of Doomeo i.e Asgardian Hell); Jeff Goldblum (Independence Day, Jurassic Park) as the eccentric grandmaster who is an elder of the universe, he possessed the mind-gem until Thanos took it away from him; Karl Urban (Lord of the Rings: Return of the King, Star Trek trilogy) as Skurge who is a powerful warrior, Mark Ruffalo (Avengers, Foxcatcher, Spotlight) as Bruce Banner/ Hulk and Tessa Thomson (Creed, Selma) as the classic hero Valkyrie. She may even play Thor's love interest as Natalie Portman isn't coming back. She would help him defeat Hela forces, overcome Loki's sinister plans and make him as the King of Asgard.
Taika Waititi clarified about casting Black Valkyrie, he said "Right from the start we wanted to diversify the cast, and it's hard when you are working with Vikings. You want to be more inclusive and provide a broader representation. And at that point, you have to look at source material as a very loose inspiration and then take it from there using your gut. It doesn't matter if the character was white and blonde in a comic book, people forget that."