These days movies with sequel and threequels have become trending and very much in demand. But often in doing so many characters and story lines are lost in the way. X-Men being the biggest example of all times. There are many movies that have left us questioning "What happened here?" let's take a look at some of the major characters that vanished from the 'Quels', some never to be seen again.
The Fast and the Furious (2001)
To start with my favorite movie, we did see Dom Toretto (Vin Diesel) in The Fast and the Furious from 2001, but when it came to its sequel in 2003 in 2 Fast 2 Furious there was no Toretto. It was heartbreaking. We do know that F&F never planned on making Vin Diesel a vital part of the movie initially since it was all about racing cars, Paul Waler, and chicks. His micro-cameo in the third movie was noticed, but he came back in full vigor for the next four movies. Some time back we did hear Diesel regret this confusing move.
2. Speed (1994)
I can't forget the thrilling scenes from the movie Speed (1994), with Jack Traven played by Keanu Reeves and ever lovely Sandra Bullock. They did some real great shakes in the movie and made a lovely onscreen pair. But the same action and kindle were missing in Speed 2: Cruise Control (1997) with no Keanu Reeves to save the day. The buzz was that Reeves turned down the offer of the sequel, giving Annie a new love interest. "A cruise ship is even slower than a bus," Reeves said of his decision.
3. Grown Ups (2010)
I don't know how many of you follow Adam Sandler movies, but Grown Ups (2010) had some great comedy by Rob Hilliard (Rob Schneider). However, with the coming of Grown Ups 2 (2013) Schneider was the only missing person from this sequel. We still don't know what happened.
4. Hellboy (2004)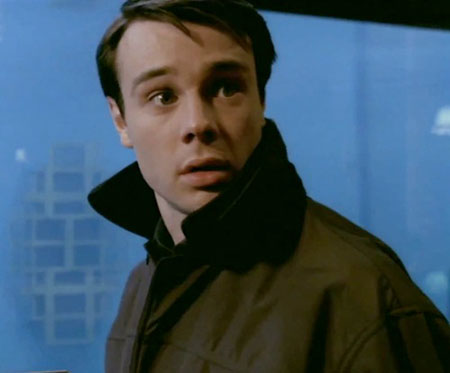 If you've seen Hellboy (2004), then you would know about the Agent John Myers (Rupert Evans). He somehow went missing when it came to Hellboy II: The Golden Army in 2008. Though it was briefly mentioned during the sequel that the agent was transferred to Antarctica. Kind of awkward for an agent to go missing.
5. Independence Day (1996)
I loved watching Independence Day (1996) and can't wait for the sequel. However, the most disappointing news was Will Smith missing in action in the sequel to Independence Day: Resurgence (2016). So what happened to Captain Steven Hiller (Will Smith) that he couldn't make it to the sequel? Though we would see Jeff Goldblum and Bill Pullman from the original movie, we can just hope Liam Hemsworth steals the show. Then there's Jessie Usher as Hiller's son.
6. Pirates of the Caribbean: The Curse of the Black Pearl (2003)
This one really confused us, Will Turner (Orlando Bloom) & Elizabeth Swann (Keira Knightley) appeared in Pirates of the Caribbean: The Curse of the Black Pearl (2003); Dead Man's Chest (2006); and At World's End (2007), and just like that – POOF! They vanished from On Stranger Tides (2011). The only good news is – we can see Bloom all over again in Dead Men Tell No Tales coming out in 2017. Knightly still remains a question for us.
7. Snow White and the Huntsman (2012)
Kristen Stewart played the role of Snow White in the movie Snow White and the Huntsman (2012); but we are not sure as to why Stewart was dropped from The Huntsman: Winter's War (2016). "Snow White" has been dropped from the title since there is no Snow White re-appearing. Rumors have it that people loved Chris Hemsworth but not so much of Stewart. Also, with her affair with the original director, Rupert Sanders, might have something to do with it, since both the actress and the director have been replaced for this sequel. Still a mystery, though.
8. XXX (2002)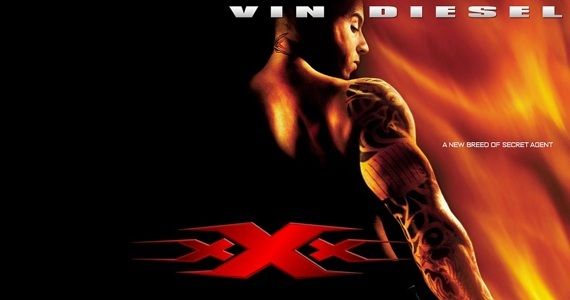 For all the Vin Diesel fans, I'm sure you would have noticed Xander Cage (Vin Diesel) appear in XXX in 2002, just to disappear in XXX: State of the Union in 2005. Seems Diesel loves to play a little hide and seek where sequels are concerned. He again came back in XXX: The Return of Xander Cage.
9. Transformers (2007)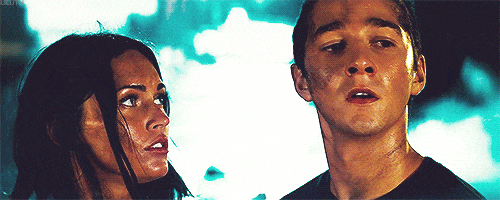 Who can forget the beautiful and sensuous Mikaela Banes (Megan Fox) from the movie Transformers (2007) and Revenge of the Fallen (2009), only to be wiped out in Dark Side of the Moon (2011)? The only reason we've heard is the tiff between Meagan and the Transformers director Michael Bay.
Continuing the similar series of Transformers, we can say the same about Sam Witwicky (Shia Labeouf) who also appeared in Transformers (2007); Revenge of the Fallen (2009) and Dark Side of the Moon (2011), but wiped out in Age of Extinction (2014). To confuse the audience further, the fourth part of Transformers had a fresh start with new faces and a new storyline. This is what Mark Wahlberg had to say "Sam and his entire family have swept away. Not by robots…by a tornado." (Can't stop laughing!)
Don't Miss: 10 Highest Grossing R-Rated Movies
Gossip is my first name… I love to talk and socialise, anytime anywhere… Drawing is my passion… Daughter is my love… My cat is my life and my husband is my soul… Together they make Bhanumati Madhwani… A work from home mom.
I can watch animated movies or TV shows for hours. SpongeBob is my kind of character and enjoy watching him the most. My all-time favourite TV series is House MD, I can watch him over and over again. My favourite movie series is X-men and Avengers. Harry Potter was my child passion.
Quirky Byte is my new relation. That's me for now!