Music
10 English Songs to Listen to When You Feel Low and Need Hope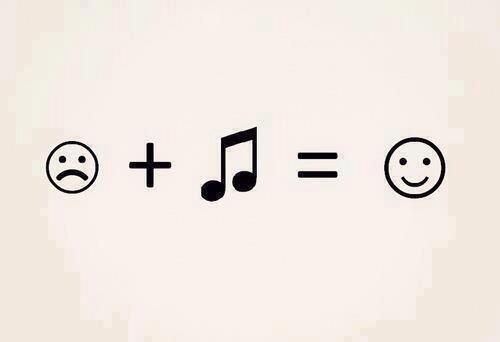 Music is loved by countless people because it kind of has magical healing powers. Just listening to these songs can change our mood completely.
A right song at the right time is just what we need to save the day. Here are 10 songs you should try when you feel low and need hope:
Music is a relative choice and we all like different genres even in the same mood, this list is based more on lyrics so all of us can find something worth here.
Jason Mraz – 3 Things
This song very simply puts in front of us how we can let go of our problems and move on to better things in life. Even though things aren't really that simple in real life, this song is the best advice you can get and surely an inspiration. Also, try 'I Won't Give Up' by Jason Mraz.
Fun – Carry On
Because this song chants 'Carry On' so much such that it makes you believe you can!
Demi Lovato – Skyscraper
This song starts slow but ends with lots of energy, just how your mood shall swing while listening to it and singing along possibly. This song will tell you – no matter how much anyone tries to bring you down, you have to get up, rise and shine! Also, try 'Titanium' by David Guetta that gives its message on very similar lines.
Mariah Carey – Hero
Every single word of this song is inspirational and perfect for someone who needs self–assurance and self-confidence. You are your own hero, and this song instils this well enough. Also, try 'When You Believe' by Mariah Carey and Whitney Housten.
Coldplay – Fix You
Coldplay has a special vibe to its songs. This song is truly peaceful and calming. After relating to all your problems, it politely tells you that "Lights will guide you home." It's as if the song is itself talking to you and telling you that it will fix you. Also, try 'Paradise' by Coldplay.
Rachel Platten – Fight Song
As the name of the song suggests, this song generates a power from within to fight all our problems with a positive attitude. It makes us believe in ourselves and brings a confidence of dealing with things whether someone is there with us or not. If this works for you, definitely try 'Scars' by Rachel Platten.
Avril Lavigne – Darlin'
A song that was not released as a single and is thus, highly underrated. It's a super sweet song that encourages someone who feels extremely low to wipe their tears and get back up in life. It's a beautiful song that can make anyone feel loved just by its music and vocals. Avril Lavigne's other songs to try in this mood are 'Keep Holding On' and 'Everybody Hurts'.
Jessie J – Who You Are
This song is everything one needs to hear when they have lost belief in themselves and are losing it on every little thing. It is about being true to the person that we truly are from inside and not lose hope and keep dreaming.
Kodaline – High Hopes
A song full of emotions, it directly catches your feelings and then it makes you believe that even after everything that has happened the world keeps spinning, life goes on something new is always bound to happen, so keep high hopes for that possibility.
Christina Perri – I Believe
This song brings a lot of positive vibes and it makes us believe that we are not what is happening to us, but we are much more than that. We just need to hold on to ourselves during the tough times. It chants, "this is not the end of me, this is the beginning."