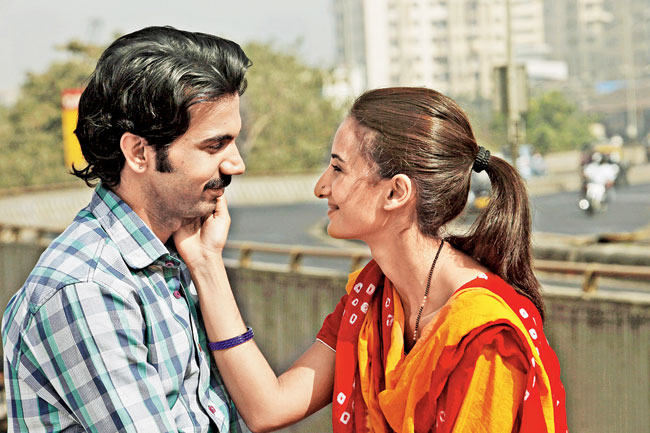 Have free hours but don't really know what to do and T.V. has nothing to grasp your attention, frustrating isn't it? When you don't feel satisfied or that sense of accomplishment of filling your intellectual appetite after watching something and that feeling of dejection and utter disappointment of wasting hours and get nothing out of it! Well, if you are suffering from any of these problems, there is a solution in this post.
Here are 10 bollywood movies you must watch right now to quench your intellectual and critical thirst and get much more out of it than just a commercial romantic drama! And hey, Bollywood is not just about commercial films, dancing, and romancing, there's much more to it. A side you have not seen yet and which would be unveiled with these 10 movies. They all have some hidden social messages, some direct attacks on the societal flaws and some eye-opening and awareness creating ideas and ideologies. It is a treat for your rational, serious, critic and intellect side, a feast for your brain and thoughts rather than senses!
1) Matrubhoomi (2003)
Tulip Joshi and Sushant Singh starrer, a powerful film written and directed by Manish Jha, on the horrific reality of female foeticide and infanticide. The movie brings into reality the hypothetical extreme position of our country when due to brutal female foeticide and killing of the girl child, the female species have become extinct. Yes, it is a reality check with a complete scenario of "a nation without woman". Nothing can drive home the idea of a balanced sex ratio than this. A brutally honest film which would run chills through your spine and the reality which will soon hit our country if the patriarchal discrimination continues at this rate. Make everyone watch this film and yes, a statutory warning: the viewer will stay in the after effect of the movie and can be dumbfounded!
2) Lakshmi (2014)
Starring Monali Thakur, a Nagesh Kukunoor film which would scare the hell out of you, not because it is a horror film but because it shows the honest reality which is horrifying! It is a movie not recommended for the weak hearted as the reality won't let you sleep for days and the monstrous representation would trouble you! It is a movie based on human trafficking and child prostitution which reveals the tight and unbreakable web of politics and barbaric atrocities. It is a hard-hitting fictional account of the reality of prostitution when a little girl is sold into and how she fights back, it exposes very disturbing truths and realities of the exploitation of women and prostitutes!
3) Fire(1996)
Shabana Azmi and Nandita Das starrer film is an unconventional tale of love by Deepa Mehta and the first installment of the element trilogy. The subversive tale attacks and questions not only societal rules and norms but also the very basic hypocritical cultural foundations and customs and beliefs. It explores the whole concept of "Fire" being the ultimate purifier in the Hindu belief and the whole concept of "agnipariksha" in the climax which would require a deep understanding to comprehend. Nothing in the movie is without a hidden meaning or symbolization or irony. It talks about conjugal bonds, marriage, desires, the sexuality of woman and all the possible sexual desires of a woman which are actually completely ignored and out-of-question from our society and yes, the taboo of homosexuality too!
4) Monsoon Wedding(2001)
A radical and entertaining multi-starrer movie by Mira Nair on the new, emerging class and society consisting of the modern, educated elite class. Though on the face of it the movie seems a nice entertaining romantic movie but on close inspection and with a bird's eye view, there are many issues, realities, and hypocrisy of the society is exposed and many questions posed. It reflects on how the whole façade of being modern and forward is actually quite shallow and there are many loopholes still prevalent in the educated society. It is a film with room for many social issues and many shortcomings of society underneath the face of a romantic movie, which needs to be discussed. A potential social satire if observed!
5) Bawandar(2000)
The Nandita Das starrer film based on a true incident of Bhanwari Devi's gang rape case. The film brings to surface many social prejudices and discriminations exposing the true and dark side of society and even the corrupt legal system and the caste system. The excruciating pain and wait for justice would frustrate you and make you question the legal system itself. A powerful expose!
6) 15 Park Avenue(2005)
A National Award winning movie starring Shabana Azmi and Konkona Sen Sharma by Aparna Sen. This movie would seriously mess with your brain so be careful. A movie where you would be on the edge of your seat, and which would leave you searching and exploring and storming your brains out for the possible explanation and reasons. A question that would haunt you, "how real is reality" and you will have a hard time finding whose reality is real among many other sub-topics. An open-ended film on a schizophrenic patient, creating awareness of the mental illness its turmoil but with a possibility of being narrated by the patient itself which would leave you crazy! Go on watch it and create your own meanings and explanations!
7) Sins(2005)
Vinod Pande's Sins by Yash Raj Films starring Shiney Ahuja and Seema Rahmani was banned due to the protest of Catholic priests due to the misrepresentation of the priests. But actually, the film exposes the power play, corruption, hypocrisy and darker side of a priest while on the same hand portraying the human desires of a priest who gets involved with a girl and then how he tackles it with his power play. The film is supposedly based on a Kerela priest who was sentenced to death on sexual harassment and murder charges. The bold film poses questions on celibacy, human desires and sexuality and the behind the curtain scenes!
8) Citylights
A dark and grim tale of poor migrants who come to metro cities to live their dream based on Metro Manila. Although the movie takes turns and becomes quite different and shifts and takes a drastic turn but it is worth a watch. All in all, it is a grim and tragic tale of a little farmer, a believer who puts everything to a stake just to face the harsh realities of city life and see the clear picture in the "citylights". A dark melancholic film deserves a watch and dissection.
9) Titli
The dark side of all development, and its repercussions on those on the low-hung heap of the society, the ones struck in the bottom and are struggling hard to match up. It is a raw film by Kanu Behl which explores and exploits the underbelly of the metro city, Delhi and the struggles of the neglected. Nobody is perfect and everybody is guilty but still somehow you feel for Titli and his desperate urge to get out of the violent "family business" while questing the values and dynamics of a "family". The desperation to move up, to live a better life, to be safe can be felt in the dark and harrowing and heart-wrenching tale.
10) Water(2005)
Water is one of the elemental trilogies by Deepa Mehta which is so poetical and symbolic, a complete work of art. It talks about the water-like fluidity of life and set on the sacred banks of Ganges, it talks about widowhood and the oppression and exploitation of a widow. It portrays the plight and innocence of the without-any-crime-guilty widows and the hollow customs and beliefs of society. A powerful, artistically subversive film you need to watch and fathom the depth of this "water", with which such a vast array of meanings has been attached through the film.
These are 10 movies from the other side of Bollywood which would surely be an eye-opener leaving you amazed at this unseen side of Indian cinema and Bollywood. These strong, bold and unconventional films are highly recommended with a canvas of social message in it. And yes, don't forget to share your reviews!