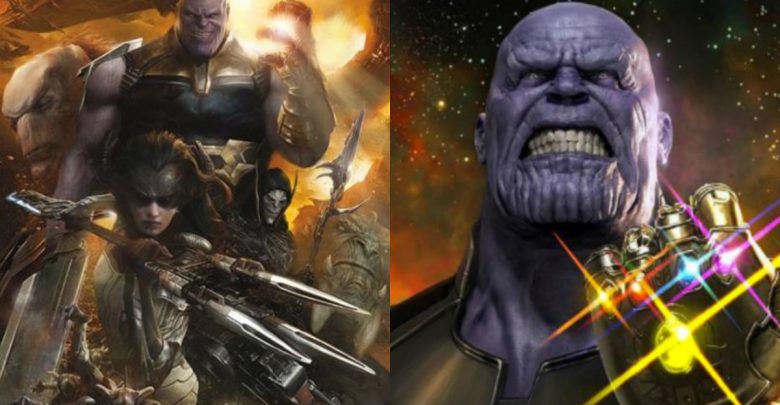 Avengers: Infinity War is coming out in 16 days, and it is going to be the biggest movie of all time. The movie will have 67 characters coming in, which will include almost 35 Superheroes, and 8-9 big Villains including Thanos, Loki, and the Black Order. History will be created as this will be the biggest movie of all time. Never before has any studio dared to imagine a comic book movie at this scale and magnitude.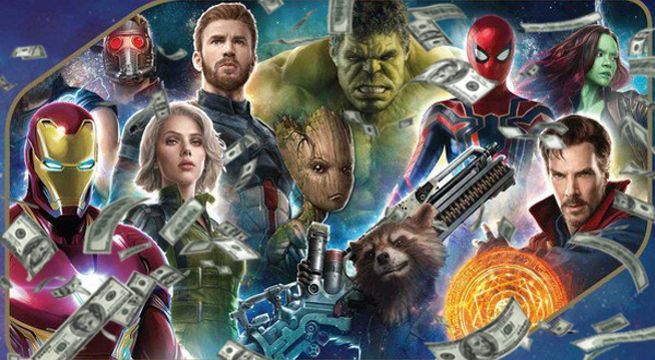 It is very likely to shatter every conceivable box office record and blow our minds. Within just 6 hours, it surpassed the previous pre-sales record. According to several box-office trackers, the movie is looking at a massive opening weekend of $200 million and more.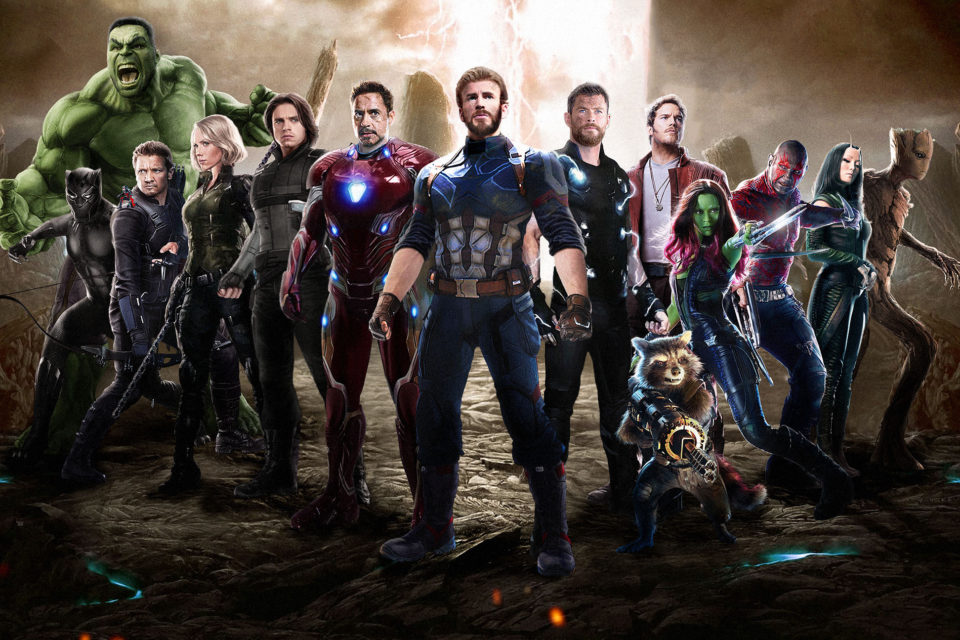 If the word goes out and it manages to sustain the hype surrounding the movie for a number of weeks, then we could be looking at box-office earnings in excess of $2 Billion when all things are said and done. Just recently, Black Panther movie became highest grossing superhero movie at US box-office, wait till you get a load of Avengers Infinity War which is a culmination of ten years of Marvel movies (as of now 18 movies have been released).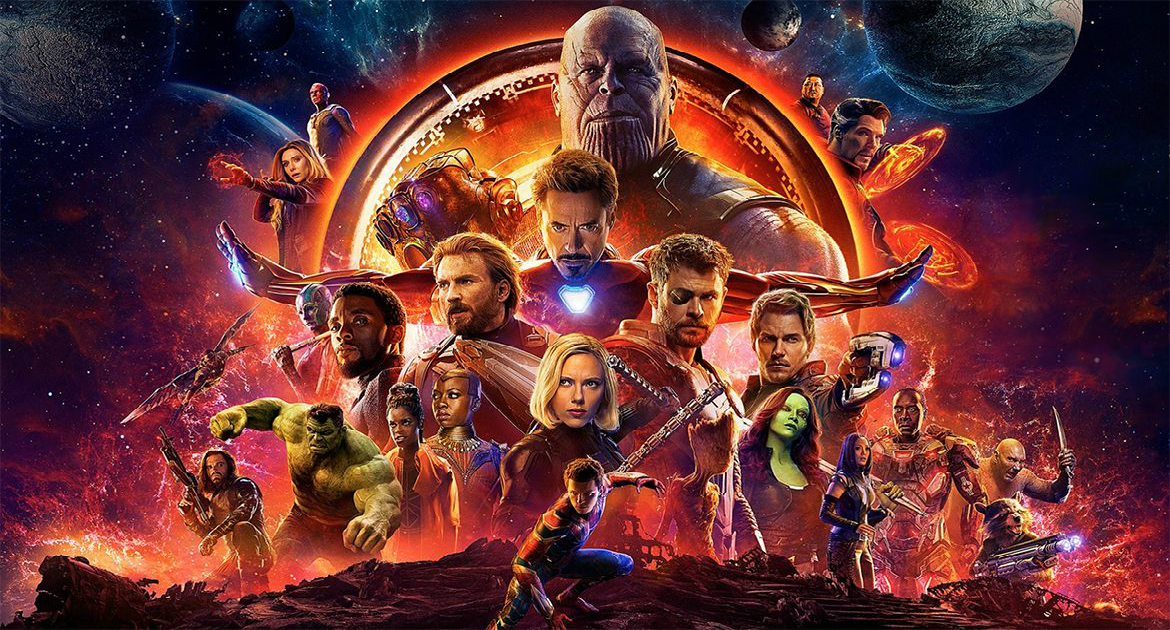 Since the digital marketing of the movie has really kicked in at full force every day something new keeps getting revealed about the movie. You can be assured that every possible marketing trick will be used by Marvel to push this epic spectacle which is set to dazzle our senses.
Ever since March began, we got to see new promo arts, photos and magazine cover being released almost every day, revealing almost all the characters of the movie along with other important aspects.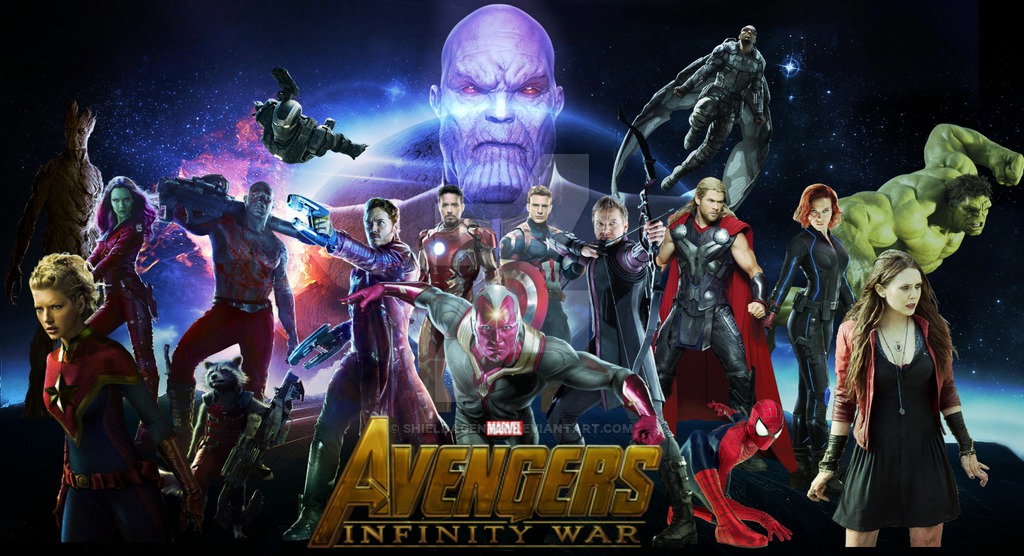 Now almost midway through April and so close to Infinity War, the marketing stint of the movie has gotten even bigger as every day, new clips and footage get revealed through TV spots and other trailers. Now, Marvel has revealed the promo arts for Hulkbuster, all the villains of the movie, and it even highlights all the Infinity Stones and their placements on the Infinity Gauntlet.
Here are the new promo images revealing the villains of the movie:
HulkBuster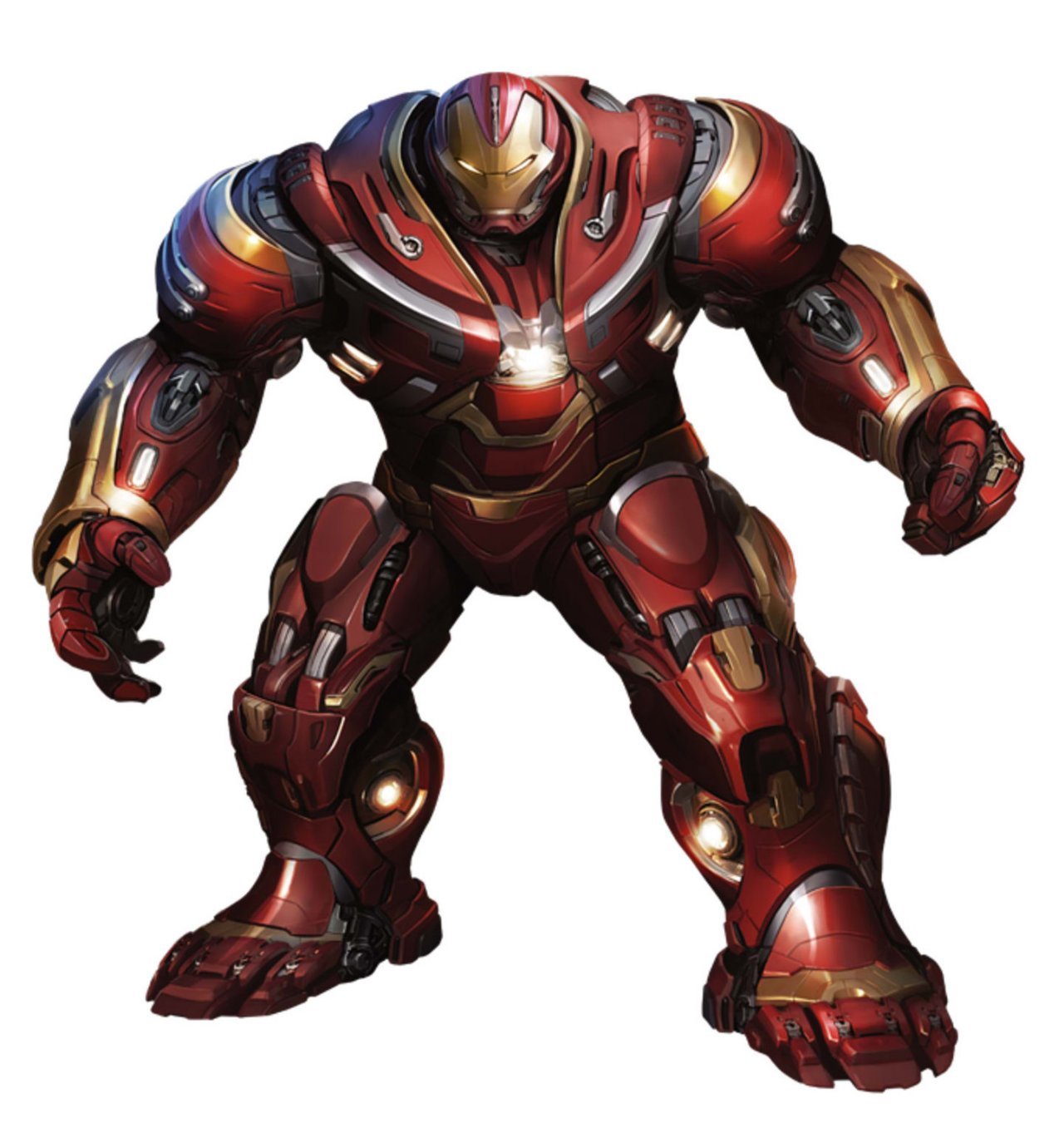 The last time we saw Hulkbuster was in Avengers: Age of Ultron. This is the updated version of the Hulkbuster armor we saw in Avengers: Age of Ultron. The interesting factor that is going to be really prominent in this movie is that Iron Man would not be the one to don this armor in the movie. Since, Banner is now afraid to change back to Hulk, because he knows that he is not coming back from it into his human form, Tony will have Banner be useful in some other way. So, Banner will be the one who would be inside the Hulkbuster this time. Just imagine, the Hulk controlling the Hulkbuster!
Infinity Gauntlet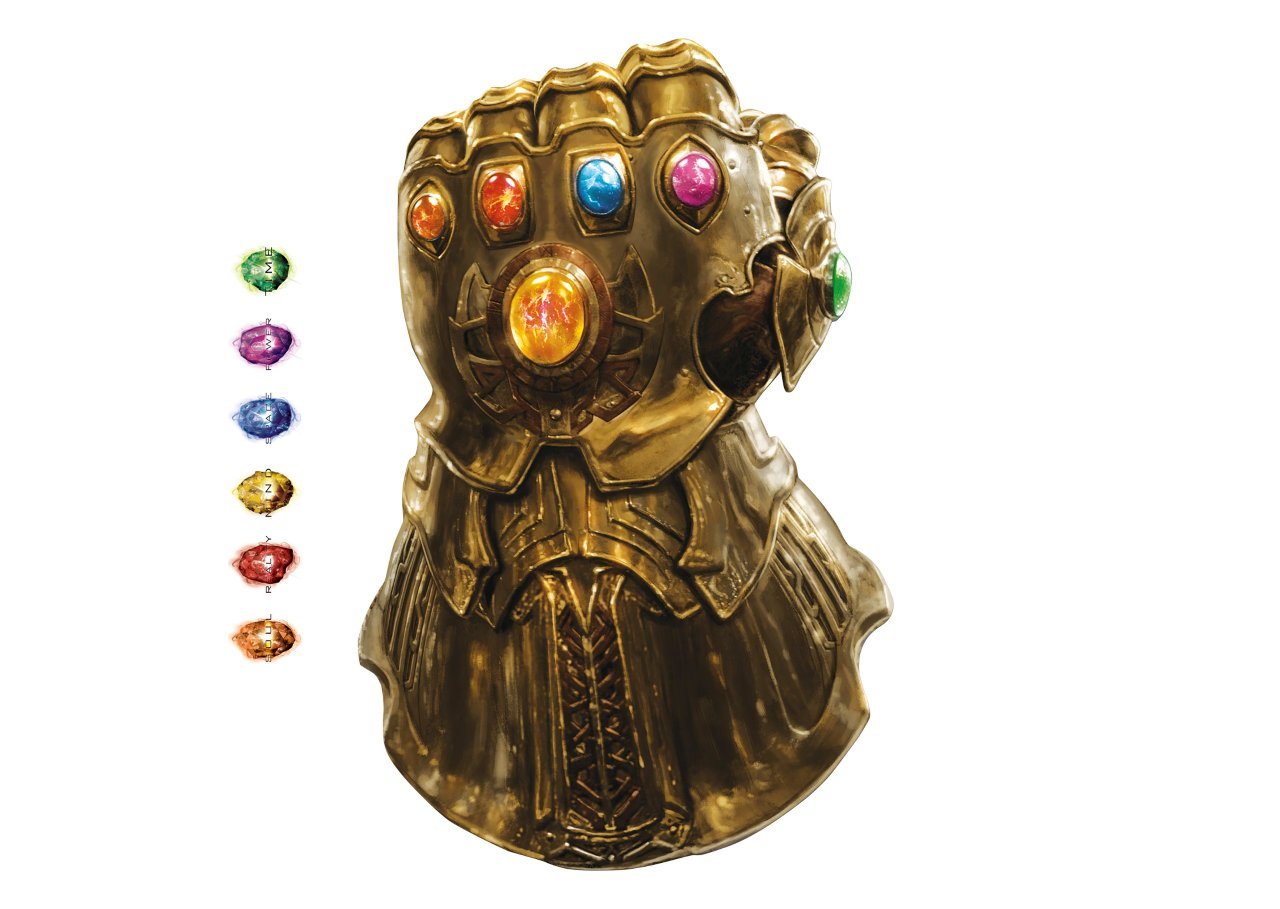 The Infinity Gauntlet highlights the placement of the Infinity Stones on the Gauntlet. This placement also gives us the hints at the order in which Thanos is going to acquire the stones in the movie. We have already seen that Thanos has Space and the Power Stone, and he got the Power stone aka Orb first by attacking Xandar and retrieving it. Space stone is hidden inside Tesseract which Loki stole it from Asgard, he will be captured and likely killed by Black Order after he hands it over to the Mad Titan 'Thanos'.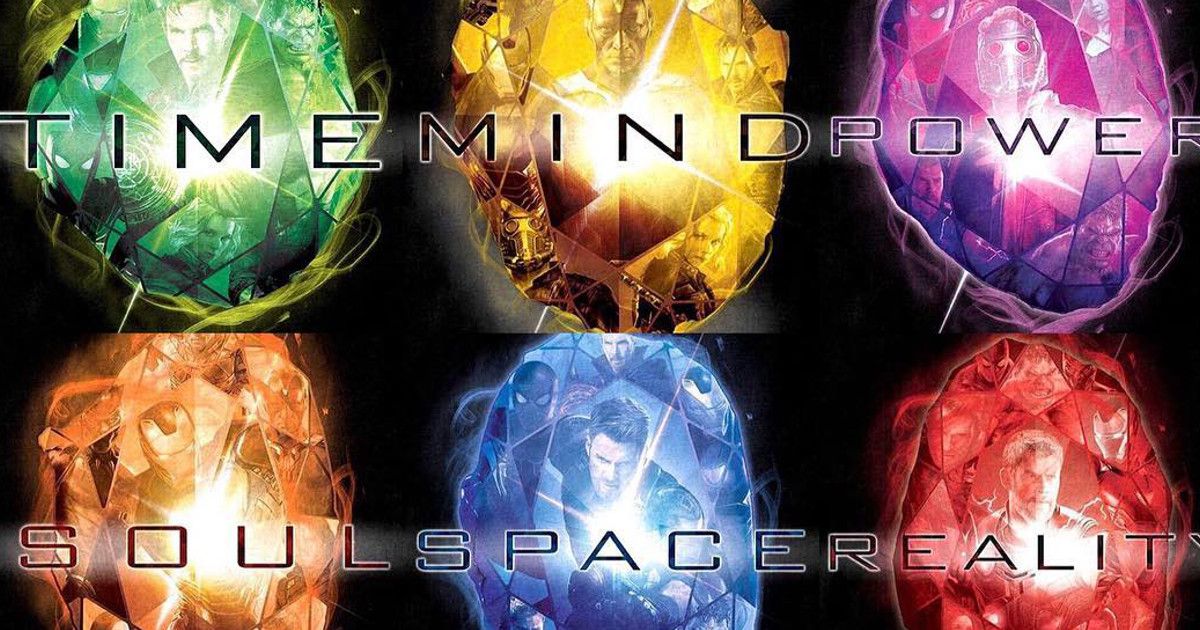 So going with this theory, Thanos will get the Reality Stone aka Aether (last seen in Thor: The Dark World), which we know that he is going to acquire from the Collector. Then the massive mystery of the Soul Stone will be solved as it will be the 4th stone that Thanos acquires. Then comes in the Time Stone, which probably Ebony Maw would get from Doctor Strange. And then finally, the Seige of Wakanda will take place for the Mind Stone.
Thanos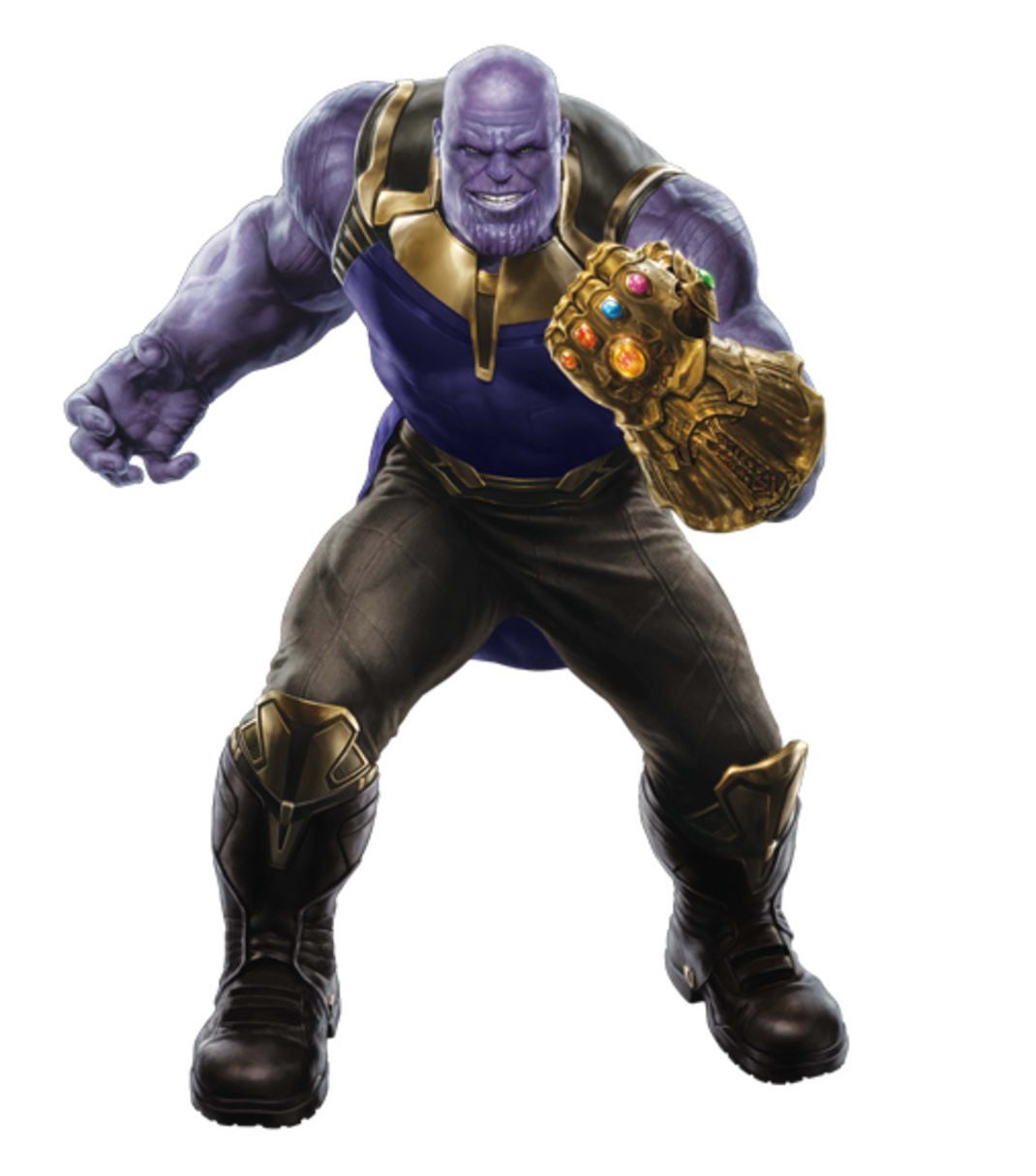 The Mad Titan looks incredibly fierce, and this will be the first time that we are going to see him make us actually feel his presence. The Russo bros have already said it that Thanos will be the ultimate villain we all have been waiting for, and he will be the Darth Vader of this generation. He wants to assemble Infinity gauntlet with all six stones embedded in it; control cosmic singularities that makes all existence possible and become the most powerful cosmic entity.
Corvus Glaive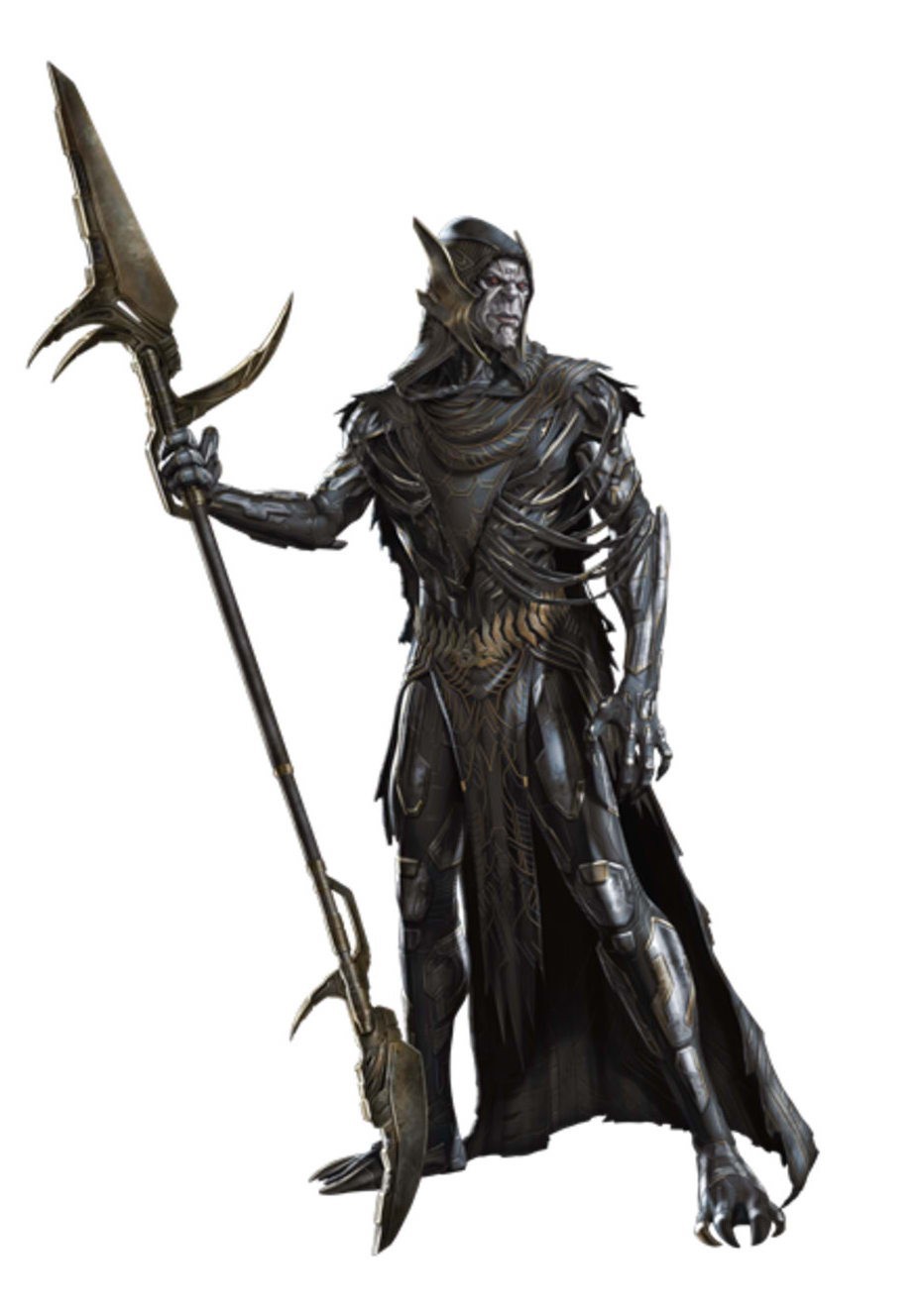 This kid of Thanos looks outright savage! He will be the one to go after Vision and the Mind Stone at first. He will be accompanied by his sister, Proxima Midnight.
Proxima Midnight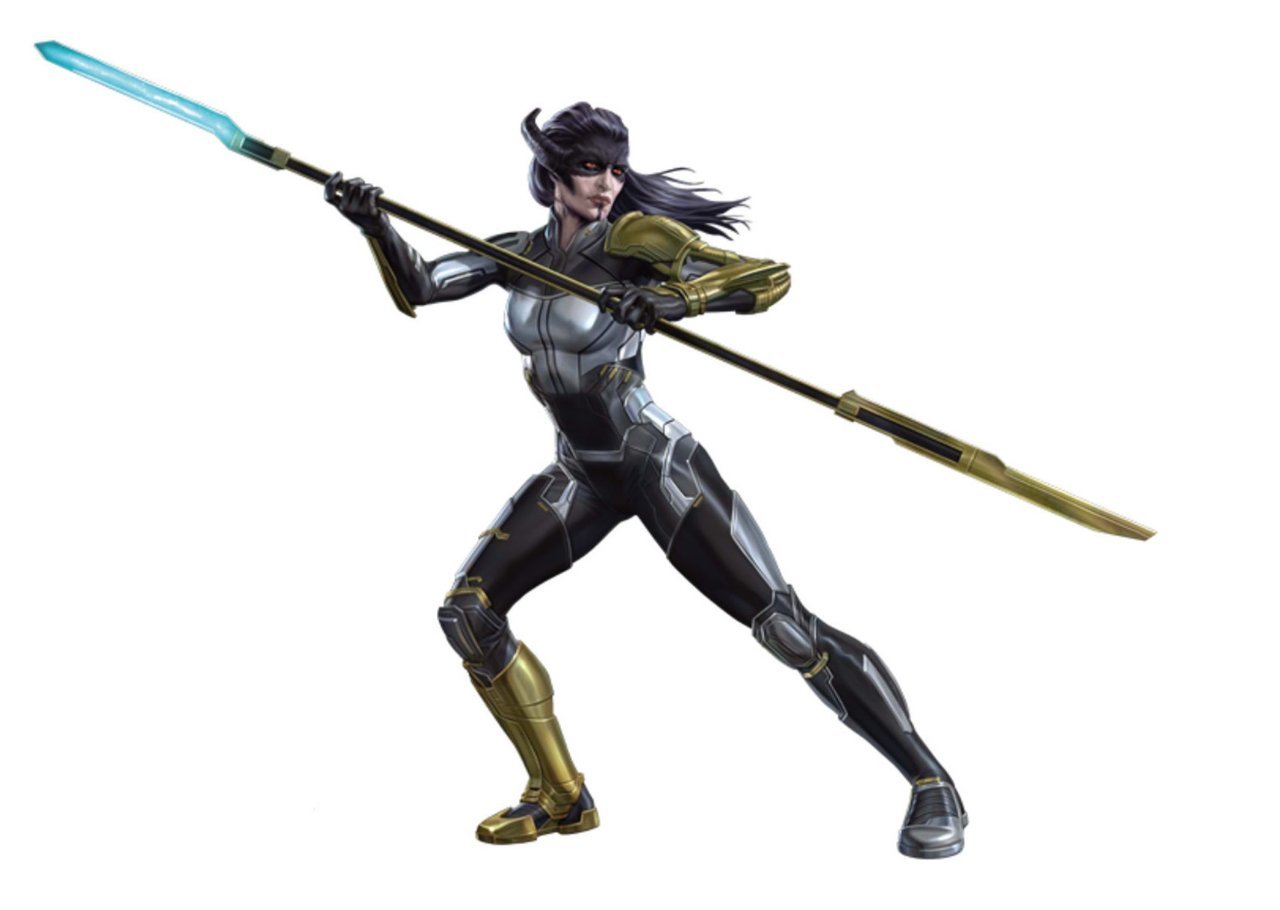 She will help Glaive in the attack of Stockholm, where she is going to take on Scarlet Witch and Vision. Cap, Natasha, and Falcon will come in to save Vision and fight these two members of the Black Order.
Ebony Maw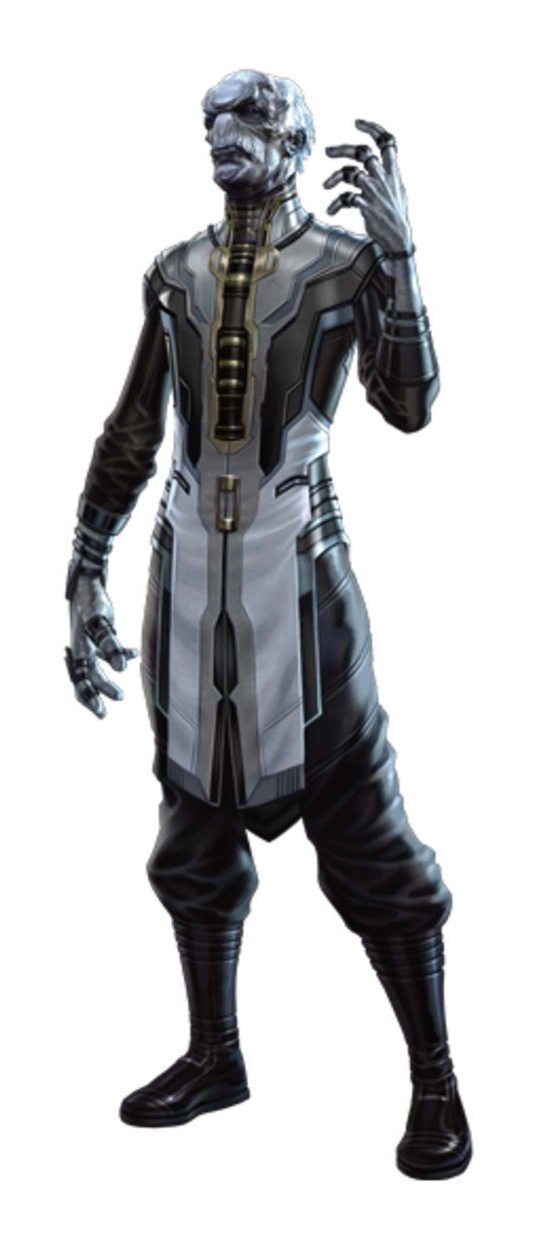 Maw seems to be the smartest of all other members of the Black Order. We will see him torture Doctor Strange and probably make an infamous story from the comics come true.
Cull Obsidian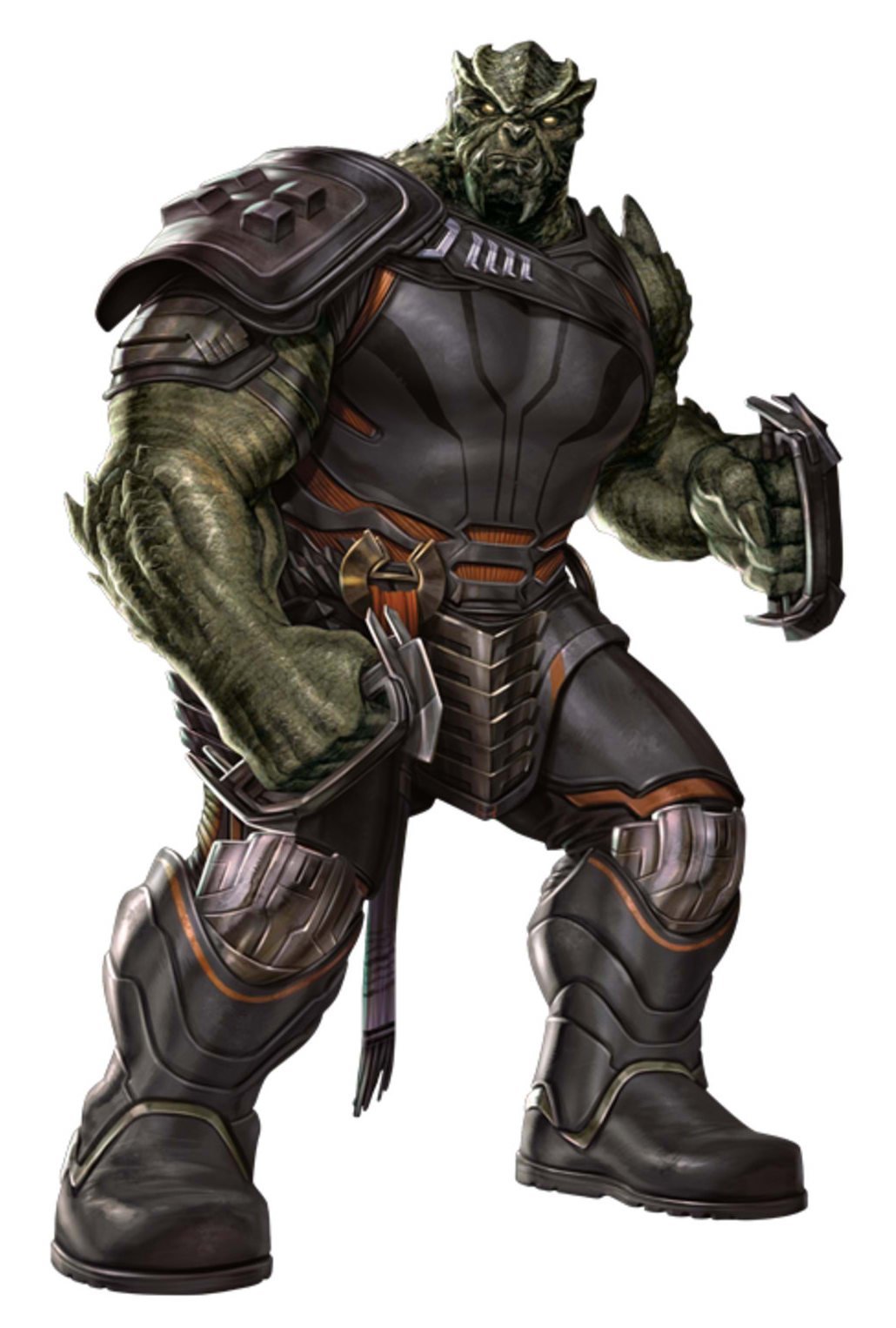 He is huge! Even Thanos seems like a kid in front of this huge monster. By the looks of it and what we have heard, he will be the one to lead the Outriders army, and he is the family muscle!
Outriders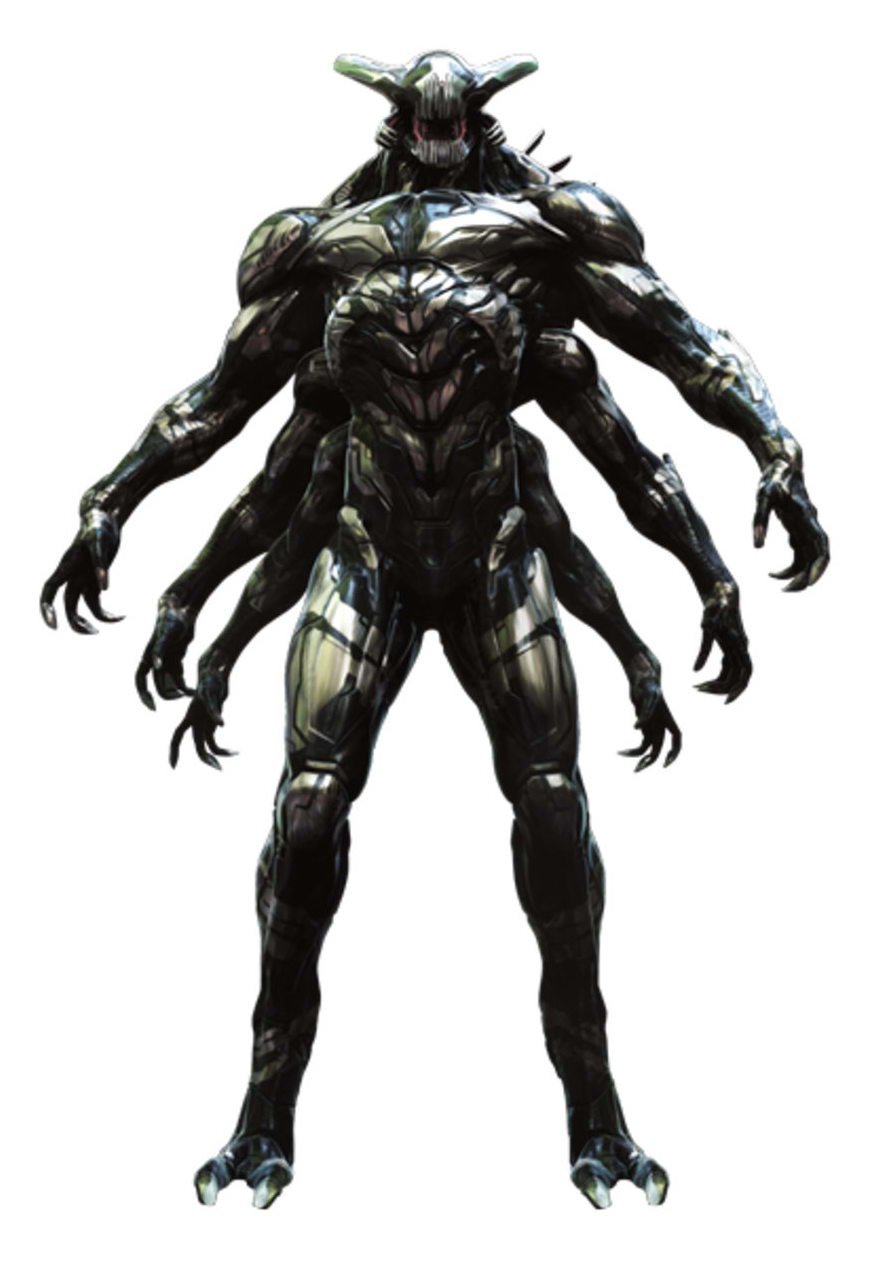 The second army that Thanos possesses after the Chitauri are the Outriders. These beings are even bigger and we can see that they will have 4-6 arms. This one seems to be the General of the Outriders.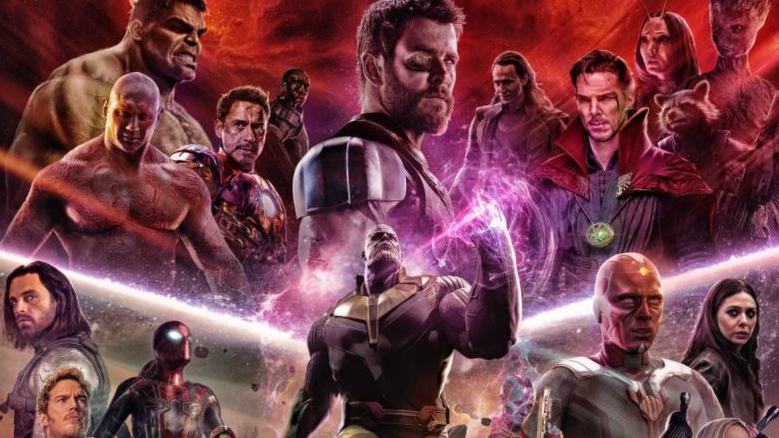 All this looks amazing and we can't wait to catch up Avengers: Infinity War on April 27, 2018. The movie is directed by Russo brothers who have an excellent track record in making big comic-book ensemble movies;  produced by Marvel head Kevin Feige along with a set of executive producers including Victoria Alonso, Stan Lee (chief architect of Marvel comics), Louis D'Esposito and Michael Grillo. The screenplay has been written by an amazing duo – Christopher Markus and Stephen McFeely.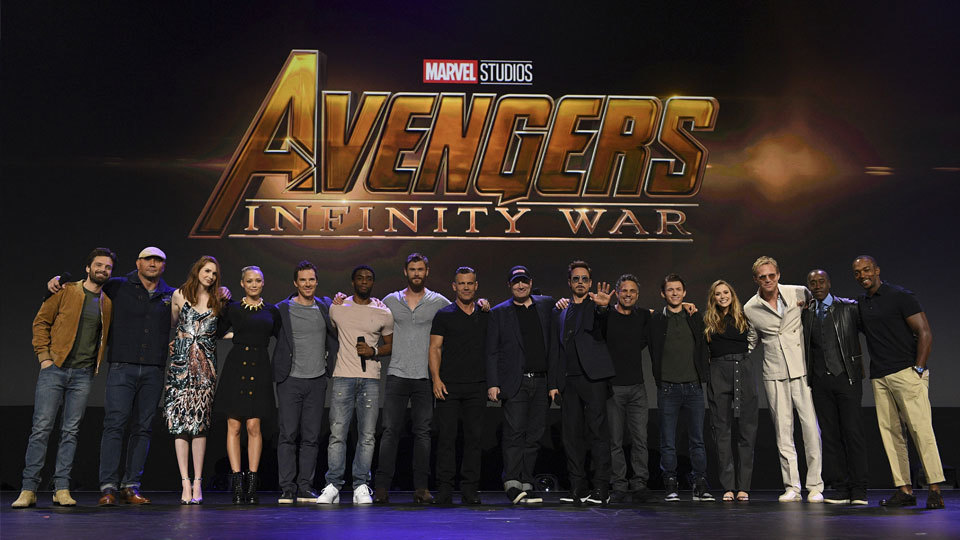 The cast is simply awesome as so many actors of repute are working together under one roof including Robert Downey Jr. (Iron Man), Chris Evans (Captain America), Sebastian Stan (Winter soldier), Chris Pratt (Starlord), Chris Hemsworth (Thor), Tom Hiddleston (Loki), Mark Ruffalo (Hulk), Bradley Cooper (Rocket Raccoon), Vin Diesel (Groot), Zoe Saldana (Gamora), Karen Gillian (Nebula), Pom Klementieff (Mantis), Dave Bautista (Drax), Scarlett Johansson (Black Widow), Jeremy Reiner (Hawkeye), Samuel Jackson (Nick Fury), Cobie Smulders (Mariah Hill), Benedict Wong (Wong), Benedict Cumberbatch (Dr. Strange), Tom Holland (Spiderman), Chadwick Boseman (Black Panther), Letitia Wright (Shuri), Paul Rudd (Ant-Man), Elizabeth Olsen (Scarlett Witch), Paul Bettany (Vision), Josh Brolin (Thanos).
Here's the official Synopsis of the movie, read it below: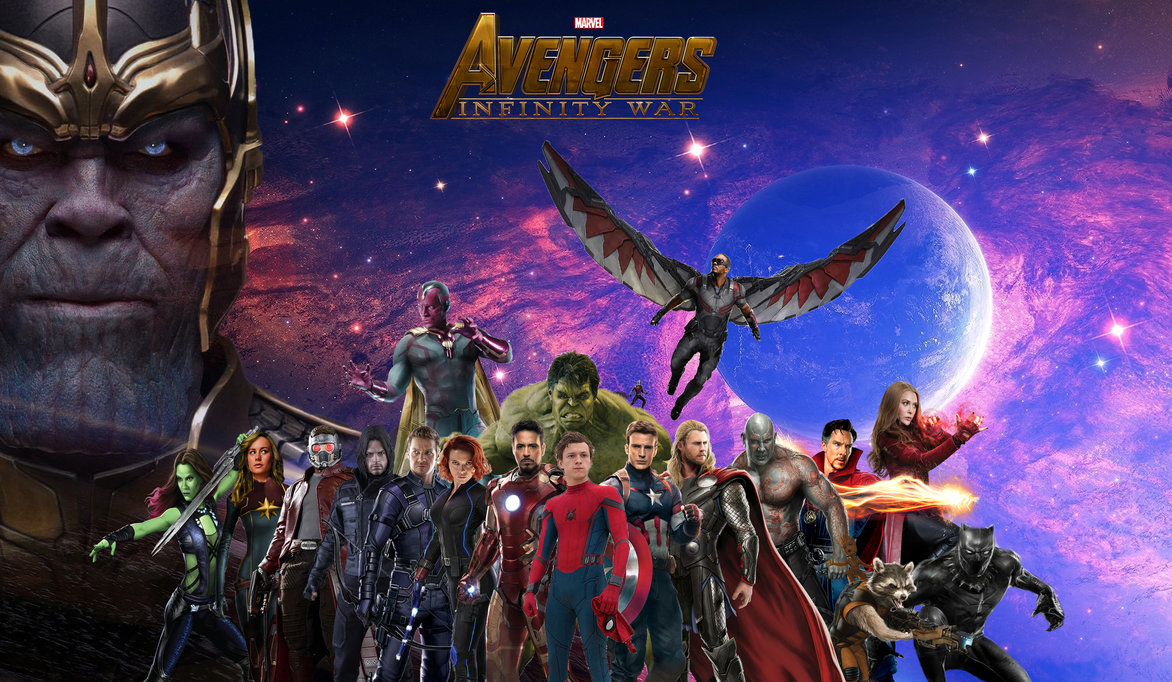 "An unprecedented cinematic journey ten years in the making and spanning the entire Marvel Cinematic Universe, Marvel Studios' "Avengers: Infinity War" brings to the screen the ultimate, deadliest showdown of all time. The Avengers and their Super Hero allies must be willing to sacrifice all in an attempt to defeat the powerful Thanos before his blitz of devastation and ruin puts an end to the universe".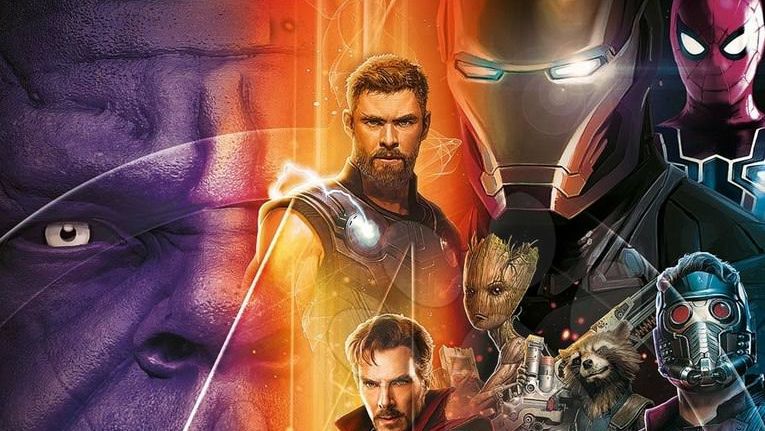 "Iron Man, Thor, the Hulk and the rest of the Avengers unite to battle their most powerful enemy yet — the evil Thanos. On a mission to collect all six Infinity Stones, Thanos plans to use the artifacts to inflict his twisted will on reality. The fate of the planet and existence itself has never been more uncertain as everything the Avengers have fought for has led up to this moment".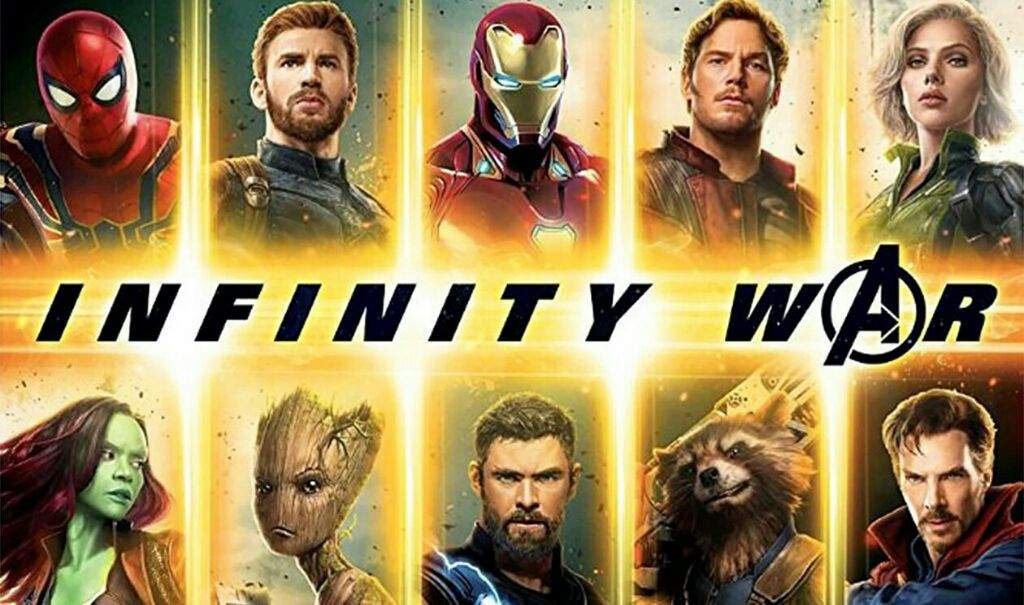 "As the Avengers and their allies have continued to protect the world from threats too large for any one hero to handle, a new danger has emerged from the cosmic shadows: Thanos. A despot of intergalactic infamy, his goal is to collect all six Infinity Stones, artifacts of unimaginable power, and use them to inflict his twisted will on all of reality. Everything the Avengers have fought for has led up to this moment – the fate of Earth and existence itself has never been more uncertain"
Don't Miss: 10 Incredible Facts About Cull Obsidian – The Strongest of Thanos' Black Order
I just have the biggest passion for everything cinematic! I want to share this passion with everyone through my writing about Hollywood Movies and TV. Other than that, I am a big sports fanatic and enthusiast. I'd like to write about my favorite sports as well some day.