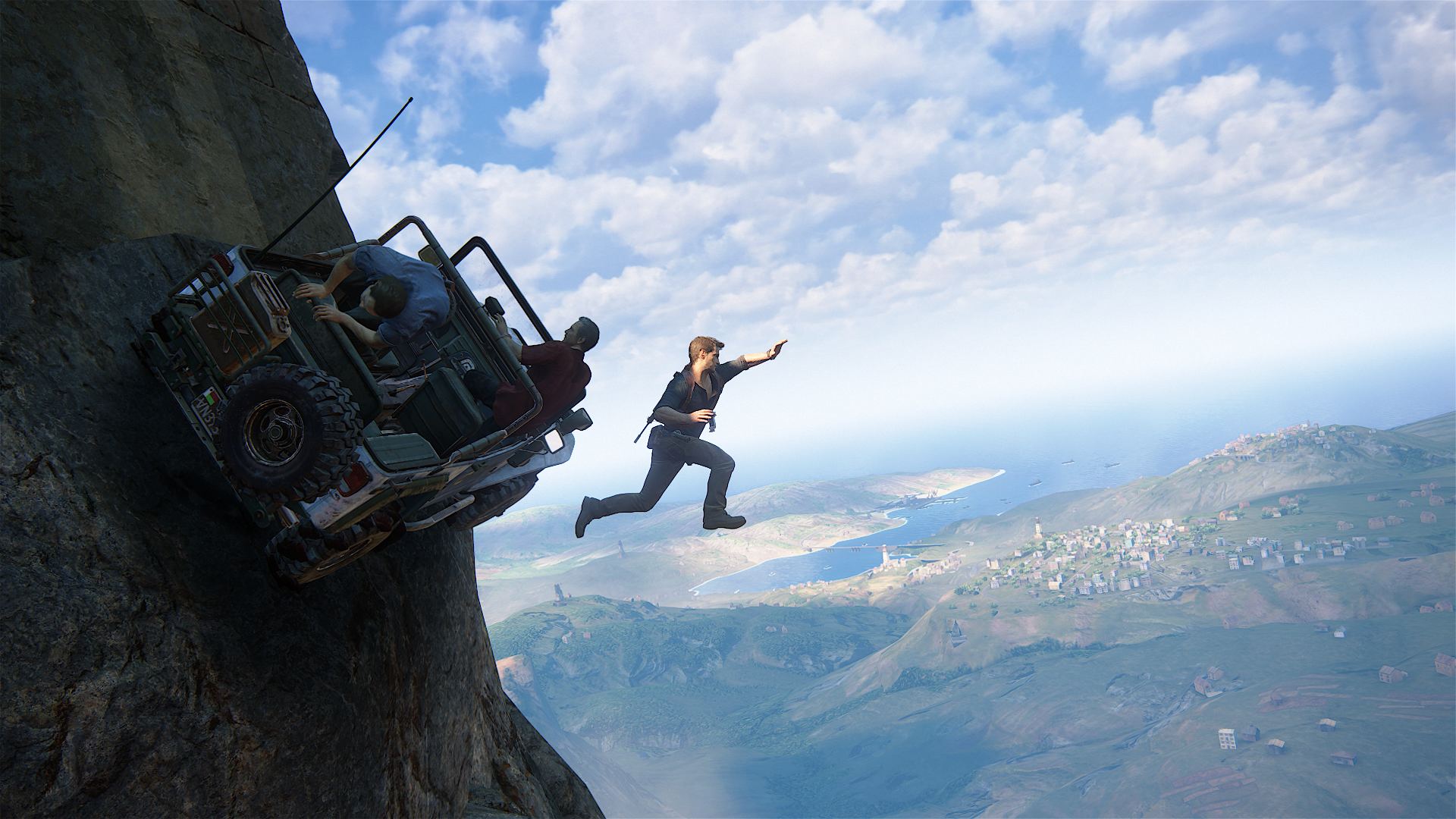 Uncharted is an action-adventure game series having four parts as of now. The first part is known as Uncharted: Drake's Fortune was released in the year 2007. The second part titled as Uncharted 2: Among Thieves was released in the year 2009. The third installment titled as Uncharted 3: Drake's Deception was released in the year 2011 and the fourth part is known as Uncharted 4: A Thief's End was released this year after many delays and the game is getting extremely positive reviews.
The game series is filled with fun, thrill, action, and amusement. In this third-person action game, the players represent Nathan Drake who is the central character. The game has its own story plot and the players have to make the adventurous journey across the world through various ancient ruins. The game gives you a cinematic experience to a certain extent and it is the major reason which made the makers of the game think about a movie adaptation.
Rumors' regarding the movie adaptation of Uncharted was in the news after the release of the first game itself. Nolan North who gave voice to the iconic character Nathan Drake said in an interview that he is a bit old now and he would have considered playing the role of Nathan Drake on the silver screen if he were younger. Nolan North said that he would prefer Chris Pratt to play the role of Nathan Drake. Nolan is pretty much impressed with Chris Pratt's role and performance in Guardians of the Galaxy and he strongly believes that Chris could easily pull off the role of Nathan Drake with ease.
According to some outside reports and speculations, Mark Wahlberg is rumored to play the role of Nathan Drake. But Nolan North is of the opinion that this specific character won't match Mark Wahlberg. Earlier it was announced that the movie is scheduled for a 2017 release, but no updates were available later. According to the reports from 'PlayStation Lifestyle', the movie is still in progress and will hit the screens on June 30, 2017. This report gained more authenticity after Creative Director Neil Druckmann's statement in an interview. He said that they have found a new screenwriter for the movie.
Joyal is an ardent movie lover and he tries to watch all the movies at the very first day of its release and even the very first show. He loves to remain simple always just like his inspirational hero Ajith Kumar (Actor). His love for Paul Walker is never ending and he misses him like anything. He loves his sister more than anything else in this world. One of his most favorite hobbies is to review movies, but he never rates them. According to his concept, he is no one to rate someone else's work. The ultimate aim of his life is to become a script writer in the Malayalam film industry.