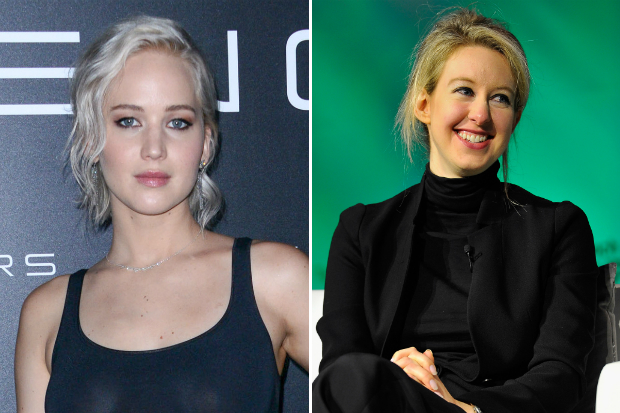 For all those who keep track of Jennifer Lawrence, well here's some good news. You can see Lawrence in a whole new Avatar as a founder of Theranos, the controversial blood-testing startup. Theranos is being directed, written and produced by Adam McKay under his very own banner Gary Sanchez. According to McKay, Lawrence, is the perfect leading lady to embody Holmes.
Lawrence will play Elizabeth Holmes, founder of the blood-testing startup which boasted of $9 billion evaluation at one time, converting to pinprick method to draw blood instead of the traditional way of drawing blood using a syringe. Theranos' estimated value has since plunged, following news that the company is under investigation for erroneous testing that took place in their California labs.
Theranos 32-year-old entrepreneur, who is rarely ever seen without a black turtleneck. She has diligently continued to stand by Theranos despite many CMS regulators trying to ban her for two years from owning or operating a blood lab.
Theranos was founded way back in 2003. However, there have been claims that the company has been giving out inaccurate tests results, because of which the company has been under investigation for the past few weeks.
Valued at a whopping $4.5 billion Holmes, was named the youngest female self-made billionaire by Forbes, ever since the investigation her net worth has been reduced to fractions. Both Holmes and Theranos executives are constantly working around and they are cooperating with various authorities to resolve any issues and have denied the claims against the company that the company's tests are unreliable.
Forbes has now revised the estimated net worth of the company to $800 million while taking into account the $724 million of capital raised.
Lawrence would also be seen in her next venture a sci-fi love story Passengers opposite Chris Pratt, and she is attached to director Darren Aronofsky's upcoming project starring Javier Bardem and Domhnall Gleeson. The actress is repped by CAA and Hansen, Jacobson.