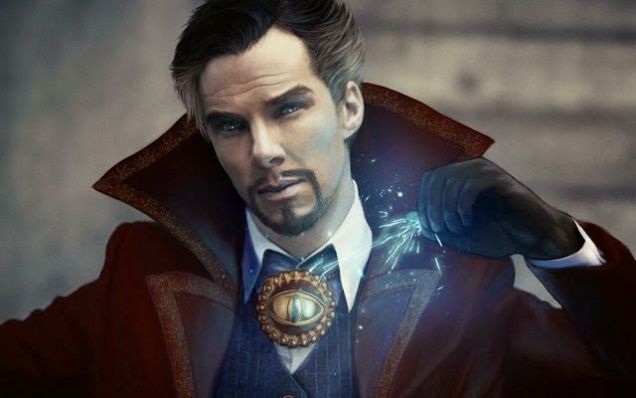 Is been more than 70 years now and Marvel universe has taken its fan base to several weird stories and facts lingering with the characters. At one point Spider-Man turned into Spider-Ham, Thor turned in frog and Punisher wanted to become a bad guy and had surgery. But among these honorable mentions, Doctor Strange is the one with the strangest history. The character is about to hit theaters with his debut and we have Benedict Cumberbatch portraying the role. He is a perfect pick. So here we bring you four strange facts about Doctor Strange you did not know.
 1) This year's Doctor Strange is not the first Dr.Strange movie
Dr. Strange is also a television-based film on Doctor Strange obviously. This Philip DeGuere directorial starred Peter Hooten in the title role, Eddie Benton, Clyde Kusatsu, Jessica Walters, Philip Sterling and John Mills. It was aired on CBS on September 6, 1978.

2) Doctor Strange's costume
Jean Colan and Roy Thomas tried to boost the Doctor Strange's lowest sales by the character new costume. Wait, what does it look like? Iron Man! It looks like Tony Stark gifted him this suit with a similar design in leather form and he looks less like a superhero, but it was nothing like technology-packed. It was a full-body cover suit.